We examine how lockdown is affecting shoppers' choice of pack format and consumption habits
1) Take-home sales of soft drinks have soared in lockdown
The pandemic had an immediate and dramatic impact on soft drink consumption in the home. In the panic buying phase, take-home sales soared 17.6% [Kantar, 4 w/e 22 March 2020].
That pattern appears to have carried on since the UK locked down. Lucozade Ribena Suntory says larger take-home formats have prevailed as Brits spend more time in their homes. "We have increased the availability of our drink-later and multipack formats in depots as a response, advising retailers to review their sales data and stock up on bestsellers from the core range," says Matt Gouldsmith, channel director of wholesale. "This summer, typical trends and stats go out the window given the impact of coronavirus."
Bruce and Donna Morgan, who run Brownlies of Biggar near Edinburgh, have seen a similar pattern. "Customers don't want one or two cans, they want to take them home to keep them going three or four days, so they're going for multi-packs," says Bruce. "Best-one has a deal on where we're selling full slabs of Coca-Cola products at £8 or £10.50 for full fat ones. They're flying off the shelves just now."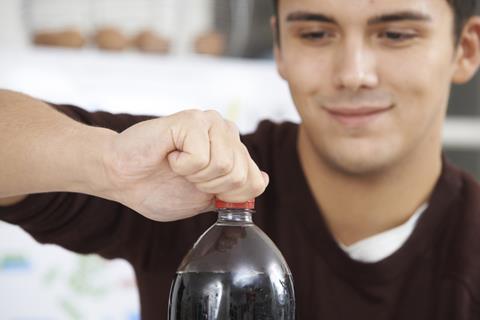 2) On-the-go soft drinks sales have taken a hit
Get More Vits, which makes a range of fortified drinks and gum, says impulse lines have been hit by consumers spending more time at home. "Fundamentally shoppers are less 'on-the-go' at the moment, so single serve has been hit across all subcategories by up to 50%," says director and co-founder Steve Norris.
However, Donna at Brownlies says on-the-go lines did start to pick up during the recent hot spell. "Smaller bottles were only really going with the heat," she says. "People were buying big products to take home and a cold one to drink now."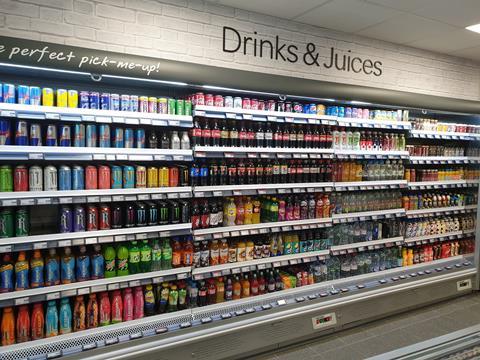 3) The health debate is moving beyond sugar
Low and no sugar products continue to perform ahead of the market. In the month leading up to lockdown, diet lemonades and colas grew faster than their regular counterparts [Kantar]. That growth varied widely by brand. The fastest growing product in the first quarter of the year was Pepsi Max, which delivered a value gain of 18.7%, while Diet Coke edged up just 0.1%. [Nielsen, 13 w/e 28 March 2020].
Still, it's not all about sugar. Britvic says the definition of health is evolving to look at a range of factors such as artificial colours, flavourings, and calorie count. "Natural ingredients, fresh fruit juice and added health benefits are therefore becoming far more common," says GB commercial director OOH Phil Sanders, who points to its Robinsons Refresh'd product with "100% naturally sourced ingredients" and no added sugar.
Functional benefits also seem to be inspiring innovation. This summer, Get More Vits is introducing new lines Get More Fibre - which claims to provide 20% of the daily recommended fibre intake – and a Get More Vitamin B12 line that promises to tackle tiredness. Both carry an rrp of £1.29.
Tropicana has also bulked up its functional Essentials range with the launch of an Energise variant (rrp £1.99) with pineapple, passion fruit, banana and ginseng, plus added magnesium to "help fight tiredness".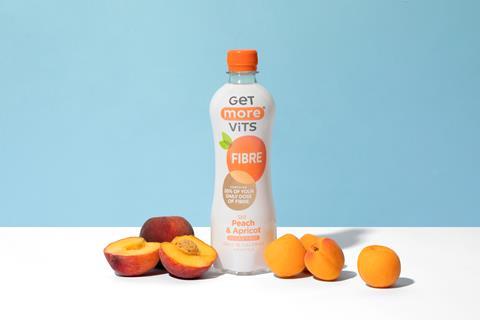 4) Mixer sales have rocketed amid pub closures
Mixers saw a 23% boost to their volumes in the four weeks to lockdown as consumers started making their own alcoholic drinks at home [Kantar]. That has been noted by Donna at Brownlies, who says "mixers are going well". In her store, tonic water is proving particularly popular.
But it's not just traditional mixers that are getting a boost. Sparkling water saw a 16.3% uplift in those same four weeks - and Highland Spring Group says that is down to the same trend of consumers enjoying a big night in. "This represents an opportunity, particularly for sparkling water, which is increasingly being used as a mixer/special drink at home," says Grant.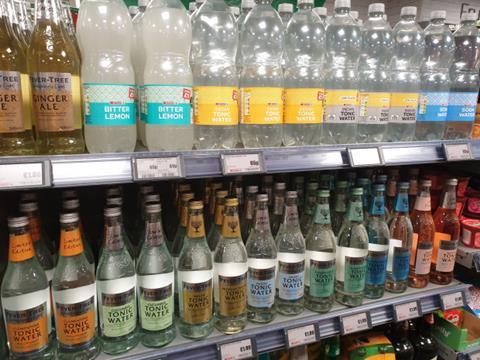 5) Iced coffee sales are booming
In the initial throes of the pandemic, take-home sales of RTD coffee grew 59.6% in value and 63.1% in volume [Kantar].
Get More Vits' Norris claims that chilled coffee sales have been fuelled by the closure of the cafés and coffee shops as "shoppers seek alternative sources of caffeine".
Boost Drinks agrees that chilled coffee is an opportunity for c-stores. "We would advise retailers stock up on a strong range of chilled coffee products in order to make the most of its popularity and drive incremental sales this summer," says founder and managing director Simon Gray. The firm has recently launched two chilled RTD coffees: Silky Smooth Caffe Latte and Full Bodied Double Espresso with Milk, both of which carry a £1 pricemark on their 125ml cans.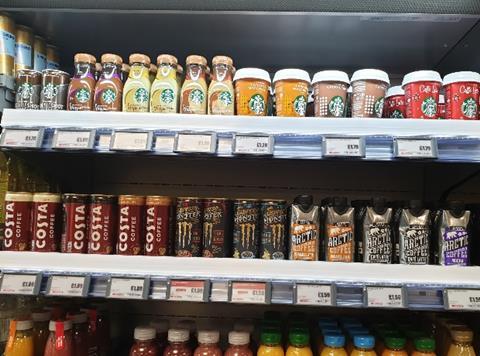 6) Berry flavours are hot property in energy drinks
Energy drink brands are constantly coming up with new flavours. And much of that is led by data on what consumers want.
Back in 2018, the Euromonitor Soft Drinks Report estimated that 521 million litres of berry flavoured drink was sold each year – with just 1.3% of this number accounted for by berry flavoured energy drinks. What's more, IRI reported that berry flavoured stimulants grew 16% in independents and symbols in the same year. Realising that the hugely popular flavour was under-represented in the energy sub-category, the likes of Carabao and Boost got busy with berry.
Boost launched a Red Berry 250ml variant last year, which has sold 120,000 cases in Great Britain since March 2019, justifying the firm's decision to expand into a 500ml format earlier this year.
Meanwhile, March saw Carabao releasing a Mixed Berry flavour into the convenience channel, which it claims 44% of consumers expressed an interest in buying in addition to, or instead of a different (non-energy) drink (Engage Research).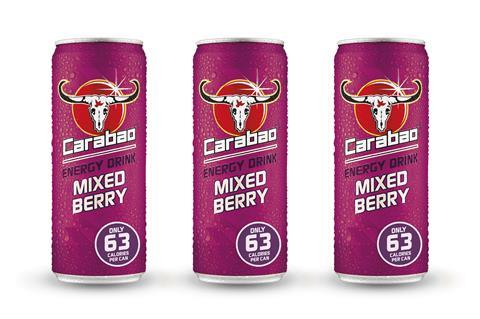 7) The pandemic has fuelled consumer thirst for PMPs
The coronavirus pandemic has had a catastrophic impact on multiple businesses, with the number of people out of work and claiming work-related benefits in the UK shooting up 23% to 2.8 million last month (Office of National Statistics), meaning that value for money is a priority for many.
Coca-Cola European Partners field sales director Alison Adderley says: "The income in many households has decreased and people are looking for that affordability, looking for the ability to treat themselves and their families whether that be with something such as snacks or sparkling soft drinks, which tap into that very nicely. PMPs [pricemarked packs] offer visible value, reassuring shoppers that they can get the products they want, without being overcharged. In fact, PMPs account for over 60% of total soft drink sales in independent and symbol convenience stores."
Last month the firm introduced lower price points on its price-marked packs across the Coca-Cola range.
Spar retailer Ian McCabe of Spar Penryn, Cornwall, agrees that coronavirus is leading to increased demand for pricemarked soft drinks. "People will look for value," he says. "Going from previous recessions, they don't think they're over-paying if something is pricemarked. We sell a lot of the £1.75 cokes. I don't mind pricemarking in soft drinks because Coca-Cola is fair and gives you a good profit."