With one-third of retailers saying soft drinks generate more footfall in their stores, as well as the greatest sales, what further opportunities are there to grow the category in-store? CCEP offers its top tips.
Soft drinks are worth more than £3.2bn annually to convenience retailers1 – up 13.8% over the past year2. Almost one-third (31%) of convenience retailers say soft drinks drive more footfall in their stores than any other category3, and 32% say soft drinks generate the most sales4.
In CCEP's category vision, the company has identified the following opportunities for convenience retailers to grow soft drinks sales.
Energising break
A third of households buy energy drinks5, with innovation driving growth6. More than 55% of category innovation sales over the last year have come from Monster's NPD7.
Zero-sugar energy drinks are growing by 25%8 and the Monster Ultra range is the No.1 zero sugar energy range in GB9. The new Monster Zero Sugar variant will also tap into this opportunity.
Socialising at home
Stocking sharing packs of popular soft drinks like Coca-Cola, Fanta or Dr Pepper alongside popular snacks can help shoppers grab everything they need for a night in.
Drinks like Appletiser or Schweppes can provide a sophisticated alternative to alcohol or a mixer for sprits like gin or vodka.
Meal occasions
Three-quarters (74%) of shoppers want a drink as part of an evening meal deal10, so create displays that will encourage linked purchases.
More than a quarter (28%) of soft drink shoppers in convenience are on a food-to-go mission11, so including single cans and bottles in chillers next to sandwiches can also drive incremental sales.
Delivering value
Consumers are increasingly conscious of their spending, with 81% shoppers taking a value-led attitude to shopping12. Price-marked packs can give shoppers the perception of value13, and offer a point of difference versus larger stores.
Top tips to drive sales
● Right range – Use sales data to build a range of best-selling lines across each soft drink segment – e.g. cola, energy, flavoured carbonates. Give major brands like Coca-Cola, Fanta and Monster enough space to avoid out-of-stocks while also making space for new launches. It's also important to strike the right balance between sharing and on-the-go formats.
● Right space – Consider which soft drink segments are going to drive sales when allocating space. For example, colas account for 21.8% of soft drinks sales14 so you should dedicate roughly a quarter of your chiller to cola including Coca-Cola Zero Sugar, the fastest growing major cola brand in GB by value15. Make sure you dedicate the right amount of space to rapidly-growing segments like energy drinks and ready-to-drink chilled coffee.
● Right layout – Shoppers look for major brands as a 'signpost' to the product they want, so use brands like Coca-Cola, Fanta, Monster, Schweppes and Costa Coffee RTD to help shoppers find what they want.
Stocking soft drinks alongside complementary categories – such as take-home packs with snacks for a big night in, or mixers alongside spirits brands – can also help shoppers pick everything they need up in one go and drive incremental sales.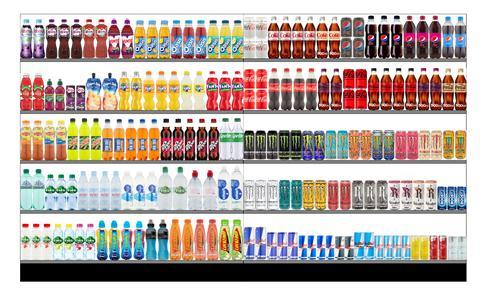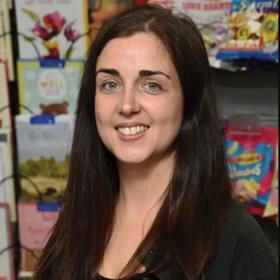 Retailer testimonial
Natalie Lightfoot, owner of a Londis Solo in Baillieston, Glasgow, says: "Soft drinks are a key driver of sales in my store. Favourites like Coca-Cola and Monster are still top sellers but I'm seeing more and more shoppers looking to try new flavours and products, too.
"It's important to keep your finger on the pulse of the newest launches and campaigns, which is why I talk to my rep, read trade press and am signed up to My.CCEP.com. Emails from My.CCEP.com highlight upcoming launches, category top tips and the POS and digital assets I can use to help drive visibility in store and on social to get my shoppers excited."
Key products to stock
Where to go
You can access category advice, details of our newest launches, POS materials and much more by visiting My.CCEP.com – where you can also add to your next wholesale order, and enter seasonal retailer promotions for the chance to win great prizes!
Visit/register on My.CCEP.com for more guidance.
Sources
1 - 2 Nielsen Total Impulse, MAT val to w/e 17.06.23
3 - 4 Lumina Intelligence Retailer Attitudes and Behaviours Study, July 2023
5 Kantar, Energy household penetration 52 weeks to October 22
6 Nielsen Total Impulse, MAT val to w/e 17.06.23
7 Nielsen Total GB MAT val WE 17.06.23
8 Nielsen Total GB L13 Weeks 15.07.23
9 Nielsen Total GB incl. discounters, MAT val w/e 17.06.23
10 Lumina Intelligence, CTP 18.09.22
11 Lumina Intelligence, CTP 8we 09/01/2022
12 Lumina Intelligence Future of Convenience Whitepaper, May 2023
13 Lumina Intelligence data 52we to 08/01/23.
14 Nielsen Total Impulse, MAT val w/e 17.06.23
15 Nielsen Total GB MAT val w/e 17.06.23
16 - 17 Nielsen Total GB MAT val and vol w/e 17.06.23
18 - 20 Nielsen Total GB val MAT w/e 17.06.23
21 - 22 Nielsen Total Cov MAT w/e 17.06.23