Ongoing cost of living challenges are not only impacting how consumers shop and the frequency, they're also changing the way they cook and eat. Kepak offers category advice for chilled ready meals.
As energy-cutting consumers continue to use the oven less, and cut back on frying and the hob, there has been an 8%[Kantar] increase in microwave usage, with scratch cooking down by 3%[Kantar].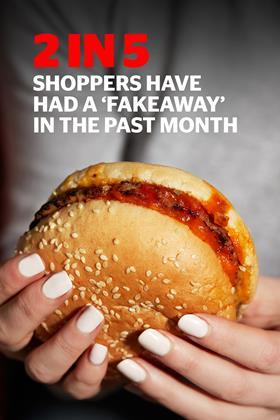 This spells good news for retailers, who can offer microwaveable options to unlock the full potential of the chilled ready meals category, meeting growing shopper demand for quick-to-cook, convenient solutions which cater for food to go (eat now), top-up and meal for tonight (eat later) occasions.
As consumers continue to make fewer shopping trips per month than pre-Covid[Kantar], maximising the basket spend is more important than ever. And with shoppers increasingly looking to create restaurant and takeaway-style dishes at home – two in five shoppers have had a 'fakeaway' in the past month[Nielsen] – chilled ready meals come into their own, enabling consumers to recreate high street favourites in the comfort of their home, at a great price.
Top tips
Availability: Optimise space for best-sellers with multiple facings to ensure products are in stock throughout the day – especially at peak consumption times.
Ranging: Keep your offer fresh and relevant, reflecting shopper needs and trends by showcasing the right product at the right time
Merchandising: Make it easy as possible for shoppers to find the products by siting POS at fixture (free POS is available from kepaktrade.co.uk) and offer a range of products at prices to suit all budgets.
Drive Spend: Maximise basket spend by offering cross category promotions at fixture and encouraging shoppers to trade up with 'good, better, best' options.
Centre Stage: To meet strong demand, move the Rustlers range to the centre of the chiller and brand-block best-sellers and new products, including the Quarter Pounder, Twin Cheeseburger, BBQ Rib, Chicken Sub and the new Marinara Meatball Sub.
Retailer testimonial
One of the many retailers who has boosted sales by working with Rustlers this year is Amit Puntambekar of Nisa Local in Fenstanton, Cambridgeshire. Amit focused on Rustlers' best-sellers and used a range of marketing materials to highlight the range.
He says: "We tried the range in a few different locations to find what works – and the food-to-go chiller performed best. We saw brand sales increase by 20%, just by giving it more visibility and installing PoS."
Here are some best selling products
Proposed planogram for ready meals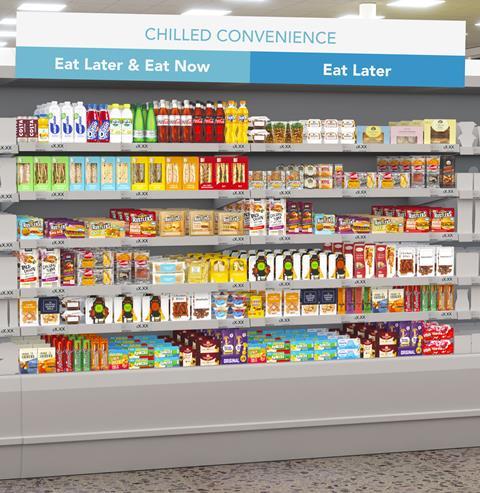 Why Rustlers?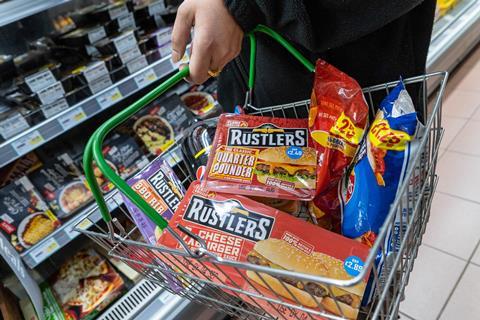 Launched 24 years ago, Rustlers has done more than any other brand to develop the UK's chilled ready meals sector.
Made with 100% British and Irish beef, market-leading Rustlers is now worth £108.3m[Nielsen] and continues to grow ahead of the market, up 2% in the last 12 weeks to 5 August.
Rustlers is a proven basket builder in convenience. According to data from the Retail Data Partnership, the average basket spend containing a Rustlers product is £13.26[Retail Data Partnership], up 82% on the convenience store average of £7.27 (ACS Local Shop Report 2022).
Find out more from Kepak here.