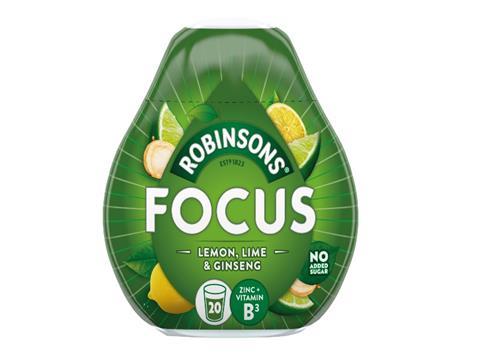 Robinsons has expanded its minis range with a new functional line.
The new Benefit Drops range consists of: Vitality: Peach, Mango & Passion Fruit with added vitamin B3; Immunity: Orange & Guava flavour with added vitamin C; Boost: Raspberry, Strawberry & Acai with added B6 and Focus: Lemon, Lime & Ginseng with added B3 and Zinc. The rrp is £2.50, with a promotional price of £2.00.
Similar to the existing minis range, Benefit Drops can be displayed on clip strips in the fridges at the front of stores to encourage impulse buys, and keep the brand at the front of shoppers' minds. The roll out of the range will be supported by a below the line media campaign and on social media from April.
Phil Sanders, out of home director at Britvic, said: "We know that being on-the-go can sometimes be a barrier for people when it comes to staying hydrated throughout the day. As more shoppers return to being on the move, as does the need for portable and flavourful refreshment options. Our current Minis range is worth £6m in RSV, making it the biggest pocket squash brand in the category and the perfect brand for retailers to drive their impulse squash sales.
"Each of the four flavours in the range provides a different added vitamin combination, which is perfectly suited for shoppers looking for functional drinks to suit their lifestyle, especially considering 32% of consumers have said they would be interested in buying cordials and squashes with added vitamins or minerals."