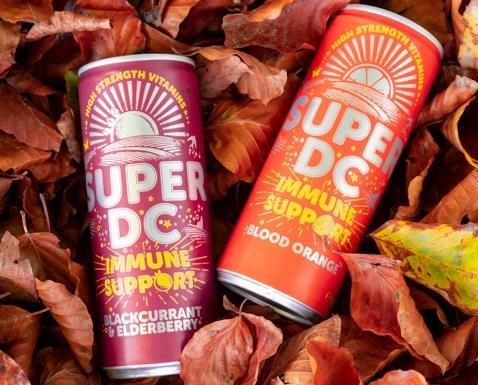 Soft drinks brand Gusto is launching two new functional drinks: Super DC Blood Orange and Super DC Blackcurrant & Elderberry.
Super DC delivers a 'mega-dose' of high strength vitamins D and C, together with vitamins A, K, Zinc and Folic Acid.
The drinks contain a high percentage of real fruit juice, are low in calories at less than 60 calories a can, and created with the finest botanical ingredients such as Elderberry, White Mulberry, Blackcurrant and Acerola Cherry. This immune-boosting formula is high in anthocyanins that fight free radicals.
Super DC is available in 250ml grab and go cans with an RRP of £1.99.
Gusto CEO Will Fugard said: "We're excited to offer a drink, created with an adult audience in mind, and designed specifically for optimal immune support. Super DC will ensure you hit your daily reference intake of vitamins D and C, and can be enjoyed as your one a day immune support boost, on the go or from the breakfast table as part of your daily routine.
"Gusto's new drinks are born from an age when there is a significant focus on immune support; we wanted to bring a sense of occasion to a natural vitamin drink. We think Super DC offers exceptional taste like no other vitamin drink on the market."