Now in its third year of trading, Simply Fresh at Surrey University in Guildford wowed the CRA judges with its innovative customer-centric ethos and fresh thinking.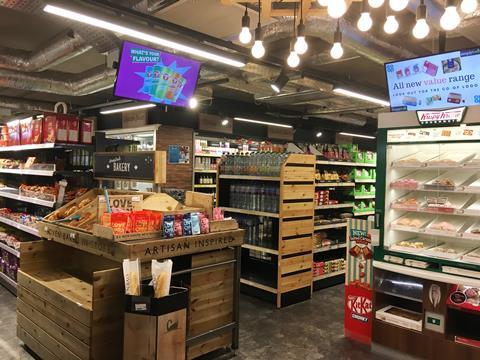 Keeping customer needs at the heart of store operations is something that many convenience retailers claim to do. However, Simply Fresh Surrey University, winner of this year's Best Multiple Store category, wowed the judges with a first- class commitment to its local community – a 16,000-strong student body plus about 3,500 members of staff.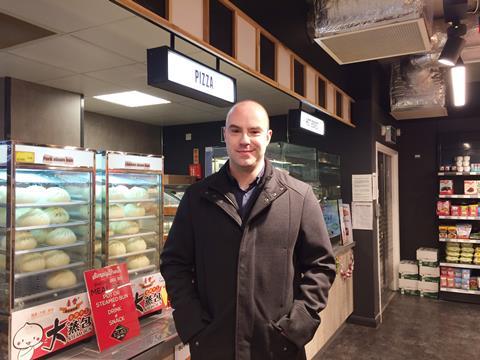 The 2,900sq ft store, operated by the Compass Group and managed by Ricky Turner (pictured), employs a full-time member of staff whose sole responsibility is to engage with customers, finding out what they want and need (not always the same things).
"The lady in question, the former vice-president of the Students' Union, works 40 hours a week solely focusing on customer service and engagement," Ricky explains. "A few people have asked me how we can afford to pay a full-time salary to someone who doesn't even work a till, and my reply is: in this industry, in these times, how can you not? A strong relationship with your customers is more crucial than ever at the moment," he says.
With sales up 17% year on year, the store must be doing something right. The sales rise is particularly impressive considering the store also faces competition from other campus cafés and canteens as well as nearby town centre shops and supermarkets.
A hefty programme of face-to-face events and daily social media output form a key part of the intelligence-gathering and it was through such engagement, and his close relationship with the university itself, that Ricky discovered he was missing out on a large untapped customer base.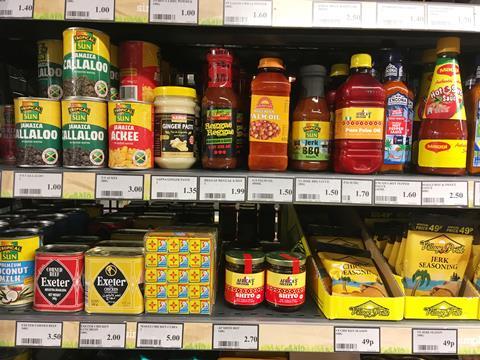 "While we've always been well aware of the large body of Asian students studying at the university, and have introduced a number of new ranges specifically to cater for their needs, our more recent engagement activity revealed that a significant number of new Afro-Caribbean students had also joined and we weren't offering anything specifically for them," he explains.
So with further customer engagement exercises and the help of a specific Afro-Caribbean society, Ricky re-laid the store to make way for Afro-Caribbean groceries, chilled food-to-go products and a dedicated Afro-Caribbean meal deal.
The offer, which includes favourites such as coconut peanuts, Jamaican ackee and shito, was heavily promoted on social media with items selling out in a matter of minutes.
The Afro-Caribbean Society is just one of 59 societies that Ricky now works with in a bid to better understand his customer base.
"I've formed really constructive relationships with a broad range of societies, from diet specialists to health organisations, sports bodies and political and international groups," he says. "I have a WhatsApp group with each one which allows us to bounce ideas and thoughts off each other.
"By truly understanding the issues and challenges that certain groups face, such as people who have coeliac disease, for example, we can get closer to what our customers really need from us," he explains.
Customer engagement is also crucial for finding out what customers aren't happy about. "They're often small things such as the positioning of a dump bin or display that can so easily be changed," Ricky says.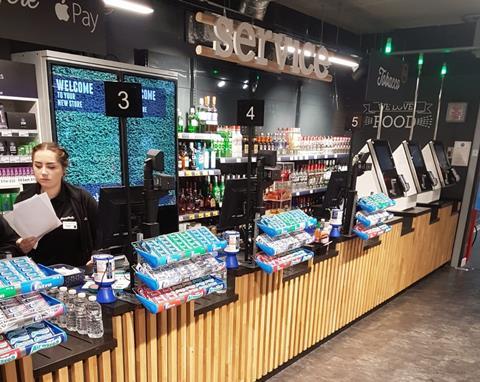 The two-way flow of communication between the student body and the store has resulted in many positive changes, too, such as a more efficient queuing system, a greater number of self-checkouts (which feature custom-made mini Red Bull-branded fridges to encourage impulse purchase) and a larger healthy snacking range.
Large 'You asked, We answered' blackboards at both entrances and similar postings on social media help to highlight student-led developments and boost the sense of connection between store and students.
The relationship also extends beyond products and services. In a bid to help first-year students bond more quickly with each other, Ricky had the idea for a 'Feed your Flat for £12' promotion, which has proved to be a "massive hit". The promotion provides four large pizzas, two garlic baguettes and enough dessert to feed six students.
"This isn't about money-making," explains Ricky. "The whole thing is designed to help students by encouraging them to come together for a collective shop and meal."
The store has also reacted to students' awareness of environmental issues: no plastic straws and drinks stirrers, with recyclable paper bags or bags for life made from recycled materials handed out instead of single-use bags. Coffee cups are biodegradable, and water is sold in aluminium cans. Out-of-date food is even removed from its packaging and readied for composting by the team.
Located directly below the 24-hour, four-storey library building, the store opens 24 hours a day during exam season to support those students who revise late at night. Hot food, drinks, snacks and, crucially, caffeine-to-go are available from its four self-serve machines.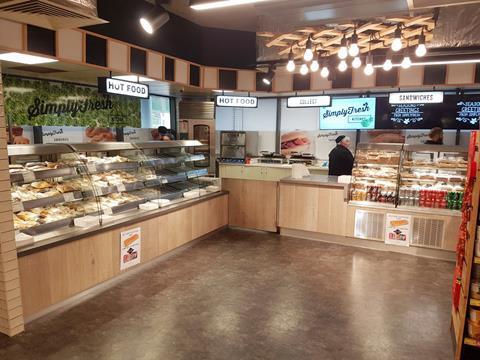 Food to go is the jewel in the store's crown and now accounts for 50% of sales. The vast range offers customers more than 300 food-to-go options a day, from a large chilled offer including pre-packed sandwiches, rolls, wraps, salads and healthy snacks at the front of the store, to a comprehensive hot food-to-go offer from a serve-over counter at the rear.
Here again Ricky has created a range as diverse as his customer base, with products such as Chinese Steam Buns (large hot dumpling-style buns filled with a variety of meat and vegetable options), developed with the help of one of his Asian food suppliers.
Now selling at a rate of more than 700 a week, Ricky has invested in a steaming machine to keep up with demand.
The food-to-go offer also includes a hot pot range which Ricky designed with one of his catering suppliers. Each pot uses steam valve technology and raw ingredients to deliver a tasty meal for under 500 calories and one of your five a day.
And with value for money key for hard-up students, the past year has also seen the launch of a new value meal deal of £2.99 for a sandwich, drink and a snack. The deal, which sells at a rate of about 1,000 a week, is merchandised in a separate chilled bay to the store's regular meal deal of £3.95.
With so many foreign students unfamiliar with UK brands (and not forgetting the many naive first-year students shopping for themselves for the first time), Ricky also had the brainwave of launching a shelf-edge symbol to highlight products that offered value for money, irrespective of brand or origin.
"While shoppers told us they loved the fact we were offering them huge variety, feedback also indicated that some were confused about which products and brands offered them real value for money," Ricky explains.
And so the eye-catching emoji-style character, which students nicknamed 'Discount Dave' was born. The 'Discount Dave' sticker is now positioned throughout the store alongside value products, and sales of lines backed by Dave are on the up.
"It was such a simple thing, but it's made a difference," he adds. And judging by this year's catalogue of achievements, there will be more positive differences to come.
Innovation Award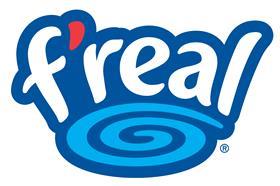 Along with its wide product range, a variety of environmental and technological initiatives helped Simply Fresh Surrey University claim this year's Innovation Award.
Sponsor F'Real said: "Simply Fresh Surrey University has tough competition not only on campus but also locally. But they stand out with their huge food-to-go offering which accounts for 50% of their sales and includes toasties, paninis, hot dogs and pastries but also Chinese steam buns.
"They've scrapped plastic bags as well as selling water in aluminium cans rather than bottles.
Self-serve tills fill the needs of the student population. All in all, they know their audience intimately."
Sponsored by: F'Real
Best customer service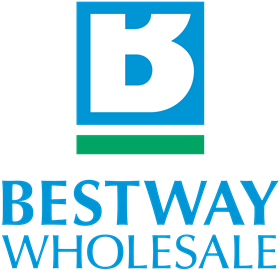 Simply Fresh Surrey University was also the winner of this year's Best Customer Service Award. Award sponsor Bestway Wholesale said: "While this Simply Fresh has the benefit of being on the Surrey University campus, it is its innovative approach to customer service that makes it stand out, recognising not just the student population it is serving, but also the different ethnicities within its customer base."
Judges highlighted the store's bespoke promotions such as 'Feed your Flat for £12', along with self-service checkouts and automated tobacco unit.
Sponsored by: Bestway Wholesale