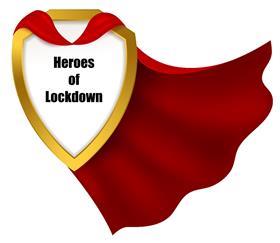 Biggar and better
24/7 opening on alternate shifts would see some couples crumble, but Brownlies of Biggar near Edinburgh is stronger than ever thanks to Donna and Bruce's sterling community spirit and smart investments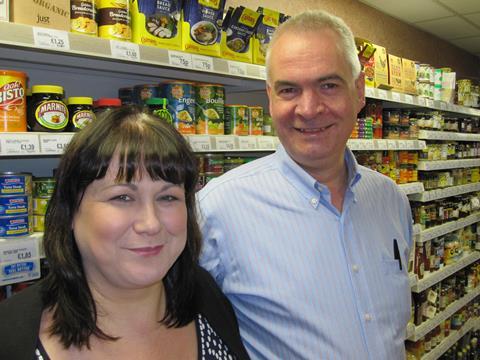 Bruce and Donna have had to dig deep to get through what has been an incredibly emotional and energy-sapping year. Thankfully, the couple didn't have the same problems with sourcing essentials that other retailers experienced. "Supplies we found not that bad," says Donna. "Because Bestway knows we only buy from them, so they really looked after us. A lot of speciality suppliers were helpful too - Country Choice was amazing! The rep rang every week - they sent us flour."
But heightened demand put a huge strain on resources as the shop organised deliveries and fought to keep their shelves full. "Before, we would do the odd delivery - a couple a day to elderly residents," says Donna. "Now we get emails every day and phone calls. We call the Biggar Community Action Group to pick them up to deliver. We set it up in March to drive things forward and it's been a lifesaver for us."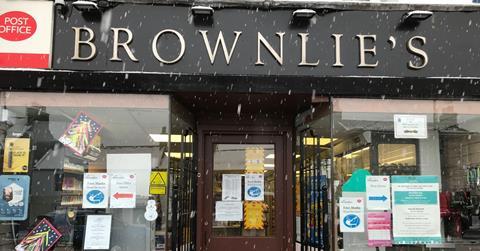 Donna and Bruce switched to 24 hour opening for four months - from March to July, with Donna managing the daytime shift and Bruce taking over at night. "To start with it was because of the number of orders and to clean the shop at night," says Donna. "To make sure everything was spotlessly clean, hand sanitisers were set up and signage."
The couple also made time to upgrade the store. "During this time we had a refit for food to go and new chillers," says Donna. The new chillers resulted in an impressive saving to electricity costs. "We knocked our bill down by £300 a month," she says.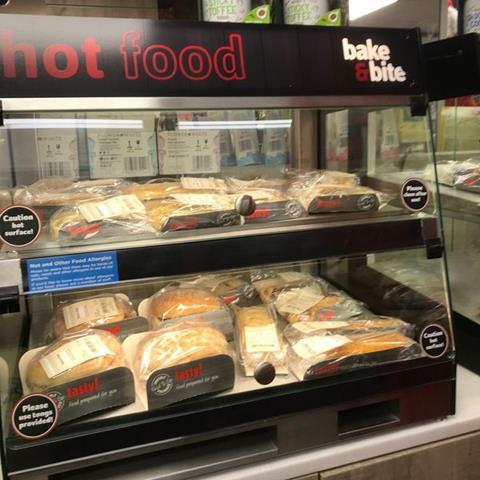 The store's improved food to go offer was perfectly timed to liven up breakfast, brunch, lunch and snack time for customers now largely confined to their homes. "We have two hot food cabinets, we bake our own bread, pastries and soup; there's a coffee machine, cakes and our own made sandwiches," says Donna. The new selection has been hoovered up by hungry customers. "From August we were cooking two or three times a day," says Donna. "People are using it from early morning until late afternoon. The margins are much better - financially this year has been our best year ever in terms of turnover, thought staff costs are up too."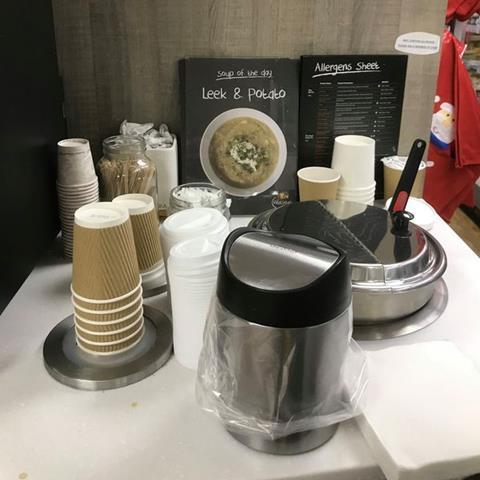 Another area the store has concentrated on is social media. "We've got somebody working on the website - one staff member has done a diploma in social media management - she's brilliant at it," says Bruce. "When you're really busy it's one of those things that tends to get forgotten. Sharon has been working on the website and doing our Facebook advertising and Instagram and introducing the team. It builds more community spirit and engages with younger people. Our people reach went up 147% in 28 days, so it really does make a difference."
But Covid-19 has taken its toll on the dynamic duo. "The biggest challenge just now is how everybody is feeling," says Donna. "It's really starting to affect most people in some way. It's getting tiring, tempers are getting short. The people not sticking to the rules are annoying those of us that are. With the schools off it was very hard, but we need to remain optimistic."
However, this is easier said than done when it comes to customers wearing masks. "With masks, the government has left c-stores and supermarkets to police something," says Donna. "But this vague medical exemption is really unfair for retailers to enforce.
"Someone says they have asthma and then buys 60 cigarettes. We've been policing it since it came in and if someone says they aren't wearing it I say: 'I can't serve you' - I need to keep my team safe. Someone usually calls us an ungodly name two or three times a day!"
It's not just masks that get customers' backs up, having to queue outside the store has also caused discontent, notes Bruce. "If they've had to stand outside and wait, they get grumpy and they take it out on the poor member of staff. Once you've had a day of it, it's tough."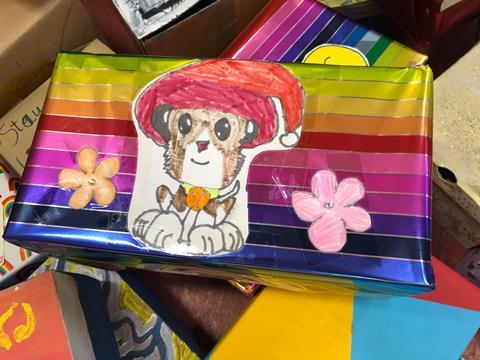 Despite the exhaustion of running and revamping the store, Donna and Bruce also reached out to the local community. Donna is a member of WomanKIND, a charity which helps those who are homeless and people in refuge. One of the projects that Brownlies supported was supplying contents for and helping to create Boxes of Kindness: gift-wrapped boxes containing thoughtful treats and uplifting notes, which were delivered to members of the community who may have been feeling isolated as a way to cheer them up. The store also acts as a collection point for various initiatives - a Handbag Project saw over 700 bags filled with toiletries and gifted to those in need.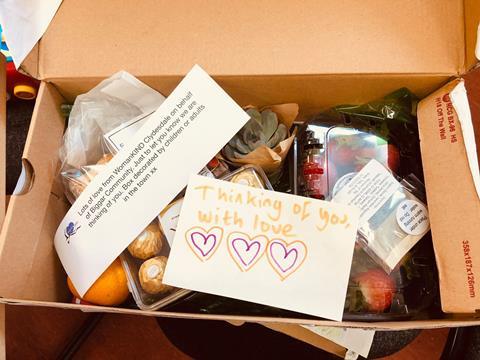 "The positive from the pandemic has been how the community responded," says Donna. "The caring boxes were a real community effort and a lot of people helped to bring it together."
Bruce agrees that working together has been central to getting through the crisis. "The important thing is to get community action groups on your side and look after your community," he says. "Look at the positives, build on that and don't let the bad things get you down.
"We can't take our team for granted," he adds. "They've put up with so much - all the changes."
"Our team have been exceptional," adds Donna. They are planning to reward staff once social restrictions allow. "We're normally a very sociable team," says Donna. "We try to look after our team the best we can and then we don't have a massive turnover. I normally cook meals for them. We bought them flowers and chocolates at Xmas to say thank you, but obviously we haven't been able to socialize recently. Once we're allowed we'll have a massive get together.
"Business-wise, it's been our best year ever financially, but it's not about money, it's about people."

Sarah is Deputy Editor for conveniencestore.co.uk.