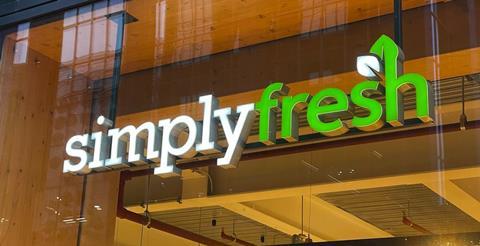 In 2020, SimplyFresh was riding high, having agreed a supply deal with Sainsbury's and welcomed on board some of the best retailers in the business to the new model.
So when the multiple retailer made a shock exit from wholesale in July 2021, it was a real body blow for the symbol, leading to the departure of then-COO Michael O'Loughlin, along with several high profile retailers.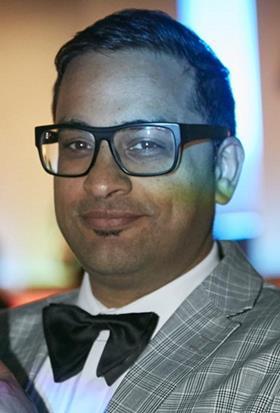 But a year on, founder Kash Khera is positive about the partnership and claims that the experience has helped the business to grow. "On the Sainsbury's side, the concept was really good and it worked," says Khera. "Sainsbury's got out of wholesale with everyone - Eurogarages, all the things they were doing internationally with Woolworths in Australia, things they were doing in Istanbul and Singapore. It impacted a lot of people, not just us.
"As a business, we've come out of it stronger with all the learnings that we've taken in terms of IT and what the future looks like for SimplyFresh, which is why we are now getting more traction in terms of store recruitment," he says. "Sometimes you have to go through these things to learn more about yourself and your brand."
The group has seen a healthy boost to its numbers in recent months, passing the 100-store milestone and hungry for further growth.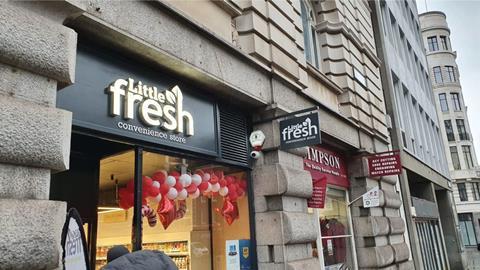 Its smaller LittleFresh outlets were relaunched last December, with three stores in London, each of which is under 1,000sq ft. "Littlefresh is going well," says Khera. "It was previously within closed environments - hospitals, and we had one in a college, and one in a university previously.
"Now, we are largely focussing within central London with that brand. We have another four stores planned for this year and I imagine that number could go up."
He claims that the pandemic has also had a direct influence on business development. "Where we've seen a lot of opportunity post-covid has been that convenience is being seen in a different light, not just by business people generally, but from landlords that want a better looking store," observes Khera. "I'm not talking about Pret and Gregs, but across foodservice, quickserve grab and go outlets, we seem to be pushing the boundaries with the Littlefresh brand and securing better sites, better locations. Whereas previously we were kind of going for the sites, but almost with the expectation that we weren't going to secure them. But now, landlords are looking at it and thinking 'actually, we've seen what's happened to businesses like Pret' - and this is not to bring anyone down - but it's obviously been in the news where they've really struggled. Just because we're over this pandemic, we don't know what's going to happen in the future, so I think convenience retailing as a sector is more bankable today than it's ever been before. We're winning better sites that would have gone to foodservice, grab and go in the past, we seem to be winning on that site more than we ever have."
In addition, six SimplyLocal stores have opened this year. "It's working better in the Midlands up," says Khera. "We're opening two more sites in the NorthEast and a third we're in final discussions with the retailer to bring them on board."
There are five SimplyFresh stores in the pipeline in and around London - two in development, and three finalising contracts with retailers, and Khera is expecting to have added another three or four by the end of the year.
He is also hoping to open two more SimplyFresh Food Halls, after the success of the first large format site in Manchester. "We're in talks with two retailers with sites with a lot of space where they've brought from multiples," says Khera. "Any retailers that want to talk food halls and developing them, we have a good operational manual."
The group's focus on providing high quality fresh produce and scratch cooking solutions makes it well placed to navigate the current climate, he claims. "At the moment with the cost of living crisis, what we're seeing is more of an uptick in staying in and cooking," says Khera. "Through the pandemic a lot of the public spent a lot of time at home and learnt new skills. Now we're coming into a new era with the cost of living crisis and a lot of people are using those skills to cook at home. We've seen an increase in fresh and chilled [sales] through that."
In terms of suppliers, he claims that the group's current set up gives retailers plenty of flexibility. "We have a dual supply from Bestway and Nisa so we're in a unique position where they can cherry pick and get the bulk value deals from Bestway and do some deeper cut stacks and also get the fresh and own label from Nisa, especially with the Co-op own label and Honest Value label."
Nevertheless, Khera is keeping his options open when it comes to supply routes. "Are we looking to change suppliers at the moment? No, we're not," he says. "Are we talking to other businesses? We're always talking to everyone. This is the exciting thing about this sector - there is never a time where people are not talking. Everyone wants the best for their business, for their customers and their customers' customers. There will always be conversation."