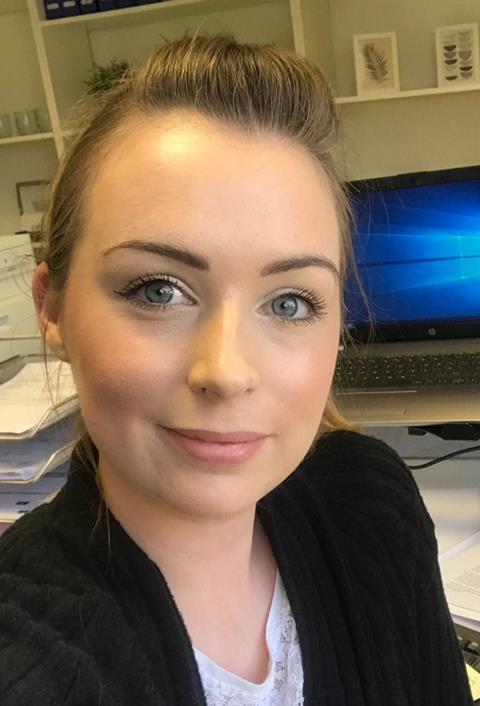 Having taken time out to look after her daughter and take care of her mother who has MS, Natalie joined Menstrie in 2015, working her way up the ranks from customer service assistant. "I came into retail and loved the environment," she says. She had also completed an HND and was working towards a degree in accounting.
When the pandemic hit, the store was struggling, so Natalie ended up taking a promotion to senior team leader and working full-time, whilst simultaneously studying full-time.
Realising that many people could no longer get to the store, Natalie set up a Facebook site called Menstrie Convenience Community Group and asked for local people to volunteer to help with a delivery service. She was blown away when a whopping 200 people came forward. "We had more volunteers than people we were helping at the time!" she laughs.
Although there were many people willing to help, the process itself was labour intensive - taking orders by phone, picking the orders, then ringing customers back. "We were phoning them and asking them what they were paying with so that we could have the right change," she explains. With no means of taking card payment remotely, staff were then having to sanitize the cash that came in. However, Natalie appealed to the group's IT department to set up a card payment system, which drastically improved the service's efficiency.
On top of helping her customers, Natalie installed four dump bins in store to collect donations for patients in hospital and care home residents.
Natalie's Facebook site soon became a hub where community groups would come for support. She began helping the Community Council out with bags of donations for the elderly and those shielding, as well as sourcing stock for teenagers' gift bags.
Local people sang Natalie's praises on social media and one customer even painted her a wooden 'Thank You' plaque.
She claims that her efforts not only made a difference to the community, but also enabled people to view the store in a much more positive light, which has boosted sales and team morale.
Amidst the covid chaos, Natalie somehow squeezed in her studies - waking up at 4am to write essays and listening to lectures on her lunch breaks. She graduated with a first class degree in June. But she has no intention of leaving retail any time soon and is currently acting manager at another store. "People laugh when they hear I have a degree in accounting because I cannot work behind a desk Monday to Friday," she says. "Having worked through all of the roles in store I fully appreciate what gets done at the bottom and what gets done at the top. Not many people can say that they love getting up and going to work, but I do."