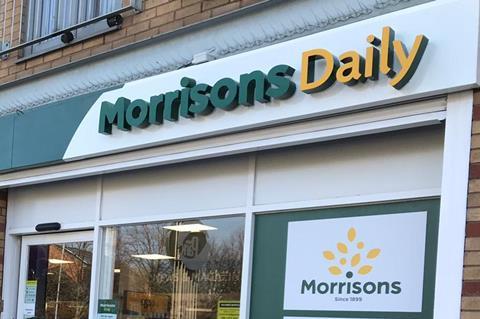 Gloucester retailer Harj Dhasee is to switch to the Morrisons Daily format, making him the first independent retailer to operate under this model.
Both of Harj's stores will operate under the Morrisons Daily fascia but he says they'll keep their independent ethos. "It'll be Morrisons Daily above the door, the staff will be wearing Morrisons uniforms. But what we retain is a little bit of independence in terms of local produce, and understanding the store and how it works."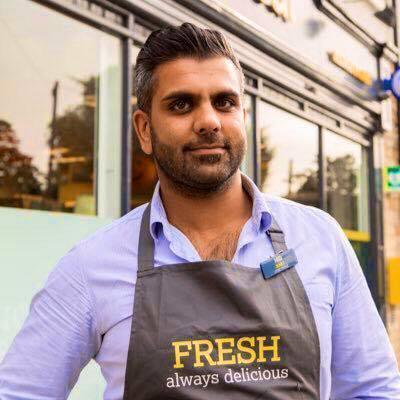 The stores are due to switch over around Christmas with the new model fully in place by the end of January.
He explain to ConvenienceStore.co.uk that the Morrisons model fits his business and area. "We've already let one of the big supermarkets into this sector with the Co-op which has a great own label range. But Morrisons has a stronger own label range offering that I can provide to my customers. I'm really excited to be able to be at the forefront of helping shape the future of Morrisons wholesale into the independent sector."
Harj said the Morrisons approach suits how he works as well. "They're very much up for working around the retailer in terms of what they need and what they want. Buying is with them ordering is via them however it's a pull model rather than a push model, which is very appealing. So we can pull as much or as little as we like. We can use all of our local knowledge, understanding customers, and then we just implement the Morrisons' strategy on top of it.
"Fresh is obviously still key and they're massive on own label. But it's also getting customers to understand that they own the farms that the products come from plus it's very accessible. What we've got in Morrisons is a very accessible range that consumers have confidence in."
Harj had been due to switch his stores to the Simply Fresh supplied by Sainsbury's model however days before a refit, Sainsbury's pulled the plug on its wholesale division, ending the partnership. Harj praised the Simply Fresh team for their support since then. "They have been phenomenal through all of this. When the deal was falling apart, I was actually visited by them and they told me what all my options were and how they could help."
While Harj is the first independent retailer to sign up to this model, he expects others to join him soon. "It won't work for every retailer but there's been a lot of interest already from others."
Earlier this year, Morrisons Wholesale cancelled the accounts of its 'ad hoc' customers due to the ongoing driver shortage, Harj insists that this isn't a concern for him. "Everyone is in the same boat and to be part of the big four, who's got the better supply chain than them?"