This year Mos Patel undertook an ambitious refit of his 1,200sq ft Premier store in Ashton-under- Lyne, nearly doubling its size to 2,000sq ft and switching to the Family Shopper fascia. The decision to expand was driven by a desire to stay ahead of the market and target the "second spend" space between a supermarket and c-store. Since re-opening in August sales are up about 40% year on year, and basket spend is up about £2 to £5-£6, excluding tobacco. New customers are being lured by the "value and choice" provided by Family Shopper.
Store refit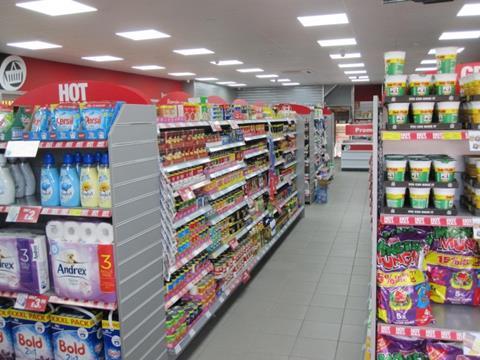 The store extension involved building on to the yard behind the store. Overall Mos spent about £400,000.
"We didn't want to spend just £50K on a minor refit; we thought let's just do it all now so we don't have to do more later on," he explains.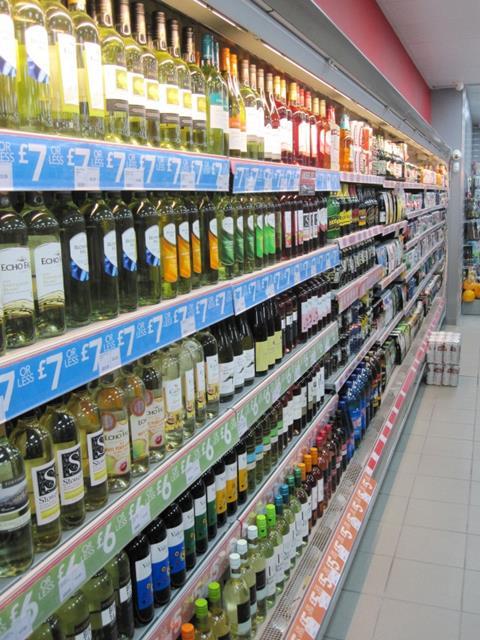 They added seven metres of chillers, but opted not to install chillers with doors. "All the shopfitters said no to doors! We had a door on one of our dairy chillers and the customers were just looking at the sandwiches, whereas if the door wasn't there they'd have picked them up." All wines and beers are chilled.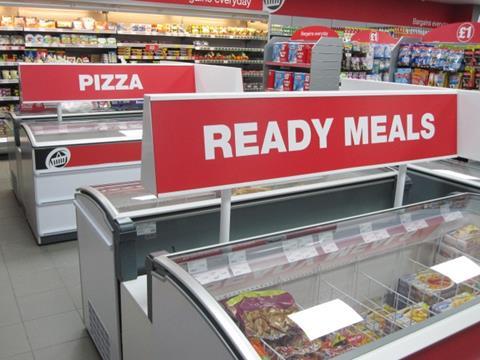 An extensive frozen zone focuses on promotions and everyday needs. "We're selling a lot of the family ice creams, and it's a good fall back option, too, if we run out of fresh meat, with our frozen mince and so on."
Coffee, slush and 
ice cream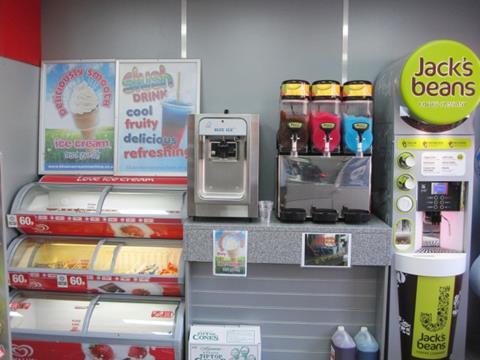 At the front of the store sits the ice cream counter, comprising a home-made ice cream unit, a slush machine and a Jack's Beans coffee unit.
"We went for Jack's Beans because a lot of coffee companies set targets, and we had nothing to measure ourselves against. And it's great coffee at only £2."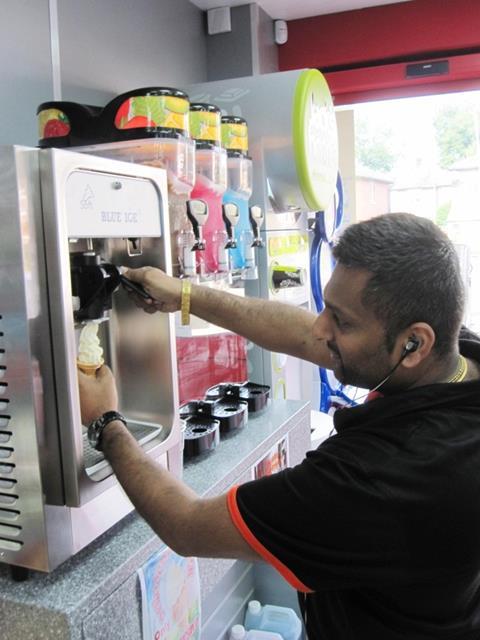 The slush machine and ice cream are a big hit, the only downside being the manpower needed to serve. Margins are good: each ice cream costs about 15p for the milk and cone, but sells for £1.
Product mix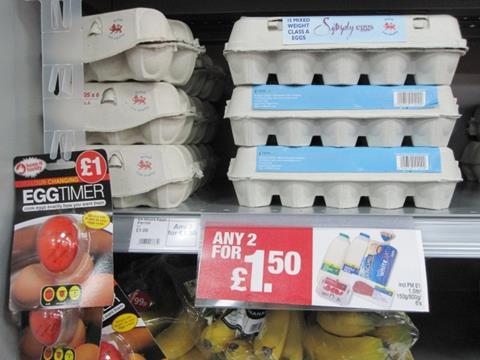 Switching to Family Shopper enables Mos to compete with Asda on price and offer more of a supermarket range, he says.
Value is a high priority. There are 13 £1 bays and numerous promotions such as the bread and milk £1.50 deal.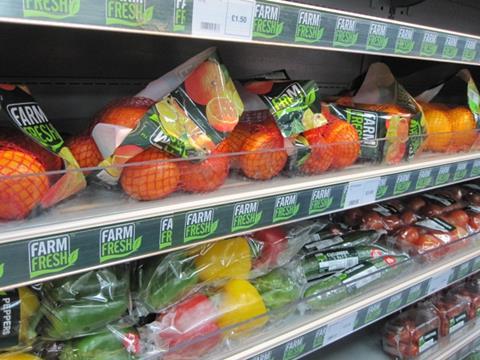 Own brand represents about one-third of all sales, with Happy Shopper and the new Farm Fresh range proving popular. "Strawberries are probably my fastest seller, shifting about three or four cases a week," says Mos.
Local products include eggs, milk, bakery items and sandwiches, to complement the Booker lines.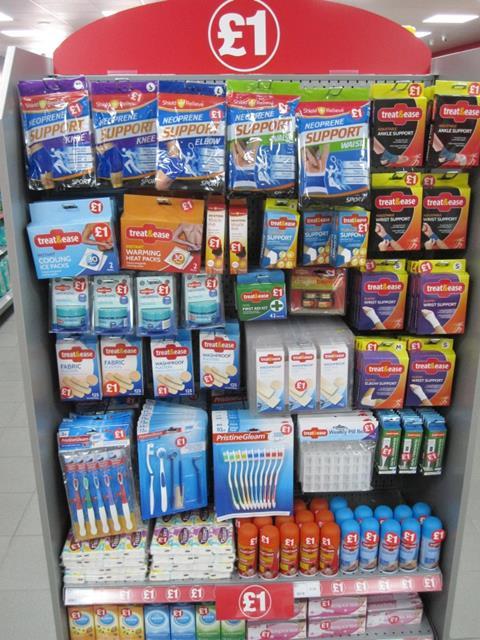 Non-food is also a focus. "We wanted to focus on non-food, too, so it gives customers that choice and they don't have to get a taxi into town."
Community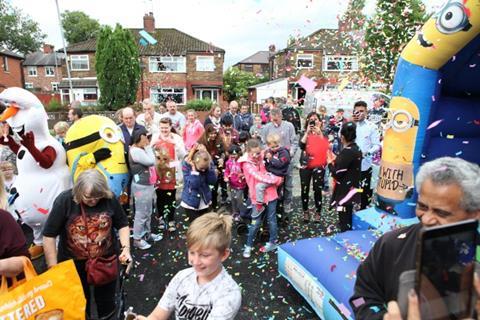 "We're trying to instil the idea of 'my shop', giving ownership to the community," says Mos, who organised a grand re-opening day.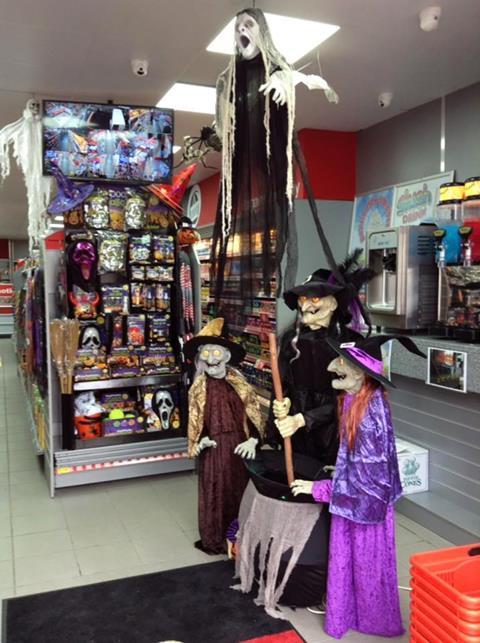 He's planning to put on a Halloween party, with DJ and bouncy castle, promoting it on Facebook. "Customers will bring food and we'll serve drinks, ice creams and slushies. It'll set us back about £400, but it's worth it."
Once a month they also offer a cage of products to the local food bank.
To encourage people to walk the aisles, Mos ran a Facebook competition, inviting people to share photos of meals they had cooked using ingredients bought in the shop.