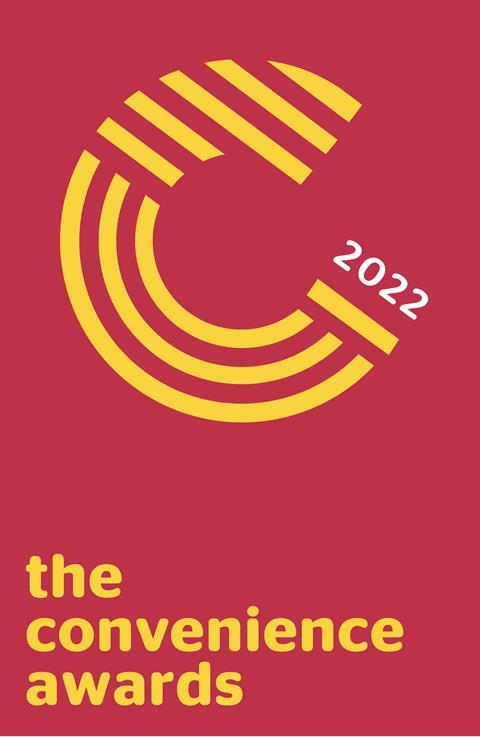 The finalists for The Convenience Awards 2022 have been revealed.
A panel of judges have worked through the entries and created a shortlist for the top awards in the convenience channel.
With 13 retailer categories to be decided, these awards are the most sought-after in the industry, with previous winners describing their victory "like scoring a Premiership goal!".
ConvenienceStore.co.uk editor Aidan Fortune praised the finalists for this year's awards. "Judging The Convenience Awards is one of the privileges of my job – it's so exciting and humbling to see so many amazing retailers working hard for their communities and innovating with new products and services. It may sound like a cliché but it really is so difficult to create a shortlist for each category and our judging panel of experts have had to work hard to pick top retailers for this year's awards."
Brought to you by ConvenienceStore.co.uk, Lumina Intelligence and The Grocer, The Convenience Awards 2022 takes place on Tuesday 13 September at The Londoner Hotel in Leicester Square, London.
As well as the retailer awards, seven research-based categories will be awarded, powered by shopper and retailer research powered by Lumina Intelligence's Convenience Tracking Programme, the largest piece of convenience research in the UK.
And if that's not enough to convince you, the event will be attended by the brightest stars of the convenience sector, making it a can't miss networking opportunity.
The Convenience Awards 2022 is kindly sponsored by: BAT, Bestway Wholesale, Boost Drinks, Budweiser Brewing Group UK&I, Coca-Cola EuroPacific Partners, Nescafe, Post Office, Snappy Shopper, Spar and Suntory Beverage & Food GB&I.
The Convenience Awards 2022 finalists
Independent Convenience Store of the Year
Bells Supermarkets of Habberley, Kidderminster
Creightons of Blacks Rd Spar, Belfast
H & Jodies Nisa Local, Walsall
Premier Singh's Teynham, Sheffield
Large Convenience Store of the Year
Mulkerns Eurospar, Newry
Premier Birnam Stores, Kirkcaldy
Premier Racetrack Ibrox, Glasgow
Sweeney's Budgens, Wendover
Multiple Managed Convenience Store of the Year
Budgens of Hinchingbrooke, Saint Neots
Heart of England Co-operative Food store, Hockley Heath, West Midlands
Spar Longton, Preston
Spar Market Bala, Gwynedd
Small Convenience Store of the Year
Londis Pollard Street, Manchester
Nisa Local Giffnock, Glasgow
Nisa Mossvale, Glasgow
Premier VG Foodstore, Wheatley Hill
Retailers' Retailer of the Year
BB Nevison Superstore, Pontefract
Family Shopper Ashton under Lyne, Greater Manchester
Londis Bexley Park, Dartford
Woosnam & Davies News, Llanidloes
Customer Delivery Store of the Year
Londis Mercer Way Stores, Romsey
Nisa Local Motherwell Road, Bellshill
Premier Heyside Mini Market and Post Office and Family Shopper Broadoak
Premier Singh's Teynham, Sheffield
Food to Go Store of the Year
Bassett's Londis Westham Road, Weymouth
Family Shopper Ashton under Lyne, Greater Manchester
Mulkerns Eurospar, Newry
Spar Aberystwyth, Ceredigion
New Store/Refit of the Year
Bells Supermarkets of Habberley, Kidderminster
Costcutter Meopham, Kent
G&E Murgatroyd Spar Whitehaven
Premier Singh's Teynham Road, Sheffield
Sustainability Retailer of the Year
Mulkerns Eurospar, Newry
Portglenone Centra, Belfast
Rootes Grocery Store, Coventry
Welcome Brockenhurst, Hampshire
Community Initiative of the Year
Citizens Advice Bureau Bus
H & Jodies Nisa Local, Walsall
50 x 10km Runs
Premier Jules Convenience Store, Telford
Funding for Scarborough Athletic FC
The Wilson Group, Scarborough
Plants for Defibs
Woosnam & Davies News, Llanidloes
Community Retailer of the Year
Eurospar Kircubbin, Co. Down
H & Jodies Nisa Local, Walsall
Proudfoot Newby, Scarborough
Sweeney's Budgens, Wendover
Convenience Rising Star of the Year
Angela Geddes, G&E Murgatroyd Spar, Winsford
Hazel Ridge, Bassett's Londis, Weymouth
Mary Bradshaw, Heart of England Co-operative Food, Market Bosworth
Rushi Patel, Aborfield Stores Londis, Berkshire

Sales Colleague of the Year
Hayley Garratt-Day, Newark Road Hykeham Food Store, Lincoln
Marina Murkovic, Heart of England Co-operative Food, Alfall Road, Coventry
Lisa James, Beddau Spar Store, Pontypridd
Lynn Wilson Henders, Barnbygate Food Store, Newark