Appleby Westward's new concept store at Carnon Downs in Cornwall has recorded increases in sales, profit margin, basket spend and footfall in its first three months of trading.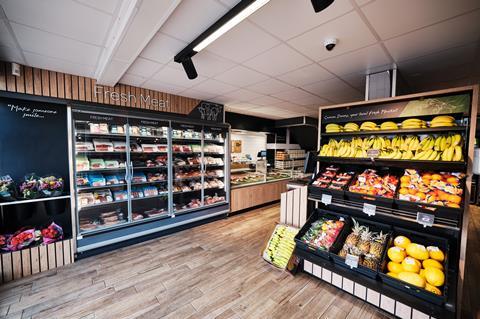 The 2,600 sq.ft. store was completely restructured in May as part of a £400,000 scheme which incorporated the new Spar UK store design standard, creating a "state-of-the-art, next generation flagship" for Appleby Westward.
It reported that average weekly sales for the first six weeks of trade following relaunch were over £53,000, an increase of 33% on the pre-launch period, 17% higher like-for-like sales and an increase of 32% year-on-year. The store's trade peaked still further during the July and August summer season, averaging sales of over £60K per week, up 20% on a like-for-like basis.
Store margin increased by 1.1% on the pre-launch period, and average weekly footfall post-launch is over 5,300, an increase of 1,000 on the pre-launch period. Average basket spend is running at £10.09, an increase of 9% and 40% higher than the same period year-on-year.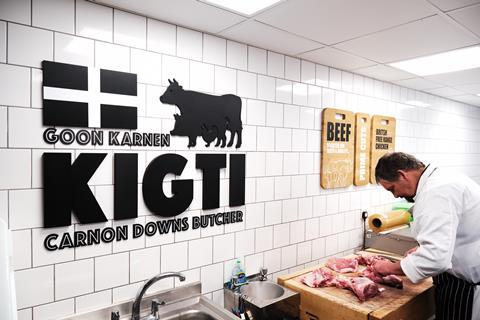 Appleby Westward's company-owned stores director, Dean Mason told ConvenienceStore.co.uk: "These are very impressive figures by any standard. This was the biggest redevelopment scheme we have undertaken, and it has made a hugely positive impact on our customers."
He explained the store's range. "The store features a wide range of local Cornish products as well as a first in flow butchery counter at the front of the store branded 'Goon Karnen Kigti'," said Mason. "We built on the store's reputation for fresh and chilled foods by also relocating produce, bakery and food-to-go to create an impressive fresh focus at the front of the store. We also introduced a self-service 'unwrapped' refill station where customers can bring their own containers and buy loose products such as nuts, cereals, pulses, rice and flour."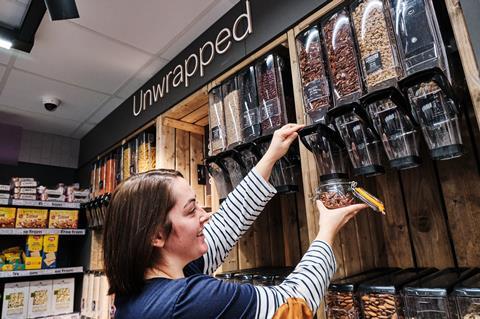 Other features of the store include Laithwaites wines, local craft beers, artisan bakery and self-serve milk pergolas, which has been aligned to prepare for the High Fat Sugar Salt (HFSS) legislation due to come into force next year.
Mason said the store's work on shopping mission has helped grow sales in key categories. "Relocating the butchery counter to the front of the store has built on the previous focus area, making this integral to most customers' shopping missions and yielding a 6% increase in meat sales on a like-for-like basis. Similarly, moving produce to the entrance of the store and focusing range around fresh in season lines along with enhanced levels of loose local products has seen like-for-like sales jump 16%."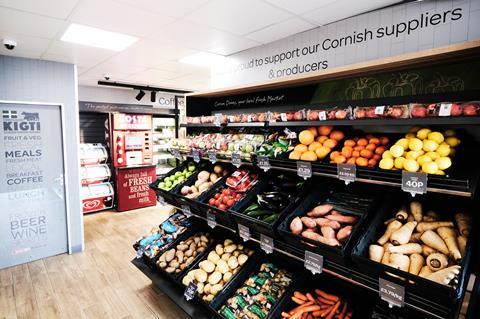 Other categories have also seen strong sales growth since the reopening at the end of May. Like-for-like weekly sales of food-to-go are up 41%, general groceries are up 23%, chilled by 19%, bread and cakes by 18%, and off licence by 13%.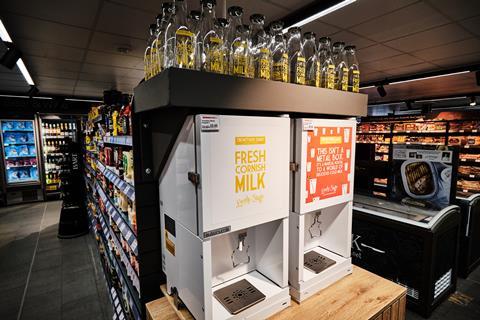 "We redesigned the store to reflect the particular needs of our Carnon Downs customers, who are very enthusiastic about local products and sustainability," said Mason. "Therefore, we created a new fresh store format focused on the split of shopping missions with space and range tailored accordingly. We significantly improved the flow and layout which, coupled with the improvement in offer and ambience, has encouraged increased basket spends."