The UK's oldest symbol group, Budgens, has marked the opening of its 400th store.
The new store in Wooler, Northumberland, boasts an extensive offering including an in-store bakery, hot drinks machine, free ATM and a range of local products.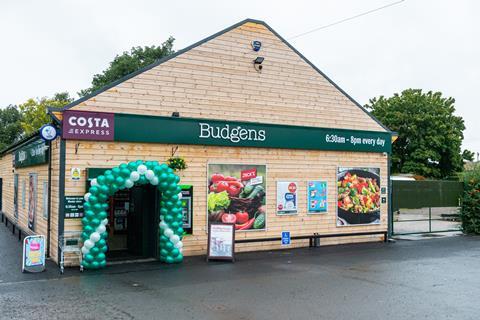 Retailers, Paul McKenna and Graeme Wilson, saw an opportunity in the new 1,800sq ft site that was previously a garden centre. They took it upon themselves to give local people a place to shop with a range of choices, prices and services they need. With the nearest supermarket being a 40-mile round trip, the shop provides an alternative in the heart of the community.
Working closely with the Budgens team, a £650k investment was spent to create the new store and to maximise the opportunities of a modern convenience store. The stone-built building was striped back and underwent renovations including rewiring, re-plumping and a floor excavation.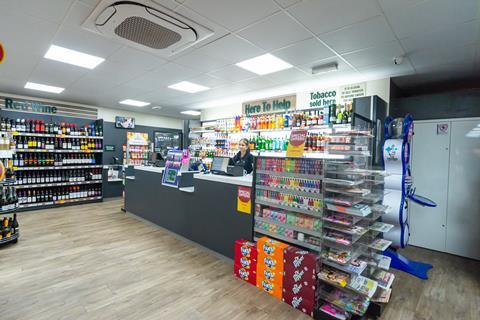 The new Budgens pays homage to local produce such as eggs that come from six miles up the road.
In addtion, the store supports the local community by sponsoring Wooler's football, cricket, lawn bowls, tennis and golf clubs.
Paul McKenna said: "I am really proud of how the store has turned out after the renovations. The support from the Budgens team has been amazing. The prices have allowed me to be competitive whilst maintaining a good margin, as well as, giving local people an increase in choice of products, some of which are also locally sourced which is such a fantastic feeling. On top of this I have been able to employ eleven locals which is truly a great achievement."
Stewart Fenn sales director at Booker Retail Partners said: "Budgens Wooler has been completely refurbished and this is a brilliant store; it has everything the villagers could hope for. The dedication from Paul and his team is nothing short of remarkable and that truly shows in the store. The store has got off to a flying start and I'm excited to see how the whole team builds on this success."
The store celebrated with a soft opening on 16 June and it is set to have an official launch day on 20 October.