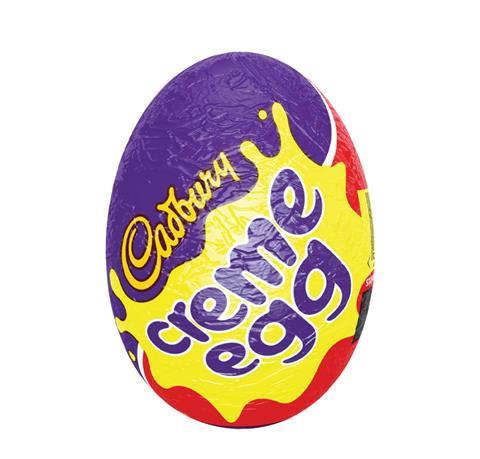 1. Over 80% of early Easter confectionery shoppers intend to buy again
With 84% of shoppers who purchase Easter confectionery early intending to buy again (Kantar World Panel Take Home Easter Confectionery 2020), it's important to have the products they're looking for, claims Mondelez International. It points out that Easter is earlier this year (4 April), so there's more reason for people to engage early.
The firm states that over half of Easter confectionery is consumed before Easter and that two out of three people buy Cadbury Creme Eggs for non-Easter related consumption (Kantar World Panel Take Home Chocolate 8 weeks to 23/2/2020). Trade communications manager Susan Nash advises retailers to get a "fast start" by stocking Creme Eggs and Mini Eggs from 1st January. The number one Easter brand Creme Egg is celebrating its 50th anniversary with a 'Golden Goobilee' campaign.
Kenton Burchell, trading director at Bestway Wholesale urges retailers to put products on shelf even earlier. "Retailers should aim to commence the first phase of Easter launch pre-Christmas," he says. He advises retailers to start with six to 10 self-eat filled egg lines, before adding mini eggs and novelties in mid- to end January.
Costcutter Codicote in Hertfordshire has Creme Eggs and Mini Eggs on shelf from early December. "As soon as they're available we take them in because it's an excitement to see them and they sell straight away," says Josie.
Ralph Patel likes to "get Christmas out of the way first" at The Look-in in Woodmansterne, but says he plans to have Creme Eggs and Mini Eggs on sale in January, followed by other small novelty items, such as chocolate bunnies, in February.
This is inline with Ferrero's advice, which is to stock its Thorntons Bunny 29g, Ferrero Mini Eggs Hazelnut/Cocoa 100g and Kinder Joy 20g from February.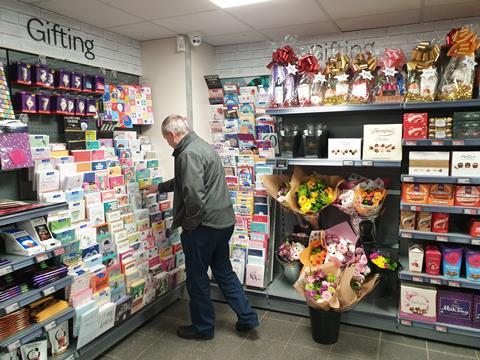 2. Over three-quarters of consumers bought into Valentine's food and drink last year
Valentine's Day products can be promoted up to three weeks in advance, but Ferrero recommends ramping up the in-store activity during the final week to appeal to those last-minute shoppers. "78% of UK households buy into Valentine's food and drink [Kantar FMCG, 2 w/e 16th February 2020], so it's important to offer a range of products that inspire shoppers, offering them everything they need for a special meal at home," says Ferrero UK & Ireland customer development director Levi Boorer. "In the days leading up to Valentine's Day, stocking premium chocolate brands alongside cards, flowers and wine will help boost cross category sales and basket spend. These core categories are key to a good spring performance, so retailers should look to position these products close together as part of a seasonal display or link through promotional deals in order to see the greatest uplift of sales."
It has never been a more important time to ensure consumers are "bumping into" seasonal products as they may not be going down the confectionery aisle, adds Swizzels. "Shoppers are buying less from the confectionery aisle at the moment, but they are still picking up products on promotional space – if they can't see it they won't buy it," says Mark Walker, sales director at Swizzels.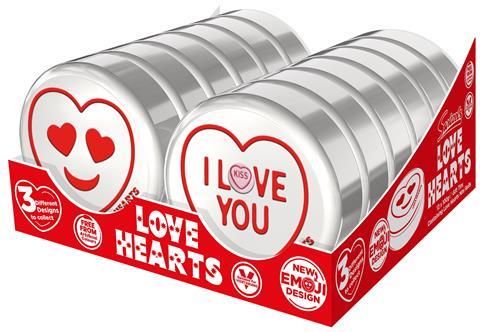 3. C-Stores sold an extra £2.6m worth of confectionery over Valentine's Day 2019
Valentine's Day confectionery added £2.6m to the category vs 2019 [Kantar 3w/e 16th Feb 2020 vs YA], growing ahead of the occasion, claims Ferrero. The company puts much of this down to increased footfall, claiming that c-stores saw an extra 355,000 shoppers, in addition to people buying premium lines. Boorer adds that c-stores will be at an advantage in 2021 as Valentine's Day falls on a Sunday in 2021. "We're expecting to see many shoppers turn to the convenience channel for last-minute gifts due to Sunday trading hours," he says.
According to Swizzels, Valentine's Day confectionery sales in convenience were worth £63m in the two week lead up to the big day [IRI Total Market, Confectionery data 2020]. Regardless of any social restrictions, the company is confident that it will still be successful in 2021. "With Valentine's Day generally being less of a social occasion than Easter or Mother's Day, we wouldn't expect this occasion to be much affected if Covid restrictions still apply," says Walker. He claims that the company's Love Hearts Tin is the number one Valentines Confectionery product (IRI Total Market data, Confectionery, 4wks to 16/02/2020, Valentines Event Products, units sold).
Josie is equally optimistic. "We're basing our orders on last year [2020] and we've upped it a bit [for 2021]," she says. "People still want to celebrate these occasions."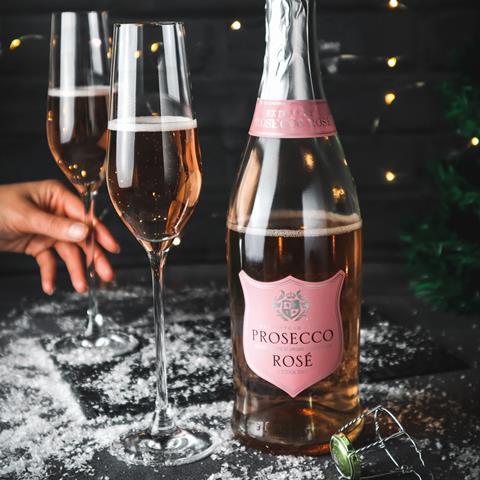 4. Rosé Prosecco will boost sales this Valentine's
Pink drinks often see a sales spike over Valentine's and now there's a new reason for retailers to celebrate. Since Italy's government greenlighted Prosecco rosé earlier this year, producers have been busy preparing over 40 million bottles of 2020 vintage, some of which are already hitting UK shelves.
Slim Wine founder Paul Anthony Gidley has wasted no time in bringing a product to market. PINK Prosecco (rrp £8.99) has already amassed over 376,000 followers on Facebook. Gidley says: "We have an amazing raft of events planned for next year, and trade and consumers alike will all have the opportunity to attend our PINK Parties."
Spar has also been especially quick off the mark, working with an existing Prosecco supplier to create an own label variant (pictured). Priced at a wallet-friendly £7.99 a bottle, until 10 March 2021, the pink fizz is expected to sell in the "tens of thousands" over Christmas and looks set to make a splash this Valentine's.
"I'll definitely stock pink prosecco," says Ralph. "If you look at ciders - they've introduced rosé cider and pink gin is very popular - it's the in colour. At Valentine's Day - people go for novelty value."
5. Hanging bags are 6% up in value and set to perform well over spring
Hanging bags will be a key format to focus on for Easter 2021, currently performing well with 6% value growth (IRI Total Market, Confectionery data 2020), claims Swizzels. Squashies, the no.1 hanging bag brand (IRI Total Market data, Sugar Confectionery, 52wks to 04/10/2020, value sales), is bringing back its popular Easter variant Drumchick Squashies.
The Cadbury Mini Eggs 80g bag was the number one product across all Easter SKUs in 2020 (Nielsen Total Market excl. discounters 20 wks to 12/11/2020) - with the brand accounting for 50% of total mini egg sales (% of Total Mini Egg Category RSV Nielsen Total Market excl. discounters 20 wks to 12/04/2020). Cadbury Mini Eggs is the number two Easter brand overall and is adding a tablet to its portfolio this year.
"Mini Eggs are always pretty good," says Ralph, who positions them on the counter. "I think the Mini Egg tablet will do well too. If you look at the Cadbury Dairy Milk £1 bars, they just fly out. The Mini Egg bar is a reasonable price so it will be a good seller."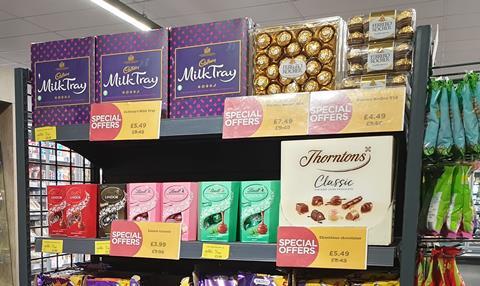 6. Premium lines drove 2019 Valentine's confectionery spend up by over 7%
Ferrero claims that spending was up 7.4% per trip as people switched to more premium lines. "As a result of this switch to premium confectionery, we saw Thorntons Classic become the fastest growing boxed chocolate brand at both Valentine's Day and Mother's Day [Nielsen; Boxed Chocolate; Value sales growth; 3 weeks to Valentines Day & Mothers Day]," says Boorer. Thorntons Continental also grew over Valentine's, with sales up 4.9% [Nielsen Celebrating & Entertaining Confectionery DB - Total Coverage Valentines Day 3wks to 15.02.20, Volume sales] and Ferrero boxed chocolates performed well.
"Despite the disruption to the [Mother's Day] occasion last year, we saw shoppers move towards our Ferrero Rocher and Ferrero Collection ranges, which grew by +3% and +15% (Nielsen – Boxed Database – 3w to MD Day 2020 - Value Sales vs LY), demonstrating the demand for premium products.
Valentine's sales of boxed chocolates at The Look-in didn't do as well as they normally would, but Ralph puts this down to his elderly customer base wanting to avoid coronavirus. "There was an increase in boxed chocolate sales, but not as highly as we would have anticipated," he says. "People were mixed up with covid, some people were reluctant to go out." He claims that premium chocolates sell well during key spring occasions. "We do fairly well with Ferrero Rocher T16, T20s and the mixed trays," he says. "We get in Lindt chocolates for those occasions too, they're always pretty good for that."
Josie claims that people are willing to spend on Valentine's and Mother's Day, but she won't be stocking anything over a tenner. "I think customers will recognise these events, but there's a limit to how much people will spend on premium products. I'd put a ceiling at £10 for chocolate."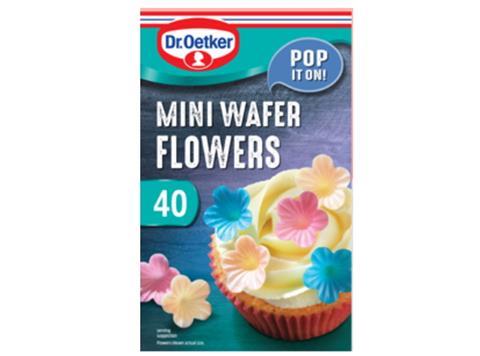 7. Chocolate and wafer decorations are top springtime sellers
Home baking sees high sales increases throughout this period, with Valentine's Day indexing at 111% and Mother's Day indexing at 112% vs. the category average, states Dr Oetker. "The top performing products at Valentine's Day include Chocolate Placements, over indexing at 182%, Sweet Mixes such as Cookies at 144%, Traybakes at 140% and Muffin Mixes at 137%, Chocolate Chips & Chunks closely follow at 133%," says head of marketing for cake & dessert Jen Brown. "Key sub-sectors driving sales in this period are Decorations and Sweet Mixes as people look to create eye-catching and romantic bakes at home for their loved ones." She claims that Dr Oetker's Milk Chocolate Chunks, Chocolate Hearts, Heart Mallows and Red & Pink Food Colouring all perform particularly well around February time. Brown observes that chocolate is set to be "massive" throughout 2021 so indulgent desserts, such as cheesecakes, brownies and melt-in-the-middle puddings, could be on the menu.
Meanwhile, wafer decorations rocket on Mother's Day. "The top performing products for Mother's Day include Wafer Placements with an over index of 237%, Chocolate Placements at 152%, Sugar Placements at 141%, Cases at 136% and Whole Cake Mixes at 126%," says Brown. "When it comes to Mother's Day, key focuses are Whole Cake varieties and Fruit Loaves such as Banana, Carrot & Fruit, alongside breakfast 'treat' bakes like Waffles & Pancakes." She recommends stocking Dr. Oetker's new whole cake mixes, which are available in vanilla, chocolate and red velvet flavours.
Ralph expects homebaking to pick up over Valentines and Mother's Day, following its popularity in lockdown. "Homebaking has become a more common pass time in lockdown, it's been an activity for kids," he says. "Mostly people buy sultanas, raisins, mixed fruit and then mini eggs and smarties for decorating."