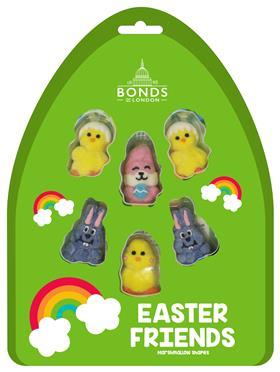 British brand bonds of London has unveiled a selection of seasonal gifting, sharing and treating products in the run up to Easter 2021.
Tipples sharing bags (130g, rrp £1) have been developed with 'on trend' drinks in mind and feature puns such as: 'Let the Good Times Be Gin' with rhubarb gin flavoured gummy sweets; 'Shakin it From Mo Head to Mojitoes' with mojito flavour gummies and 'Sip Sip Hooray' with prosecco flavour gummies.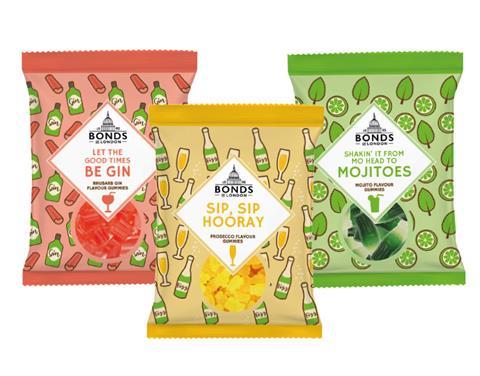 The firm's new Easter Pun Box features the phrase 'You're Crackin' and is filled with milk chocolate mini eggs. Pun Boxes are available in cases of 12 x 160g and have an rrp of £2.
Gifting outside the box
"Gifting doesn't just have to come in the form of traditional boxed chocolates," says marketing communication manager Chris Smith. "To provide a differential from the supermarkets, we encourage retailers to think 'outside the box' with fun, sugar sharing bags and Shaker Cups currently seeing huge growth."
Bonds has recently expanded its range of pre-packed pick & mix Shaker Cups with the addition of new confectionery mixes and cup sizes including Candy Bliss, Rainforest Mix, Rainbow Vibes and Cherries & Berries in 260-325g cup with an rrp of between £2 and £3.
In the kids novelty and impulse category, Bonds has also launched new Easter Mallow Pops (45g, rrp £1), Jelly Pops (23g, rrp 50p), Mallow Pop Skewers (45g, rrp £1) and Easter Friends Mallows 6 pack (66g, rrp £1).