How hot is the sports and energy drinks sector right now and how is it changing?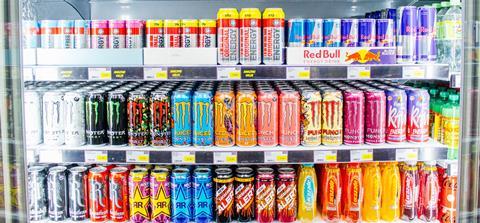 1. Energy drinks now account for a third of convenience pop sales
Energy drinks rule supreme in c-store chillers, says Boost Drinks' marketing & international business director Adrian Hipkiss, pointing to IRI data for the year to 20 February 2022.
"It's the largest soft drink category in the independent channel with £1 in every £3 spent on soft drinks going on energy drinks - that makes it an incredibly exciting space to operate in," he says. "Stimulation drinks play a significant role in contributing to the growth of the soft drinks category, growing at 24.4% year-on-year and responsible for 42% of the soft drinks category's growth."
Chris Newman, head of category management for convenience and impulse at Britvic, says: "Stimulants really gave us a boost," claiming that the category has overtaken coke for the first time, with a value of £666m (IRI).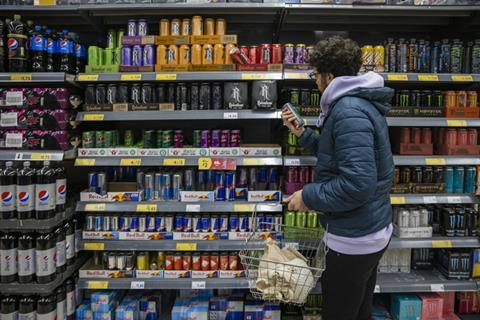 2. An extra 400,000 shoppers have bought energy drinks in the past year
Strong growth in sales of energy drinks is partly down to brands broadening their portfolios with products designed to appeal to a wider range of shoppers and occasions.
Coca-Cola Europacific Partners (CCEP), for example, launched an HFSS-compliant Relentless Zero Sugar range last May, while Boost, expanded into 500ml juice drinks, and Suntory Beverage & Food (SBF) GB&I released Lucozade Alert last September specifically focused on fighting tiredness.
"75% of people are concerned about their levels of tiredness and stress," says Matt Gouldsmith, channel director, wholesale, SBF GB&I. "It is because of insight like this that we launched Lucozade Alert, our distinctive stimulation drink range."
More shoppers have bought into energy this year, states AG Barr. "An additional 400,000 energy shoppers have come into the category in the last 12 months, generating an extra £15 million for retailers," says AG Barr marketing director Adrian Troy, citing Kantar.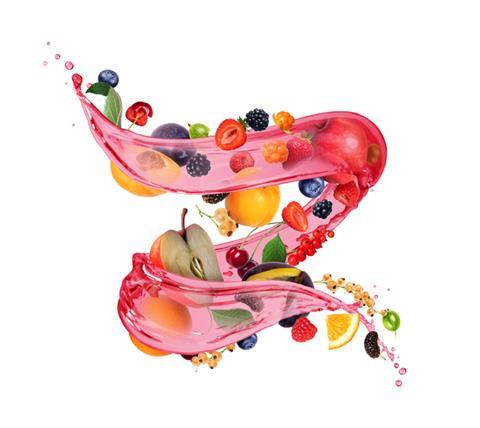 3. Natural juice-based energy drinks are pulling in a new crowd
Juice-based energy drinks featuring natural ingredients, such as Barr's Rubicon Raw range – launched in February 2021, have played a crucial role in broadening the appeal of the category.
"They are definitely bringing in a different crowd to the tradies who are outside working all day and tend to go for big cans of Red Bull or Monster," says Conrad Davies, who owns two Spar Express stores and two Spar supermarkets in North Wales.
"I would say that juice-based energy drinks, such as Rubicon Raw, are appealing to younger, more health-conscious drinkers. There is a new generation coming through that are more interested in healthy, natural products. They are different animals."
And it's not just younger consumers who have an interest in natural ingredients. Their use in energy drinks could also make the market more accessible for older age brackets. "Natural ingredients appeal to one in three sports and energy drink users (Mintel)," claims Britvic. "The importance of natural ingredients increases with age and, with the stimulants category being heavily skewed towards younger shoppers, this represents an opportunity to expand the appeal of energy drinks," states the firm's Soft Drinks Review. Britvic urges retailers to consider stocking "natural energy" drinks, such as Purdeys, which offers a sparkling blend of fruit juice and botanicals boosted with B vitamins.
ADVERTISEMENT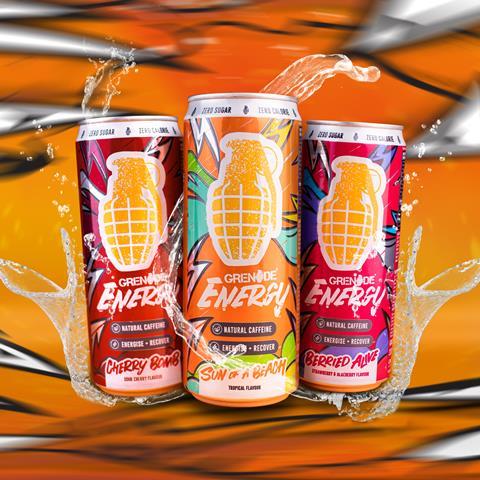 Grenade energises soft drinks category
Consumers are increasingly looking for smarter drinks with added functional benefits – and this demographic is growing beyond the realm of the gym-going community, with a whole host of active adults keen to consume products that provide them with energy to support their lifestyles. As such, ranges like Grenade Energy represent a golden opportunity for retailers as they not only offer a caffeine boost to take on the 'every day', but they also come in an array of exciting flavours, with features and ingredients that are attractive to health-conscious consumers.
Not only is Grenade Energy zero sugar, it's also zero calorie and free from preservatives and artificial colours, making it one of the cleanest products on the market. Perfect for powering up workouts, this delicious drink also contains plant-based BCAAs (studied for their role in muscle recovery) and caffeine derived from coffee beans – not created artificially.
Available in three flavours: Cherry Bomb, Sun of a Beach, and Berried Alive, retailers can maximise sales by placing Grenade Energy in prominent store locations, with impactful POS to grab customers' attention. Understanding that consumers want to grab and go, retailers should also place Grenade Energy into their chillers by the counter, turning waiting time into buying time. With free point of sale to support your sales, please contact POS@Grenade.com to order and stock up today!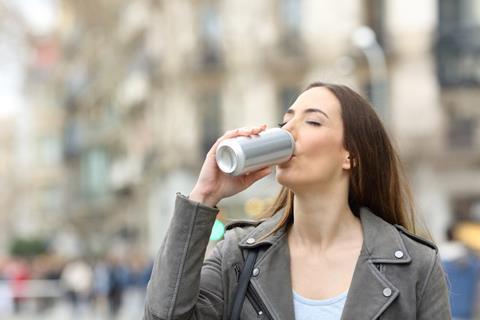 4. Sugar-free energy drinks are a hit with female shoppers
It's not just juice-based energy drinks that are bringing new shoppers into the sector. "Sugar-free variants have been growing penetration by 48.8%," says a spokeswoman for Red Bull, pointing to Kantar numbers for the year ending 20 February 2022.
"35-year-old affluent females are the most common Red Bull Sugar-Free shopper profile, signalling demand for low-sugar alternatives amongst female shoppers looking for a functional boost. Whether exercising, working or managing a busy family life, capitalising on the demand amongst female shoppers for SKUs that provide the option to manage their sugar intake is essential."
Despite the growth of stimulants energy, there is still significant headroom for the energy segment through continuing to drive penetration, which remains low, and evolving the energy offering to appeal to the health conscious consumer, adds Britvic.
"The link between sugar content and stimulants drinks is a considerable barrier to entry in the category with 44% stating that the drinks containing too much sugar are the reason for them not drinking an energy drink in the last three months (Mintel)," says the Britvic Soft Drinks Review. "Stocking low sugar or sugar free variants, which are smaller, but growing rapidly, will also help retailers to maximise their sales by addressing this concern, while also enabling them to comply with the upcoming HFSS legislation." The Purdeys range became HFSS-compliant last year and contains only naturally occurring fruit sugars.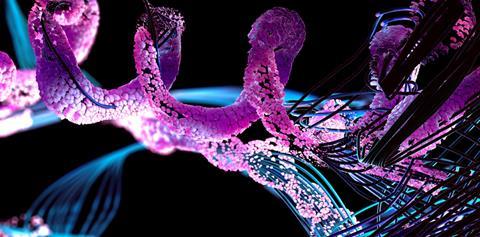 5. Functional claims now go way beyond wings
Sports and energy brands have long marketed themselves on their functional benefits, of course. Relentless delivers "stamina, focus and drive;" Monster Energy "fuels athletes, musicians and fans;" and no one can forget the "wings" that Red Bull's hefty dose of taurine and caffeine is claimed to give drinkers.
But wings seem old hat next to the claims being made by the new generation of sports drinks hitting the market. Take CCEP's Reign Total Body Fuel range, which has hit sales worth £8m on growth of 23.6% following its UK launch in 2020 (NielsenIQ).
"As well as containing 200mg of naturally-sourced caffeine, the recipe is enriched with branched-chain amino acids (BCAAs) to help prevent protein muscle breakdown, L-Arginine to improve blood flow and stimulate the release of growth hormones, and Vitamins B3, B6 and B12, which can contribute to reducing fatigue and normalising metabolism," says Burgess.
"To build on this success, we expanded our Reign Total Body Fuel range last year with the launch of two new variants – Peach Fizz and Orange Dreamsicle."
CCEP's not alone in witnessing demand for its uber functional lines. "We're also seeing a big increase in popularity for drinks that offer functional benefits beyond caffeine, including plant-based BCAAs (studied for their role in muscle repair), added vitamins, electrolytes and other enriching qualities that appeal to health-conscious consumers," says Dan Broughton, general manager at Grenade, which added three new flavours to its range in March last year.
Britvic encourages convenience retailers to consider stimulants and energy drinks that bring additional benefits to customers, with 72% of category users agreeing that sports & energy drinks with added benefits appeal to them (Mintel).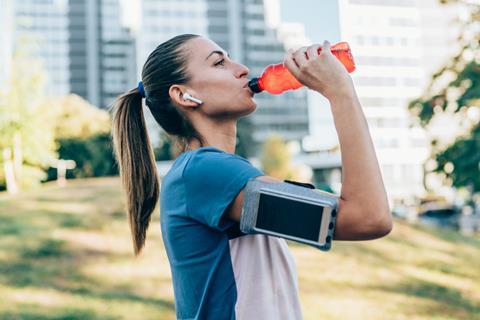 6. Play has resumed for sports drinks
The growth in demand for products fortified with BCAAs and other functional ingredients signals the resumption of play for sports drinks brands that suffered a slump in sales throughout the gym closures and sporting event cancellations of lockdown.
"The isotonic sports drinks like Lucozade Sport did take a hit during Covid-19 but they have come back stronger than ever now," says Bay Bashir, who runs five Go Local stores in Middlesborough. "They are particularly popular with younger shoppers on their way to school or sports clubs."
Total Lucozade Sport was worth £50.9m in convenience in 2020, having lost 12.9% of value sales (IRI), according the 2021 Britvic Soft Drinks Review. But in its 2022 Review, the brand was highlighted as a Top 10 Brand Winner in Convenience, with its value having risen a whopping 28.9% to £63.3m.
Indeed, IRI data covering symbols and independents for the year ending 20 February 2022 puts sports drinks in the highest rate of growth of any soft drink category, with value sales up 36% year-on-year.
"Over the past two years, the various lockdowns and restrictions significantly impacted the sports drinks sector – with people staying home more and partaking in fewer sports, the category was hit hard, and sales experienced a sharp decline," says Hipkiss at Boost Drinks.
"With the easing of restrictions, increase of footfall and the return of a pre-pandemic sense of normality, it is safe to say that sports drinks sales are recovering, and rising at a rapid rate."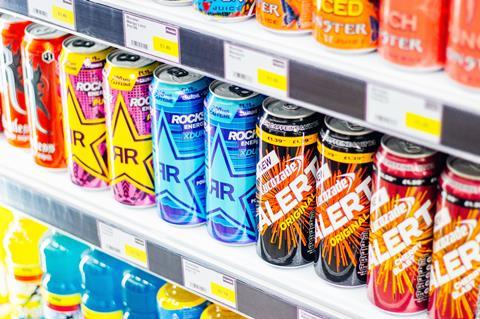 7. Over £131m of category sales were from flavoured NPD in 2021
Functional claims may be important, but flavours are another key driver for sports & energy drink shoppers.
"Flavoured energy drinks account for over half of all energy volumes sold, so it's important that retailers offer a wide range to cater for all tastes," says Troy at AG Barr, citing IRI. "Shoppers are demanding an exciting and varied category so flavours are crucial to success. Over £131m of category sales were generated from flavoured NPD last year."
Britvic echoes this view: "17% of sports & energy drink consumers actively seek out new flavours [Mintel] and we have seen this need being met through a variety of NPD and flavour expansions across the brands," states the firm's annual Soft Drinks Review.
There's been no shortage of new flavours to keep shoppers interested in recent months. September 2021 saw the arrival of Lucozade Alert in Cherry Blast and Tropical Burst flavour; while May 2022 saw the launch of a fourth Rubicon Raw flavour, apple & guava; and in January Monster added a watermelon flavoured line to its zero sugar Ultra range.
"New flavours are important for retailers to continue to drive excitement and provide different options for shoppers in this growing category," notes Gouldsmith.
"The Watermelon Monster Ultra has been really strong since it launched," says Bay up in Middlesbrough. "Our bestsellers are the Monsters and Red Bulls, so we have them on a double display. Everyone wants to be part of Monster at the moment."
NielsenIQ data suggest that Watermelon Monster Ultra racked up sales worth nearly £2m in its first few months on sale [52 w/e 23 April 2022]. "Of course, we've got a busy innovation pipeline for 2022 and beyond," adds Burgess.
"We're always exploring ways to bring unique flavours and category-firsts to market in Great Britain, appealing to new and existing energy drinks shoppers looking for great tasting drinks with an added energy kick, with or without sugar."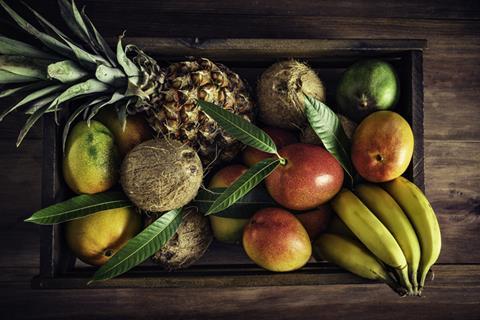 8. Tropical lines are outgrowing all other flavour variants
Most agree when asked about the next big thing in sports and energy drink flavours. "Tropical and exotic flavours are growing at 39%, more than all other mainstream flavours on offer," says our Red Bull spokeswoman, who cites NielsenIQ for the year to 26 February 2022.
"Shoppers are buying Red Bull Editions (available in Watermelon, Coconut & Berry, Tropical Fruits, Apricot-Strawberry and Cactus Fruit flavours) more frequently with average frequency up 126.4% versus the previous year [Kantar]."
Recent launches from Monster Energy and Relentless also reflect this tropical trend. "We've added Monster Ultra Gold to the Ultra range, which offers a golden pineapple taste," says Burgess at CCEP.
"The new Relentless Zero Sugar flavours also bolster our zero-sugar offer. The new fruity variants are designed to fuel additional growth of the Relentless brand, which is worth over £46m and up 10% in value over the past year [Nielsen]."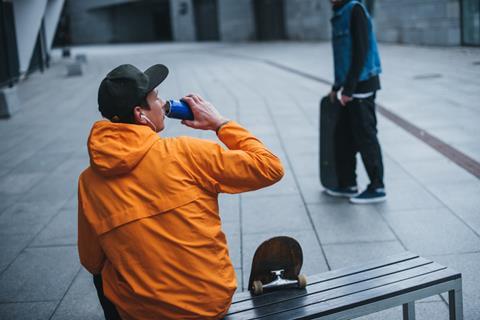 9. On-the-go sales are up and running again
It will surprise no one that sales of sports and energy drinks in single-use formats took a dive during lockdown. That's since changed, thankfully.
"The return of on-the-go occasions has given energy drinks a significant boost, with single packs up 20% in value over the twelve weeks [to 26 March 2022]," says CCEP's Burgess, citing Nielsen data covering symbol group and independent retailers.
"We only expect that to increase over the summer months. Energy drinks provide refreshment on the move for people with busy lifestyles, so we only expect this to increase as people get out and about over summer."
Red Bull concurs. "Despite reduced shopper missions in the last twelve months, Red Bull has continued to resonate with consumers with single formats still in growth of 16.5% in the year so far," says the spokeswoman, citing NielsenIQ.
"Ideal for a range of occasions, we believe 250ml is the perfect pack size for functional energy drink consumption, and fits most consumers' energy needs, containing the same amount of sugar as a glass of apple juice and the same amount of caffeine as a cup of coffee."
Size still matters in energy drinks, however. "Big can energy drinks play an important role in the category, driving growth of 22% [IRI]," says Troy at Barr, whose Rubicon Raw lines come in 500ml cans.
"It delivers against many consumer needs. Shoppers see it as better value, the range of flavours in big cans tick the box for those looking for taste and refreshment and, of course, the bigger the can, the bigger the boost."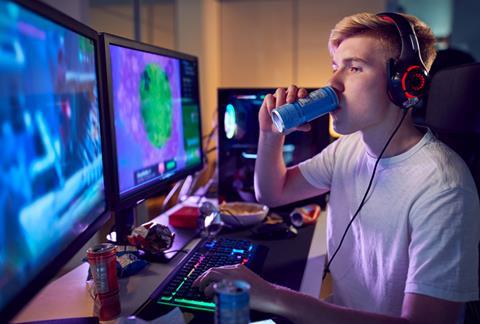 10. At-home consumption is here to stay
The resumption of on-the-go occasions doesn't mean demand for multipacks that exploded during the pandemic is going to evaporate any time soon.
Take home packs of energy drinks are now worth £46m in convenience and have grown 16% over the past year (IRI), claims Britvic.
"Occasions that emerged in lockdown – like working from home, gaming and home workouts – are here to stay," she says, pointing to the 27.3% growth that Monster's range of four-packs has achieved over the past year for proof (NielsenIQ).
"Gaming is a huge and growing part of the entertainment industry, and it presents consumer occasions that Monster has taken ownership of from a soft drinks perspective. Monster has been the drink of choice for many gamers for several years now and we continue to strengthen its association with gaming through annual high-profile campaigns and brand partnerships."
Game on!