Convenience Store investigates the key factors shaping the crisps and snacks category
1. Crisps, Nuts and Snacks is worth £3.3bn, up 2.7%
The category has grown by £96m in the last year (Nielsen Scantrack 16.05.20), of which KP Snacks claims to have delivered £50m. "Bagged snacks remain a vital driver of growth within convenience and demand shows no sign of slowing," says trading director Matt Collins.
Tayto recorded an 18% sales surge in crisps and snacks within convenience in the 12 weeks to 30 May vs 12 weeks to 7 March.
The category has certainly been doing the business at Taylors of Tickhill in Doncaster, South Yorkshire. "Our snack sales are up," says owner Chris Taylor. "People are eating differently. Instead of lunch in the work canteen, they're eating different foods at home."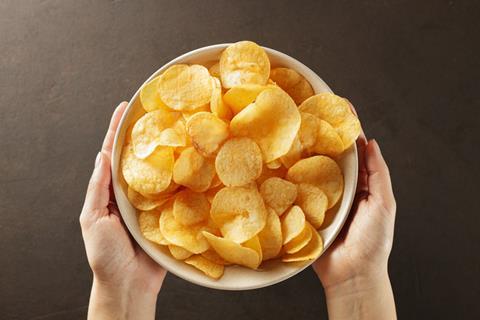 2. Pub-style snacks are sure-fire winners
Pork scratchings are in high demand in the convenience channel, according to Tayto. "Given pork scratchings are the ultimate pub snack, lockdown has accelerated the long-term trend we were already seeing as people embrace the concept of 'take that pub taste home'," says Tayto UK marketing director Matt Smith. "Sales of pork snacks are seeing double digit growth in convenience versus a market that was largely flat.
"There's an opportunity for convenience retailers to take advantage of this short-term opportunity of pub closures to capture incremental sales and retain them as people now know they can get scratchings in their local store. By merchandising pork snacks on a clip-strip, pubcard or on the shelf alongside nuts or drinks, retailers can capture these impulse sales."
Nuts are also having a moment. Sales of the tasty nuts sub-category have risen 15% during lockdown as consumers enjoy snacking at home (Nielsen May 2020). KP Snacks claims it is driving category growth at this time, with sales up 32.4%.
Pub style snacks have certainly been popular at Premier Eldred Drive in Orpington, Kent. "Because the weather has been nice, people are in the garden with a glass of wine and a snack - it's as close to being at a pub as you can get," says store manager Anita Nye. "Pork scratchings, beef jerky, Bombay mix and peanuts have all been doing well."
Chris has also seen strong nut sales. "There's definitely a significant increase in [sales of] nuts," he says. "We're using suggested ordering so it's using the sales history over the past four weeks and increasing orders."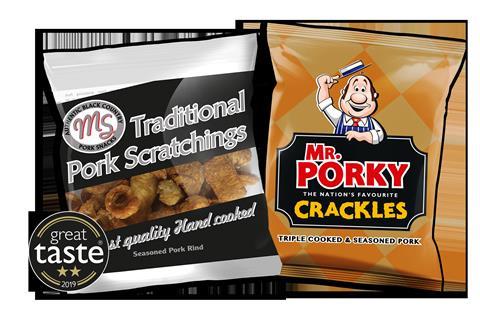 ADVERTISEMENT
Grow your sales with the flavourful McCoy's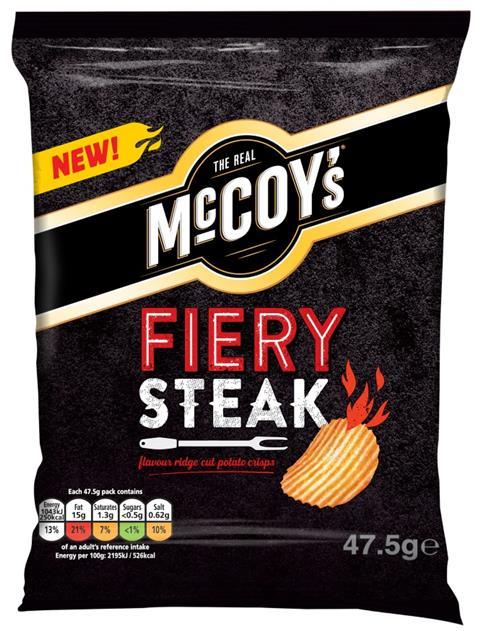 With flavour as the no. 1 purchase driver in the CSN category[1], the McCoy's range by KP Snacks, packs a flavourful punch.
The most recent addition to the McCoy's family, McCoy's Fiery Steak, continues its mission of delivering full-on flavour. Taking inspiration from the iconic McCoy's Steak flavour, Fiery Steak provides consumers with the perfect combination of meat and heat, a great choice to spice up the nation's favourite snacking occasions.
McCoy's Fiery Steak is available at an RRP of £0.89 for Grab Bag, in £1 PMP pack and an RRP of £1.70 for Multipacks.
3. Lockdown has boosted sharing bag sales, while impulse sales have taken a tumble.
As the largest segment within CSN, sharing bags already made up a hefty chunk of sales before the pandemic, accounting for 38% of all convenience bagged snack sales (Nielsen Total Impulse, MAT unit Sales, data to 25.01.20). Consumers having spent over three months indoors has meant the segment is currently experiencing growth of +7.6%, bringing its value to an impressive £1.2bn (Nielsen Scantrack 16.05.20).
KP Snacks believes the growth will last beyond lockdown. "Over the coming months, many consumers are still going to be choosing to spend more time at home, fuelling a continued demand for sharing products," says Collins.
Snack wholesaler Epicurium claims Popchips has seen a 43% swing (based on unit sales) from impulse to sharing, with sharing now accounting for 65% of all sales from April to June versus 22% in Jan to March and vice versa for impulse. Eat Real has seen a 41% swing, sharing now accounts for 79% of eat real sales whereas before it was only 38%.
It's a similar story at wholesale distributor Cotswold Fayre, which is reporting strong sharing bag figures. "More recently, there has been growth in sales of large sharing bags (150g) and a corresponding decline in the sales of individual (40g) bags as people stay at home during lockdown, reflecting changes in demand and eating occasion," claims chief executive Paul Hargreaves. The group says Pipers Crisps sharing bags now account for 89% of the brand's sales, up 17% on last year. Sales of Brown Bag 150g sharing bags have grown 43%, while Manomosa 160g bags of corn chips have seen a 17% increase in convenience sales in 2020 vs 2019.
Anita agrees that bigger is better right now. "Everyone is comfort eating," she says. "They're not buying small bags - they're buying sharing bags and sometimes they're not sharing!"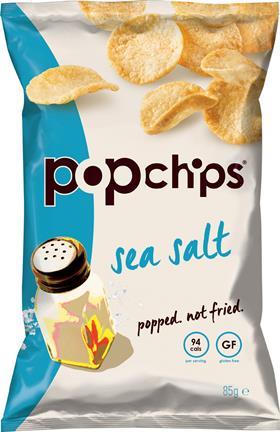 4. Covid-19 has turned the UK into a nation of nighttime nibblers and boxset bingers
There has been strong growth in the evening savoury snacking occasion at +47% YOY (Kantar 4 w/e 19.04.20). KP Snacks predicts that this trend will continue well beyond the summer. "Over the coming months, many consumers are still going to be choosing to spend more time at home and will be striving to make the 'BNI [Big Night In]' feel like a 'BNO [Big Night Out]' - whether it be a movie night, a board game, drinks, or a BBQ," says Collins. "Family snacking favourites are an integral part of these occasions."
Smith echoes this view: "Consumers have found a 'new normal' as they look to re-create the social experiences that they are missing."
Almost 16 million people created Netflix accounts in the first three months of the year, which is nearly double that of the previous quarter.
"A lot of people are having movie nights," notes Anita. "Crisps and popcorn have been selling well. While you're having a glass of wine, you just pick at them while watching TV," she says.
PepsiCo is hoping for a taste of the BNI action with its new Doritos Stax range. Launched in April, Stax sees the triangular snacks packaged in a resealable 170g cardboard tube (rrp £2.50).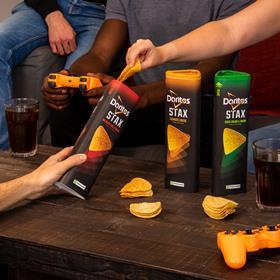 5. Multipack sales have rocketed during the pandemic
As families stay at home, multipack sales have been the snack pack format of choice for many. "Within the savoury snacking category, we are seeing unprecedented growth of multipacks at +63% versus pre-Covid [Nielsen Data to 18.4.20, Symbols & Indies Small Multipacks Weekly Average Sales Pre vs Post Lockdown] as consumers look to cater for a series of lunchtime & snacking occasions," says Will Kerr, head of impulse category at PepsiCo. "We are seeing more families enter the [convenience] channel through the top up mission, which presents retailers with an exciting opportunity to adapt the range in store into new areas. Our best-selling multipacks that we recommend you stock are Walkers Variety 6pk & Quavers 6pk."
Pladis agrees that multipacks are currently a particularly strong pack format. "During uncertain times, shoppers tend to seek small, permissible treats," says vice president Scott Snell. "Not only do multipacks provide a greater degree of portion control, but they're also better suited to snacking occasions and mealtimes throughout the day.
"What's more, consumers are limiting their time out of home and, as a consequence, are reverting to larger, less frequent shops. Multipacks are the ideal format to see consumers through until their next shop."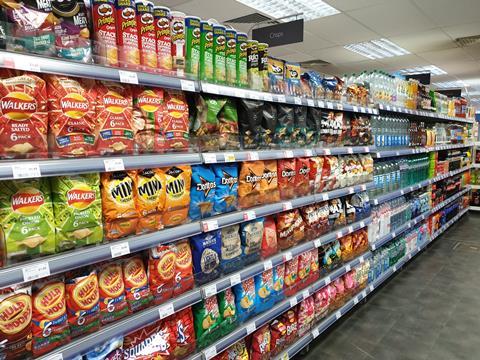 6. Promotions will become critical in getting consumers to part with their money
PMPs have long been a sales driver in convenience. Across the market, £1 PMP ranges have been growing in value at +12.1% versus non-PMP formats at +7.6% respectively (Nielsen Scantrack 25.01.20).
But with a recession looming, it is going to become even harder to get consumers spending. "Promotional mechanics and appropriate merchandising in convenience will play a key role in offering value to shoppers, serving both insulated and constrained spenders," says Collins. "Retailers and manufacturers should use PMPs and promotional offers to create value and customers trust, utilising brand strength to heighten appeal & awareness, retaining the shopper loyalty that they have gained."
Snack manufacturer Calbee UK claims that large £1 pricemarked bags, such as its 80g Seabrooks bags, give shoppers another reason to purchase while in store. "Products must be accessible for customers at any given time, particularly in the current climate where shopping trips are often short and efficient," says commercial director Jon Wood. "Prominently displaying the £1 bags will provide consumers with a quick and easy purchase."
Promotions will help to retain snack consumers over the coming months, adds Anita. "Special offers will be important. Happy Shopper have 50p bags or two for £1 - people nearly always pick up two. They'll be looking out for in-store promotions."
Chris has already noticed a change in consumers' mindsets. "People are starting to become more price sensitive which we didn't see going into this. Before, they'd just pay and go, now people occasionally get to the till and question things, they're checking point of sale material. They're becoming more price driven than before." His latest £1 promotion is a runaway success. "We have a promo on Kettle chips at £1 a bag - you can't go wrong at that price, everybody's happy. They're flying out."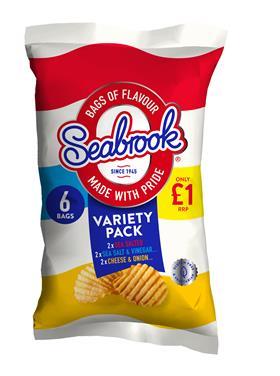 7. Premium lines are keeping the tills ringing
Despite many consumers being price conscious, premium snacks are seeing increased demand as people choose to splash out on foodie fayre to compensate for their inability to go out to cinemas and restaurants. Michael Ratheram, customer engagement manager at Epicurium says: "People aren't going out so it's more likely they will be buying more premium crisps and popcorn for consumption at home. We've seen those 'treat' brands perform particularly well, despite a higher price point."
Cotswold Fayre has been upping orders of high-end brands like Savoursmiths, which are capturing consumers' imagination with gastro-inspired flavours, such as wagyu beef with honey & mustard, bubbly & serrano chilli and truffle & rosemary. Hargreaves also notes that Corkers Olive Oil Crisps are "performing extremely well for us".
KP Snacks has invested heavily in Tyrells during lockdown, pouring £2m into an above the line campaign, which aired throughout March, April and May, reminding consumers of the premium nature of the brand.
Ratheram believes that increased demand for premium snacks won't be affected by pubs and cinemas reopening from 4 July. "Personally, I still feel the notion of indulgence will continue given how readily the country has already changed – certainly it'll take a while for cinemas and pubs to get back to anywhere considered normal. Catered snacks and concessions, although profitable, will be last to be brought back and there's a possibility of consumers needing to bring their own snacks. Of course on top of all of this, how confident will consumers actually being coming back in to places of mass gatherings?"
Anita has also seen a sales jump in premium lines. "We do Walkers Sensations and they've sold really well," she says.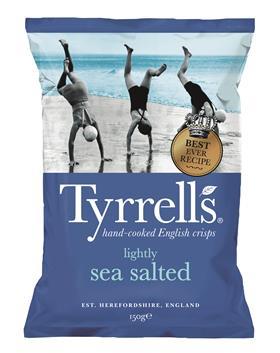 8. School closures have opened up an opportunity to sell more healthier kids' snacks
With only a handful of children currently attending school and the majority not due back until September, many parents are crying out for healthier snacks, according to Calbee UK. "Now more than ever parents are seeking healthy snacking alternatives, especially at a time where children are snacking at home more often than usual," says Wood. "Retailers should bear this in mind and look to provide a variety of healthy options for parents." He claims that they are becoming increasingly more savvy in their ability to weigh-up the health credentials of the products they buy their children. "Consumers are becoming more familiar with nutritionals and are starting to understand that some products aren't as healthy as they appear. This often triggers a strong emotional response, especially with children's snacks."
The firm has released a range of gluten-free Paw Patrol oven-baked pea snaps, which contain all green and amber GDAs, and are lower in calories, fat and saturates than standard potato crisps. Available in 6x15g multipacks and 19g single bags, the product will be available from Bidfood, Brakes, Sugro and Unitas shortly.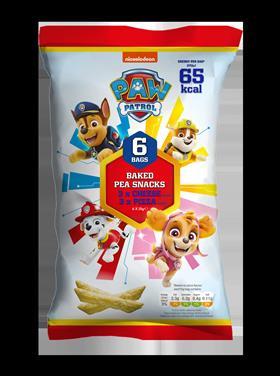 9. Restrictions on travel are stoking further interest in world flavours
With no holidays to look forward to, UK consumers are craving anything that reminds them of exotic locations. "People are missing their travels and are increasingly keen to try and enjoy international flavours from the comfort of their home," says Surya Foods managing director Harry Dulai. "Some Brits are travelling the world, from their homes, through food and drink. As such we continue to forge ahead with lots of exciting NPD in this area." Surya's Thai Dragon range launched earlier this year with Sweet Chilli Prawn Crackers, Thai Cracker Mix and Prawn Crackers.
Pladis has also added to the world foods flavour mix with a Mexican makeover for its £68.4m Jacob's Mini Cheddars brand. Flavours include: lime & chilli, nacho cheese & jalapeno and chipotle chicken wings (rrp £1.89).
ADVERTISEMENT