McVitie's brand owner Pladis reveals key insights from its Annual Biscuit Review 2019 and explains how coronavirus is impacting biscuit consumption.
1. Biscuits hit £2.7bn in 2019 but there's significant room for growth
The category boasts incredibly high household penetration of 99% and grew +2.5% in 2019, adding £66m to total value sales (Kantar Worldpanel - 52 we 29th Dec 2019).
Despite this, Pladis claims that there is untapped potential. Vice president of customer at Pladis UK & Ireland Scott Snell says that the findings in the report will enable retailers to "unlock the huge £264m opportunity that remains to be seized over the next couple of years".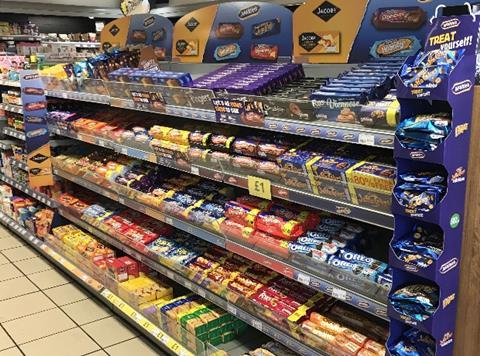 2. Growth of Healthier Biscuits has slowed
Healthier Biscuits remained the largest sector within Sweet Biscuits at £569m, but growth has slowed from +4.5% in 2018 to +1.3% in 2019 (Kantar Worldpanel - 52 we 29th Dec 2019) as consumers opted for more 'treaty' products.
Over a third of snack buyers (39%) look for healthy products all or most of the time when choosing a snack (Mintel). However, six of the top ten brands within the sub-category were in decline (Kantar). Nakd Bars and Cadbury Brunch Bar were the only major brands to do well, states Pladis.
Healthier Biscuits are the most likely to be eaten 'on the move', with 19% of servings being munched out and about (Kantar Usage panel - 52 we 29th Dec 2019).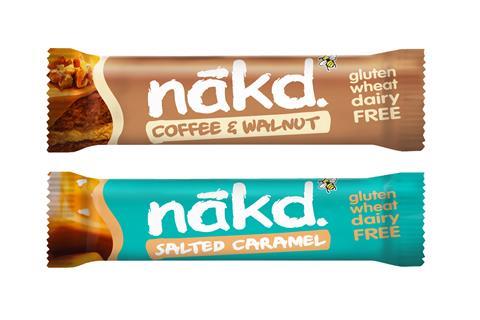 3. Indulgence is driving Sweet Biscuit sales
Classic Biscuit sectors like Everyday Treats, Chocolate Biscuit Bars and Everyday Biscuits all returned to growth in 2019, following a more typical British summer and a volatile political climate. "It's at these times of uncertainty that we see shoppers reaching for small, permissible treats," says Snell.
Within Chocolate Biscuit Bars, the brand leader, KitKat, had a very strong 2019 with growth of +5.7%, taking its market share to over 22% (Kantar). However, the standout performance was from Mars' Twix brand with +30.3% growth (Kantar).
Pladis has a 29% market share of Everyday Biscuits, and delivered growth of +7.1% (Kantar). This was driven by a combination of growth from core brands like Digestives and Hobnobs, as well as NPD, with the new Digestive Twists launched in 2019.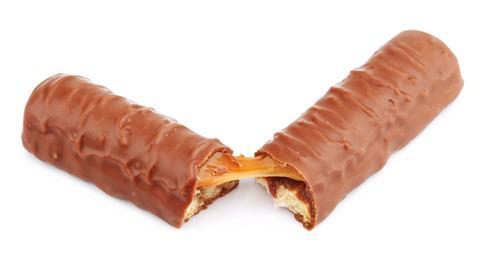 4. Savoury Biscuits saw growth more than double
The sub-category has gone from strength to strength, from +2% in 2018 to +4.8% in 2019 and now stands at £501m (Kantar).
Ricecakes became the largest sector in the category due to growth of almost +10%, whilst Pladis claims Crispbreads had a tough year. Ricecakes' growth was driven by brands such as Kallo and Snack-a-Jacks, while Ritz Crackers were up 17.7% in 2019 (Kantar).
Just under a third (30%) of Savoury Biscuits are eaten at the weekend (Kantar Usage Panel).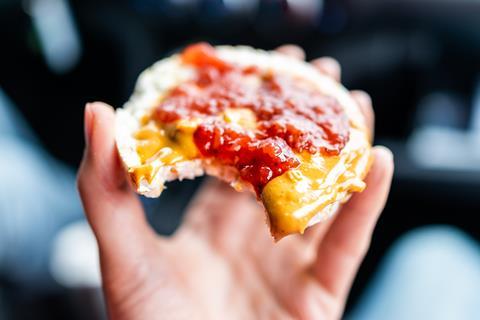 5. In convenience, 80% of biscuit sales come from only 8% of products so retailers must focus on bestsellers.
Convenience Bestsellers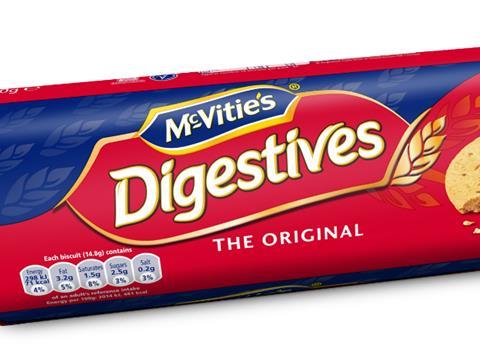 1 McVitie's Milk Chocolate Digestives
2 McVitie's Milk Chocolate Hobnobs
3 McVitie's Plain Digestives
4 McVitie's Jaffa Cakes
5 McVitie's Rich Tea
6 McVitie's Dark Chocolate Digestives
7 KitKat 2 Finger 5 Pack
8 Private label Jaffa Cakes
9 Tunnock's Milk Chocolate Teacakes
10 Tunnock's Caramel Wafers
Source: IRI Info Scan - 52 we November 2019
6. Tapping into a younger audience holds the key to growth
A whopping 65% of biscuits are consumed with a hot drink (Kantar Usage Panel). However, there is an opportunity to attract younger consumers by going "beyond the dunking market" and developing new biscuit rituals and synergies, says Snell. "Younger shoppers are looking for new products and product twists are a key future growth driver," he adds.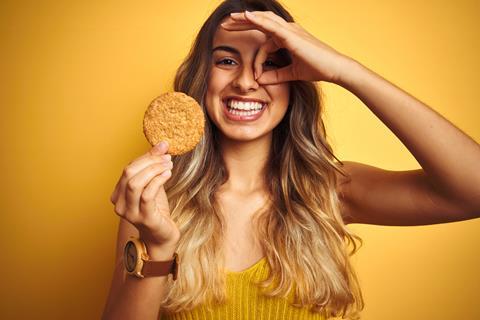 7. Lockdown has seen a shift in shopper habits as people revert back to familiarity
A number of sub-categories have surged in recent months, claims Snell. "We've seen a return to favourites," says Snell. "Every day biscuits are up 39%, while the removal of lunchbox restrictions has seen chocolate biscuit bars up 23%. This has also led people to look for bread alternatives, such as cream crackers, which are up 44% [Kantar 12we 19 May 2020, Nielsen 12we 23 May 2020]."
Biscuits are an affordable every day treat in times of uncertainty and confidence, notes Pladis. The review shows that 20% of snack buyers eat snacks to cheer themselves up and 19% eat snacks to relax/de-stress (Kantar Usage Panel).