Earlier this month, Steve Bassett became the latest retailer to embrace the Simply Fresh supplied by Sainsbury's model, switching one of his Londis stores over to the new format.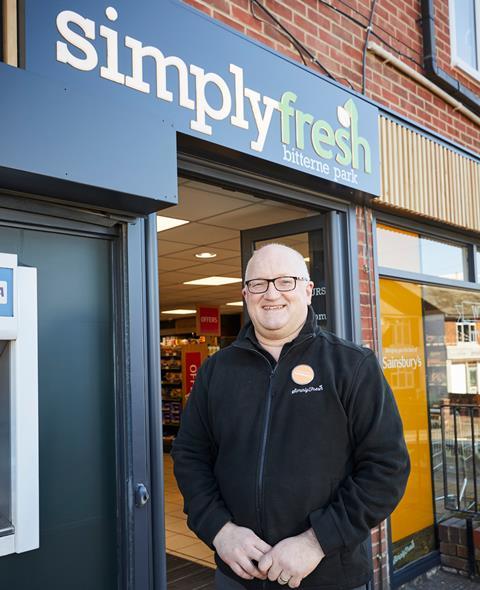 Having made the changes to Simply Fresh at his Bitterne Park store in Southampton less than three weeks ago, Steve is already impressed with the growth in sales and customer feedback he's received.
Store changes
On the changes to the Bitterne Park store, Steve Bassett said: "Once we made the decision to join Simply Fresh the excitement ran all the way through the team and has continued throughout the store development process leading to rave reviews from our regular and new customers.
Customer feedback
He says that customer feedback has already been extremely positive. "Customers have told me they love the look and feel and even though I'd always admired Simply Fresh stores from afar, seeing your own store undergo this kind of transformation has been truly invigorating. When you partner all of that with a massive range from Sainsbury's, immediately delivering exceptional results, I believe it absolutely validates the decision to join."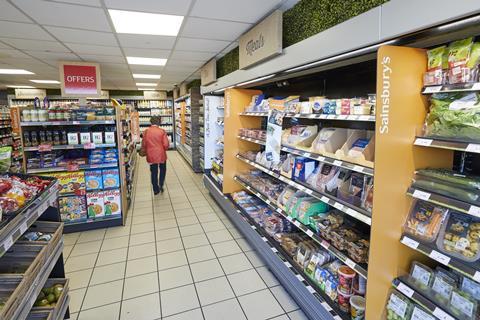 Sales growth
Of course, customer positivity is one thing, sales figures are another. "We saw first week YOY growth of over 29% and the weekend before Valentines as much as 70%, importantly for me with a much-increased participation in fresh and chilled lines."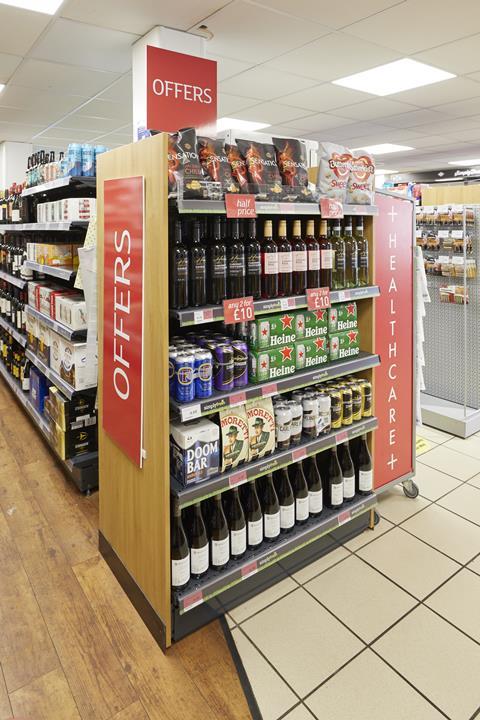 Steve outlines where the growth is coming from. "My regulars are buying items they never thought would be available in their local store and my objective of changing the customer mission is already taking shape. A much improved, enticing store has certainly attracted new customers and the partnership with Simply Fresh and Sainsbury's is already retaining them. My customers have told me I made the right decision and the tills back that up."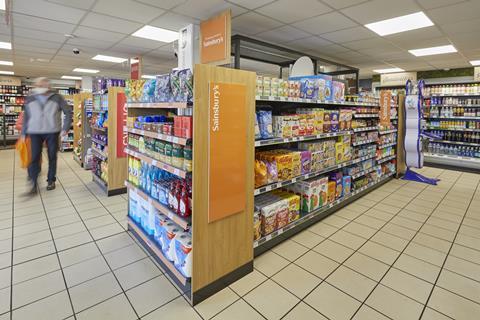 Speaking to ConvenienceStore.co.uk when the switch was first revealed, Steve said the Sainsbury's brand was a key driver in the decision. "People love brands, particularly ones with as much widespread recognition as Sainsbury's. There's a level of trust there.
"With this deal, I get to choose my own range and pricing, and have the Sainsbury's brand for customers."
The Simply Fresh/Sainsbury's model was unveiled in early 2020 and following a successful trial, it has been rolled out further with the group actively seeking out top retailers to join the ranks.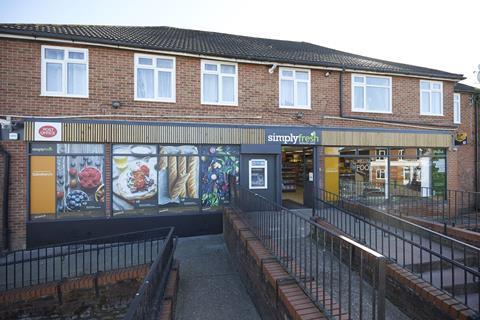 Chief executive of Simply Fresh and Simply Local Tim Chalk explained how the entire team worked together to make the change work. "At Simply Fresh Bitterne Park, customers now have a transformed local store that delivers them a better range, better value and a better shopping experience. Steve and his excellent team were fully involved every step of the way and we are all very proud to bring this store, in close partnership with Sainsbury's, to this community. The feedback from customers has been overwhelmingly positive. You can see the confidence they have in the Sainsbury's brand and fresh products, and this in turn is encouraging bigger basket spend. It's a strong platform for future growth."

Aidan Fortune is editor of ConvenienceStore.co.uk