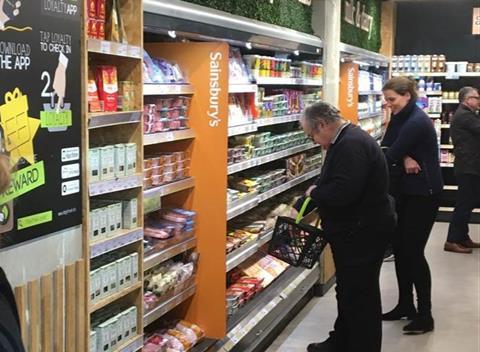 Simply Fresh has set out its acquisition goals for new retailers as part of the extension of the Sainsbury's supply deal.
The Sainsbury's trial which started in January 2020 at its Willesden store in London was well-received by the retailer and customers, leading to an extension at the group's Kenilworth store.
New COO Michael O'Loughlin explained to ConvenienceStore.co.uk that now the Sainsbury's trial is over, the partnership will be expanded upon, with Simply Fresh targeting retailers to join the group as a Sainsbury's supplied store.
"The trial is complete and we've started to recruit retailers in September, something I'm leading the charge on," he said. "I've already recruited five retailers who will go live in Spring as a Simply Fresh Sainsbury's supplied store. We're in an onboarding stage and in discussions with numerous retailers who all have varying notice periods to their current group."
He adds that these retailers will be new to the group and talks with existing Simply Fresh retailers about switching their supply to Sainsbury's are ongoing.
"The current supply chain for the current 85 Simply Fresh stores continues to sit with Costcutter and we will work together in consulting our retailers to establish the correct course of action. We're focusing on new relationships as part of our recruitment phase but some of our existing operators have expressed interest in the Sainsbury's offering. For the new Simply Fresh stores switching to Sainsbury's, this is planned for around March/April, the existing ones will probably be a bit later."
He said that this new partnership will provide the best of both worlds for Simply Fresh retailers. "This supply chain model plugs Simply Fresh directly into Sainsbury's, they get all of the clever stuff, improves range and levels the playing field against the multiples whilst championing their independence."
Read our in-depth interview with Simply Fresh COO Michael O'Loughlin here.