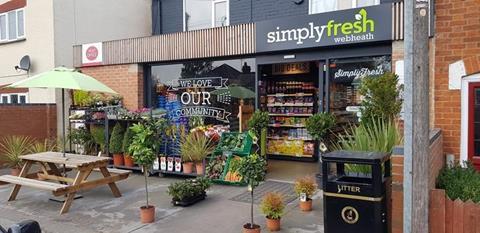 Costcutter Supermarkets Group and Simply Fresh have announced a continuation of their partnership with a new rolling supply contract, which will run for a minimum of two years.
The new agreement continues the existing partnership between the two groups, which began in 2009, and will "support Simply Fresh as it accelerates plans to help develop its existing retailers and attract new, aspiring retailers into the group".
To further support the partnership, the Costcutter team will also expand the day to day support and management that it currently provides directly to Simply Fresh retailers.
Managing director at Bestway Wholesale Dawood Pervez said: "The continuation of this partnership is great news for all parties, especially Simply Fresh retailers who will continue to benefit from the expertise of both brands to help them meet the needs and expectations of today's modern convenience shoppers."
Retail director at Costcutter Supermarkets Group Mike Hollis said: "Simply Fresh retailers really value the underlying offer and support that we provide them, including our extensive range and access to the Co-op Own brand. Furthermore, our Shopper First business growth programme combined with our partnership approach, provides independent retailers with both the tools and flexibility to thrive in their local market."
Chief executive of Simply Fresh Tim Chalk added: "Over the years our retailers have built an incredibly loyal customer base and we want to ensure they are able to continue to grow. We have always adopted a right fit model for our new and existing store selection and it is clear that having both Costcutter and Sainsbury's supply allows us to offer unique flexibility."
Simply Fresh recently unveiled its latest Sainsbury's supplied store in Bitterne Park, Southampton. Retailer Steve Bassett reported sales growth in the opening days of the rebrand.