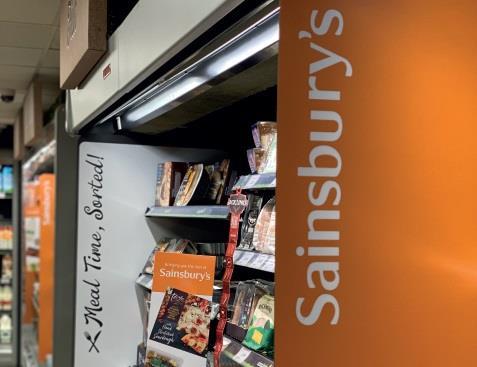 Sainsbury's is to close its entire wholesale division, exiting the independent retail channel and ending its partnership with Simply Fresh.
In a statement, Simply Fresh said it has been informed by Sainsbury's that they have taken the "unilateral decision to close down their entire wholesale business in the UK across all channels and as a result of this decision, Simply Fresh no longer has an ongoing agreement with Sainsbury's to supply their products to Simply Fresh and Simply Local stores."
The statement went on to say that "Simply Fresh is firmly committed to our current and future retailers and over the past 18 months has built one of the most comprehensive retail offers for the independent convenience sector, including a sophisticated EPoS & IT infrastructure and purpose-built model for multi-site operators. Simply Fresh has quickly begun positive talks with several potential wholesale supply partners to drive future growth."
Simply Fresh and Simply Local retailers supplied by Costcutter Supermarkets Group remain unaffected by the Sainsbury's decision.
The partnership between Sainsbury's and Simply Fresh was first trialled in January 2020 at Old Oak Lane store in Willesden, London. Since then it attracted top retailers including Harj Dhasee and Steve Bassett who announced they were switching to the new model.
A Sainsbury's spokesperson said: "As part of our plan to put food back at the heart of Sainsbury's, we are simplifying our business so we can focus on what matters most to our customers – lower prices, exciting new products and convenient ways to shop.
"To deliver our plan we must prioritise what we do. We have just started talking to our retail partners and colleagues about what this means for the future of wholesale and it will be a gradual process. We know these conversations may cause uncertainty for our partners and colleagues and we are committing to supporting them."
The retailer also confirmed that it will continue to supply the Simply Fresh supplied by Sainsbury's stores for another 12 months.