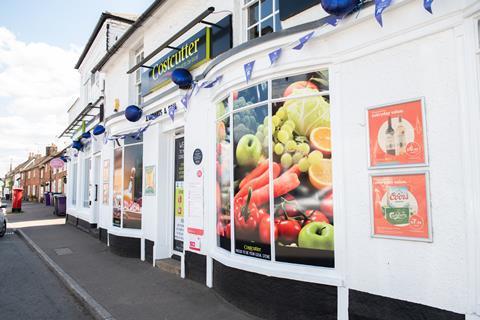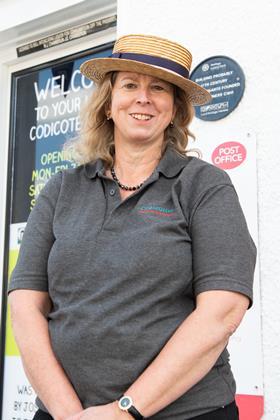 Josie Chamberlin celebrated her store's 181st birthday with a cash injection, which has drastically improved its fresh offering, created a more logical flow, and made the store feel more spacious. "We wanted to revamp it last year for our 180th birthday but we had to delay things because of Covid-19," says the owner of 1640sq ft Costcutter Codicote in Hertfordshire. "Then the plans have been kicked around for a considerable amount of time because we wanted to get it right. The building is in a conservation area, so you have to be careful what you do."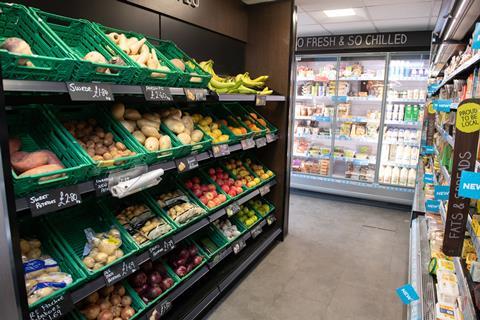 A renewed focus on fresh and chilled was at the heart of the refit. "We wanted to improve our offering of fruit and veg and our range of chilled products," explains Josie. "We're lucky enough that we have a market stall deliver fruit and almost every day, so that allows for greater freshness.
"I haven't had the final bill yet, but it will be around £40,000-£50,000. Most of cost went on chillers, we've added 6.1m of refrigeration."
The plan is to attract more destination shoppers by providing meal solutions for each day part. "We created a space with ready meals and an increased range of meat and fish products," says Josie. "The Co-op range of fish is huge - there's cod, haddock, mackerel, seabass.
"Before, we had 5m of chiller for ready meals and milk, so you'd order a couple of things and have to put them behind each other. Now we're not as restricted and as a consumer you can buy meals for the entire day. You don't have to go to a multiple, especially at the moment you don't want to be driving with petrol as high as it is. Our intention was that consumers can fill the basket."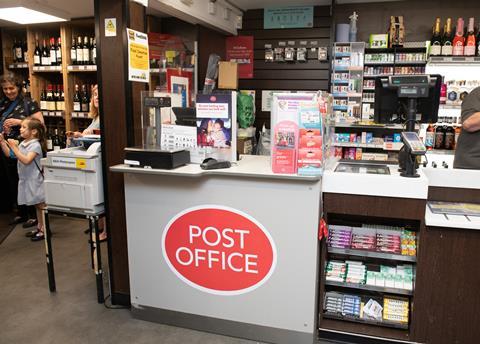 She made space for refrigeration by cutting down the post office area. "The post office wasn't doing as well as I wanted it to," she concedes. "We had two counters, newspapers and greetings cards were declining and so we redid the area and reduced those categories considerably and created space for more fridges with doors."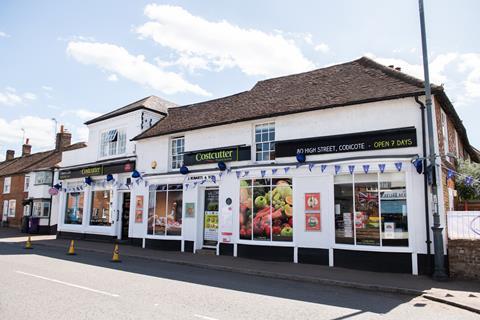 Josie changed the feel and flow of the store, by closing one of its two doors. "We closed up the middle door and opened up the door on the left [as you face the store] to create a feeling of more space," she explains. "When you stand at the window you can see right into the fruit and veg." She also took the decision to move impulse lines, such as soft drinks and pies, to the back of store.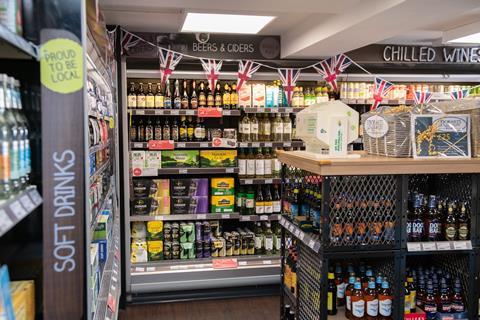 The store prides itself on its extensive alcohol range, which now includes over 250 wines. "We're really good at wines," beams Josie. "We have increased the wine area and we have a more successful tasting area than we had before - a modular beer fixture that can be dropped down to create a space for wine tasting."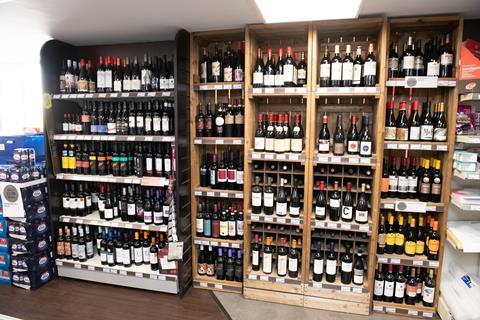 The store has a wine club whereby if members come to six tastings they get a free bottle of wine. "Before [the refit] we did it, but it was tricky as we had to clear an area and block the store off a little bit for our general sales, whereas this [new kit] creates a better area," says Josie. "I've done lots of wine courses over the years. If you do a tasting it gives them the opportunity to taste a premium bottle. Our bottles start at £4.99 and go up to £40."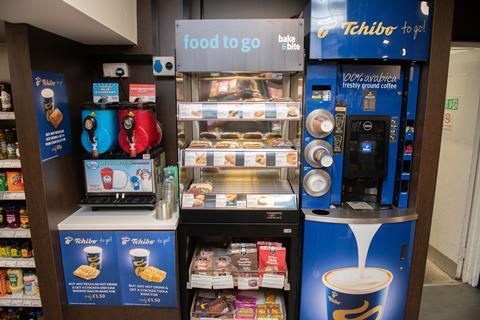 The new food to go zone sandwiches a Bake & Bite cabinet between a bean to cup Tchibo coffee machine and a Snow Shock slush machine. The store boosts sales with offers combining the products, such as a bake and a hot drink for £1.50.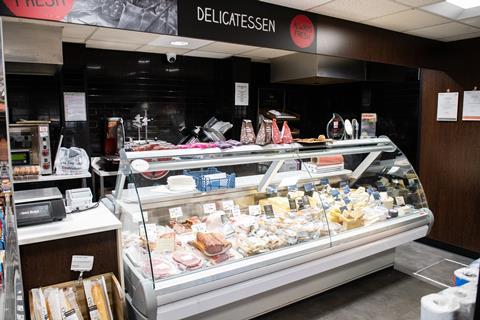 The impressive delicatessen offers a wide range of cheeses, charcuterie, and locally sourced products including local sausages and pies.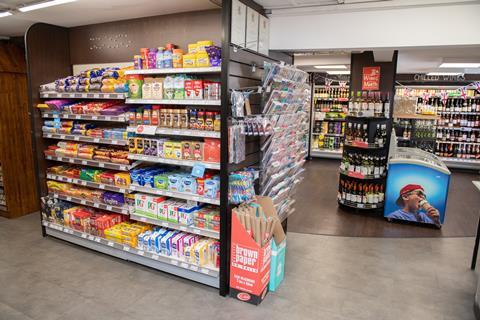 The grocery section has been halved to make way for other categories. "We have six or seven metres of grocery, it was 12m before,"says Josie. "My only concern is that we've possibly reduced grocery too much, but there were a lot of products that we didn't need - two types of custard for example."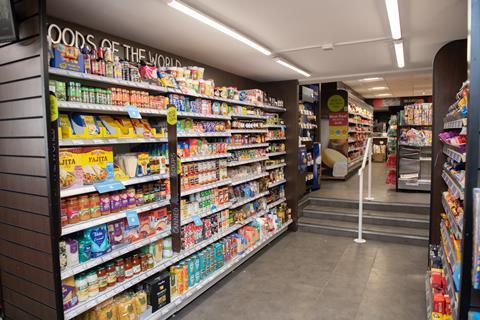 She has also updated the tills and back office system. "It was too slow before, we needed a faster computer, and we've changed the pin pad to accept £100," she says.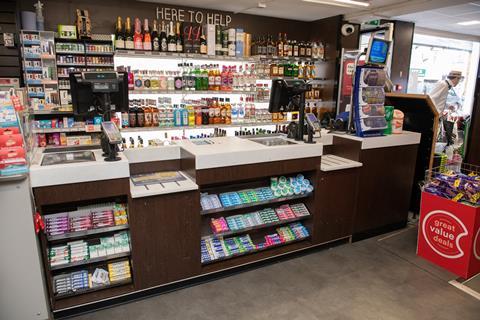 Her next plan is to increase customer engagement. "What we want to do next is to get a screen in store which gives information about the wine," she says. "I know some wine companies will provide the technical information and pairing examples. So I'm looking for an area to put a tablet. It's getting the support and the supplier to help you do that."
She's also contemplating adding more drinks machines to her offer. "I went on an ACS study tour in Scotland, so now I'm looking at F'real, and I'm now thinking where shall we have that? Also, I've seen a freestanding Coke and Fanta syrups self service unit. The margins are really good."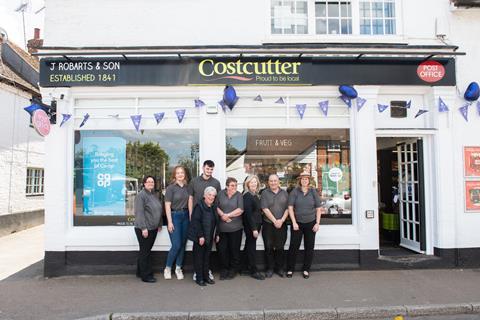 The store showed off its new look with a special ribbon cutting ceremony attended by 80s popstar Kim Wilde (below left) at the end of May.
Josie says that customers are full of praise for the refit. She claims that "all these things take time to bed in," but that the store has already seen an increase in basket spend. She is confident that the revamp will encourage customers to use her store for more occasions going forward.
CLICK PHOTO BELOW FOR MORE PICS