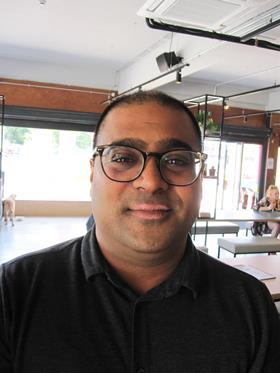 Stretford Foodhall is the latest venture from Mital Morar (left), who is enjoying huge success with Ancoats General Store in Manchester city centre. The foodhall is located in a former Argos store in a shopping mall in the relatively unfashionable district of Stretford, with the Manchester United football ground just about visible in the distance. The unashamedly premium offer for local people combines a modern c-store with a large social space providing street food-inspired cuisine, artisan coffee and craft beer on tap.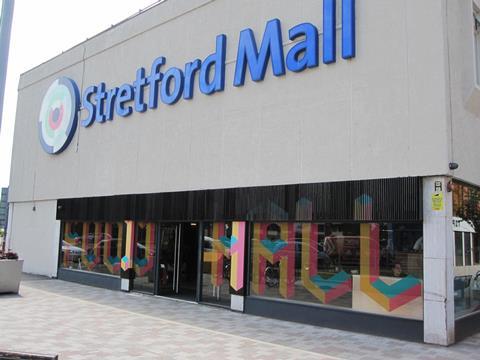 Social spaces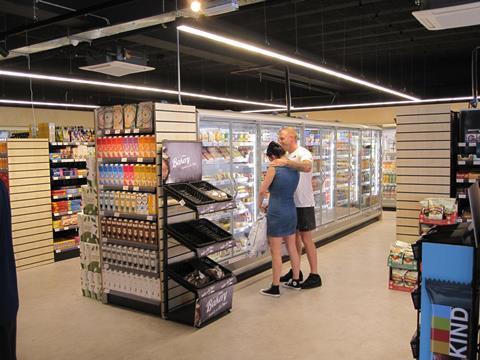 The 6,000sq ft unit has been split into a 2,000sq ft c-store and a 3,000sq ft coffee shop/bar/restaurant space, with the remaining 1,000sq ft for storage.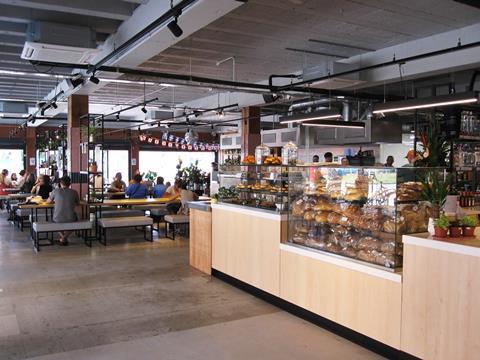 Customer comfort is a prime concern, with wide aisles in the shop and a relaxed social space, including free Wi-Fi.
A local florist now runs her business from the unit, and helps to decorate the public space with greenery.
Three kitchen stations have been set up to provide customers with food options throughout the day and into the evening.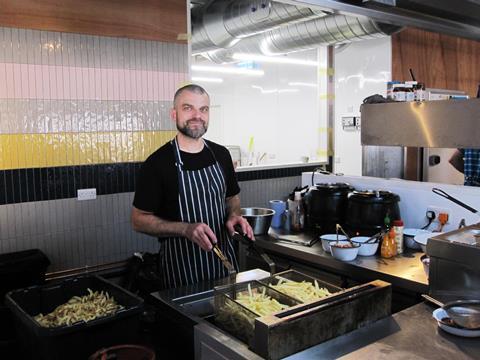 The focus is on tasty, authentic and unusual street food, as provided by this French-Canadian poutine chef. Vendors generally have businesses in the area and work from the foodhall on a short-term tenancy.
The right range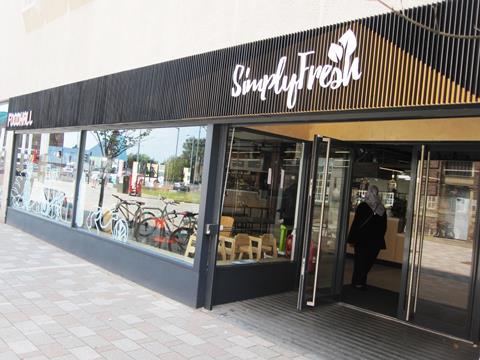 Stretford Foodhall is a member of the Simply Fresh symbol group, which helped Mital secure the site and devised this new-look fascia for the side entrance.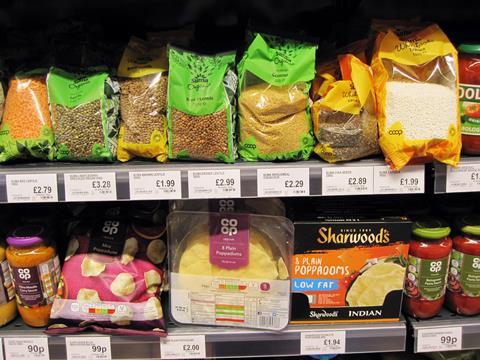 The range is a curated selection of brands and Co-op own-brands alongside a huge array of premium, organic and vegan alternatives.
"People still need stuff, you just need to give it to them in the way that they want it today," says Mital. "Stretford has been starved of a premium offering, and customers have thanked me for opening this here."
The local vibe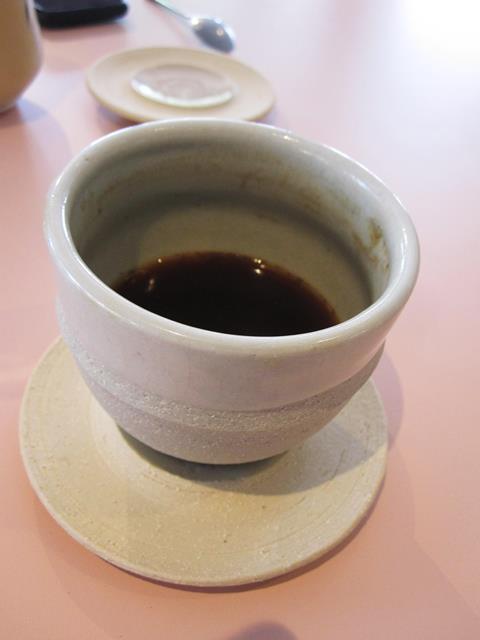 The café specialises in locally-roasted coffee, and even the cups are sourced from a local potter.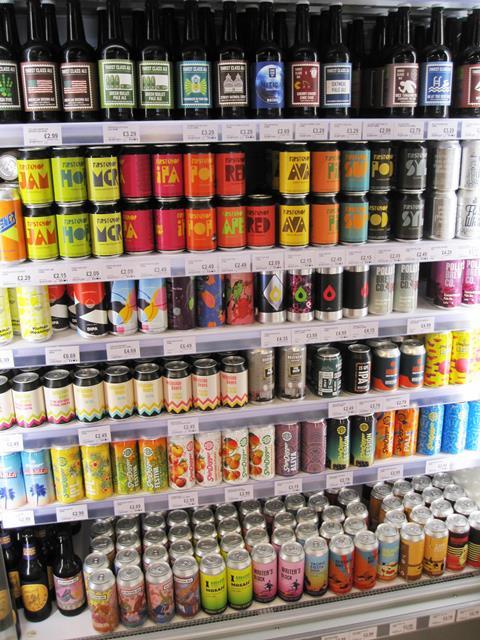 The bar area also focuses on local craft lines for its draught beer offering.
A huge range of craft beer is given more space than standard lines in the shop – and comfortably outsells the mainstream brands.
The next feature to be added will be a permanent DJ station, which will play tunes for customers on Friday and Saturday evenings.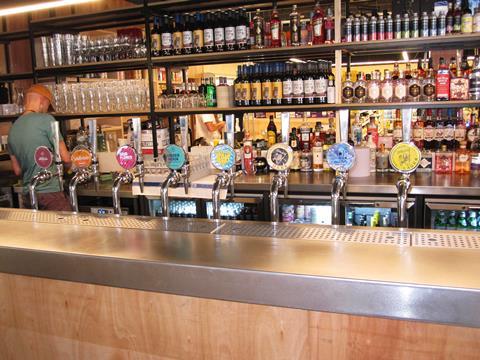 The bar and the shop under the same roof means Mital can cater for every eventuality. "I want to create a vibe for eating and drinking, especially 6pm to 10pm," he says. "I want people to be asking: 'Shall we stay for another? Shall we have lunch here? Or just grab something to go?'"
Modern thinking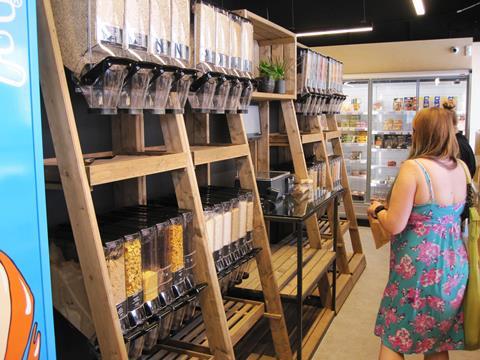 Refillables, where shoppers can bring their own reusable containers or fill up a paper bag in store, have already proven to be a great success. Products include lentils, nuts, cereals and detergents.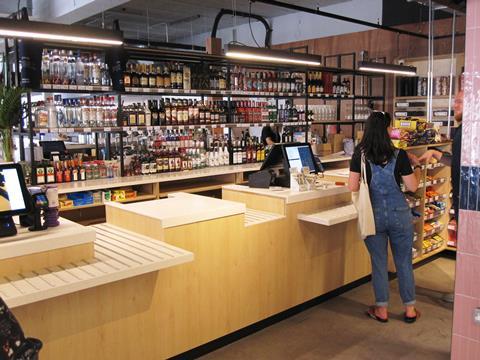 The customer checkout echoes the premium bar feel of the social space. Tobacco is stocked in drawers at the counter, but sales are "minimal".
The store does not sell news, nor does it have a bill payment point or a Lottery terminal.
"Why would people come here for things that they can do online?" asks Mital. "We are still a one-stop shop, but the 'stop' is different now. People want an experience, they want to be wowed."