Having witnessed their retailer parents working long hours in convenience stores, many would run in the opposite direction. But Amit Puntambekar, Jason Sichel (pictured) and Faraz Iqbal have all opted to take on the family business. C-Store quizzes them on what made them choose convenience retail as a career, the changes they have made since being in charge, and their plans for the future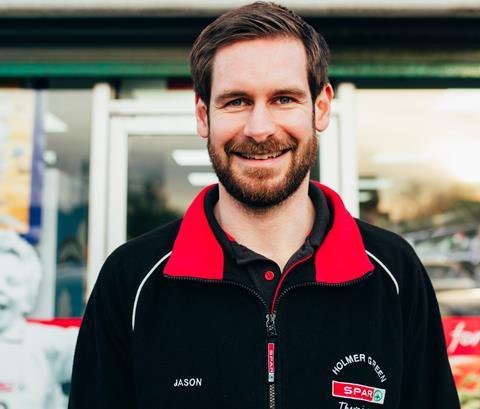 Jason Sichel, Spar Holmer Green, Buckinghamshire
This 29-year-old has worked hard to make his mark on Spar Holmer Green. He tells C-Store how he's got to where he is and his hopes for the future
It takes a minute for the penny to drop that when Jason Sichel refers to his work colleague Peter, he's actually talking about his dad. But Jason is very matter of fact. "He's Peter here and at home he's Dad," he explains. "I got a lot of stick before, so now I make a clear definition."
He may only be 29, but Jason racked up plenty of work experience before deciding to go into retail. "I was 15 when Peter bought the store and I was the Saturday morning milk boy, filling up the fridge from 8 til 12," he says. "As I went through college I picked up more evening shifts and I'd help out at our old Aylesbury store (now sold)."
But on leaving school, Jason was keen to try out office work and joined a temping agency. A letter-stuffing job led to a position at Hyundai Motors, followed by a scanning operation role at Johnson & Johnson. He returned to Hyundai when another job came up, but felt that he had hit a ceiling. "I was very happy, but it was static – managers had been there 20 years. Where do I go from here if I want to progress?" After a stint working in a bank, he resented the two-hour commute and found himself questioning what to do next.
His father suggested he come back to the shop. "He had offered me a manager position several times before, but I turned it down because I didn't want to be Daddy's Boy."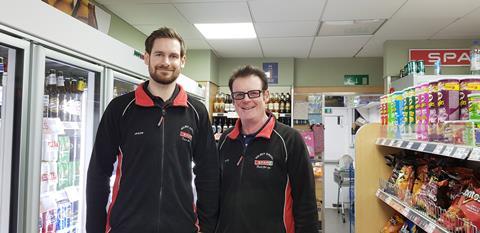 Despite this, at the age of 25, he decided the time was right to give it a shot. "Peter had two managers at the time and the plan was I could learn alongside them," explains Jason. "I thought it would be really easy to take on the shop that way."
But one of the store's managers left shortly after Jason joined and so he was thrown in at the deep end. "It was a steep learning curve, learning on the fly."
Four years in and he's a lot more confident, taking on the running of the store so that his father can take a back seat. "We decided I'd run everything in the shop and Peter would look after paperwork and payroll."
The biggest asset Jason has brought to the store is undoubtedly his people skills. "I manage the shop in a very different way to Peter," he says. "He worked in high end sales – if you made a mistake, you got yelled at. The generation before me, that's the way they learnt. So if you do something wrong [when Peter is around], you're not going to be comfortable when he's dealing with it."
Overhearing his son, Peter – who has come in especially to cover for Jason – pipes up: "I terrify the buggers! I'm a benevolent dictator!"
However, Jason was adamant that this was an area he would change. "I don't want staff to be scared of me, I don't think my staff have ever heard me yell," he says. "I advise my staff and help them out as much as I can. For example, a younger member of staff kept forgetting his knife for unboxing deliveries. I had a conversation with him and suggested getting a lanyard. He's not forgotten it since.
"I've also gone to the bank with staff when they have run into financial issues to help them understand it. I like to tell staff 'If you've got a problem, come to me'. It's a lot of responsibility, but it's a nice feeling."
That's not to say there aren't professional boundaries. "I discourage staff from friending me on Facebook," he says. "Because I'm their age, they see me as a friend more, but you have to make that disconnect."
He works closely with manager Debbie, who has managed the store since before he started. "I had to earn her trust and respect that I'm not just here because of my dad. We have a good working relationship and we do bounce off each other. But there is an understanding that the buck stops with me."
Jason claims that his friendly approach has had a positive impact on staff turnover, despite the fact he actively encourages them to reach their career goals even if they go beyond the walls of the store. "I explain to staff that what we're teaching here can only be good for you. It can only spiral upwards," he says. "I love seeing members of staff going on to do what they aspire to, for example one of our workers, Chris, joined the RAF.
"Our staff turnover isn't high at all, though. We once sent a uni student their P45 and he was like 'Hang on! I want to come back and work for you!'," grins Jason.
Despite their differing management styles, Jason is hugely grateful to his dad for convincing him to carve out a career in convenience retail. "I really appreciate what it did for me in terms of responsibility," he says.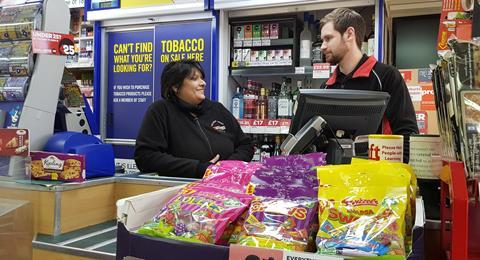 He claims that working alongside one another has enabled the pair to remain close. "Working with my dad has always been a real basis for our relationship. Peter has a heart of gold and when the chips are down he'd help you out. It's nice having something like this to talk about with him – making plans for the shop, coming up with ideas and implementing them. I know a lot of people find it difficult working with my dad, but I love it. It's been the making of me working with him, he's such a professional and taught me an awful lot."
Jason explains that when his father first bought the store, the idea was to boost footfall to the village and support all the local businesses in the parade, including the pharmacy which his mother ran at the time.
The notion of working with local businesses rather than viewing them as competition is one that Jason has very much taken to heart. "We don't just want this shop working well, we want the whole parade to succeed," he says.
"People ask: "Why don't you do slushies? And I tell them it's because the kebab shop nextdoor does them."
He's also helping the neighbouring fish and chip shop with their lease. "They're the first to have a renewal," he notes. "It's a good relationship to have."
His generous behaviour has already reaped rewards. "In 2018, on one of the hottest days of the year and an hour before England played in the World Cup, the power tripped and our freezers went down. I ran over to Harry in the kebab shop and said I needed help. We cleared all eight chest freezers in our stockroom [into Harry's].
"Meanwhile, Paul from the fish and chip shop gave Jason the details of a repairman. "I'd have lost £1,000-worth of stock if they hadn't helped out," Jason says.
Having spent the past four years learning the ropes and maintaining standards, Jason is now keen to take the next step. "I need to be let off the reins, that's what's next. At the moment, it's very much chasing my tail," he concedes. "From the moment I get here I'm working flat out to get the 'to do' list done."
However, he has put plans in place to free up his time. "I'm in the process of training up a new manager, Joe. He's going to learn how to do my orders. I'll manage Debbie and Joe and I can look at progressing the shop."
He wants to give the store a new lease of life over the coming months. "We're in talks with Spar about a refurb – a lick of paint and signage. A lot of customers come in and say we stock everything they need, but they would like wider aisles to browse."
He also wants to retrofit doors onto chillers and is looking into the possibility of electronic shelf-edge labelling.
"We get an average of 550 customers a day, but 600 is where I want it. The ultimate goal is £26,000 a week, but the most we've got now is £24,000. Our average turnover is £22,000. I'd like to get it to £23-24,000 consistently. That's when it'll get fun as we can take risks."