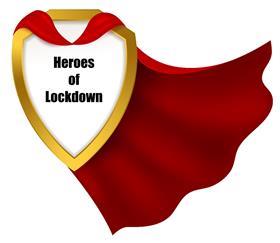 Ats your service
During lockdown 650sq ft Londis Harefield in Middlesex was taking an impressive £31 per sq foot, but it is people, not profit, that come first for warm-hearted Atul Sodha who stopped at nothing to keep his customers happy.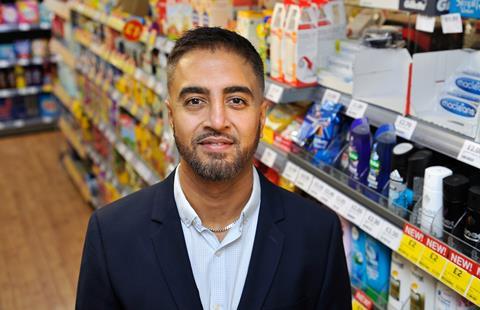 When C-Store speaks to Atul he is in his bedroom, where he spends most of his time when at home, having made a conscious decision to separate himself from his mother and brother who are shielding. He claims that much of the past 12 months has been spent weighing up situations and trying to take the right course of action. "There were a load of dilemmas about whether you're doing the right thing," he says.
While some retailers opted not to offer certain services during the first lockdown, Atul felt that continuing to operate MyHermes was crucial. "We had a massive amount of people sending stuff back through My Hermes and also people selling stuff online," he says. He claims that while others may see it as a bonus service, "to some people it's essential - they need the money".
In a further bid to help his customers, he set up a grocery delivery service, which involved painstakingly ensuring that every product was correctly labelled and creating a daily video showcasing the store's offer. His efforts quickly paid off, with orders rocketing. "One lady we helped while she was shielding, before, I'd never get to touch her grocery spend, but because we helped while she was shielding, she's asked me to donate on her behalf to the local foodbank and she shops with us too," he says. This not only strengthened Atul's bond with the customer, he explains, but also enabled him to forge a good relationship with the foodbank. "That connection would never happen with Tesco," he says. "That's what the overwhelming urge for me is to keep building on this, keep service levels up," he says. "It's not just about the commercial benefit here. We've been here since '89 - we're an integral part of their lives."
"It's not just about the commercial benefit here. We've been here since '89 - we're an integral part of their lives."
Another lady got in touch to request newspaper deliveries for her mother who had cancer and couldn't get out, but Atul initially declined her request because she was out of his catchment area and it would have meant he needed to hire someone to do the delivery. "Her mother was two miles away, so I couldn't ask the paper boy to go and I said: 'I don't feel comfortable charging you £5 a week for paper delivery'."
But he couldn't bear the thought of disappointing her. "I felt I'd let her down, so I rang her back". She explained that her Mum didn't watch TV or go online, so a newspaper was her lifeline. Atul agreed to help and he quickly found out that the service was in demand. "That kicked off a whole load of other people wanting papers delivered," he says. "It now pays the delivery person £80 a week to look after her horse! People are using their money in the shop and it's being spent locally." The lady's mother sadly died, but he says that when she came into the store to clear the bill, she heaped praise on Atul for the difference he had made.
His strong local bonds came in handy when the covid health and safety regulations came in. "We put screens up within three weeks of lockdown - it was made by a local customer who's a kitchen fitter. He made it at home and brought it in - it cost me £30!"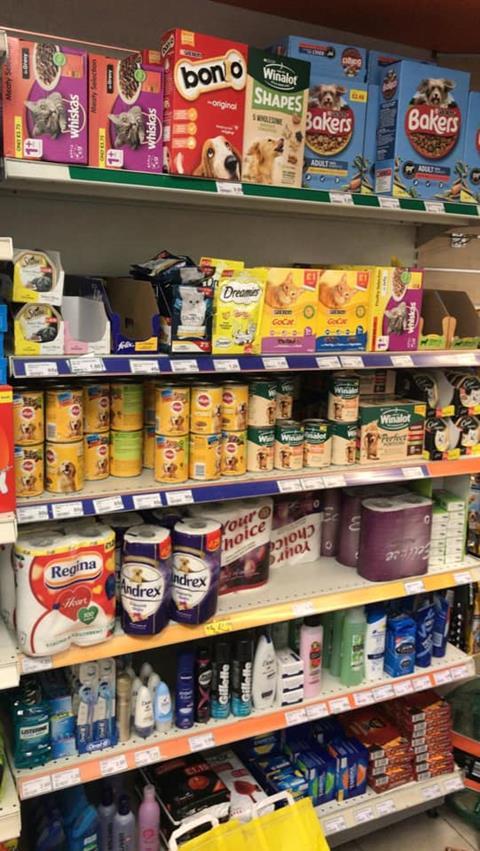 But while most customers were in awe of Atul's hard work and generosity, not everyone was convinced. He recalls "toilet paper-gate": "I had a bit of a backlash on toilet paper - at first we couldn't get hold of it, then someone managed to get hold of larger packs supposed to be going to a hotel." They were sold in store at £20 for 20 rolls, but rather than thanking the store for sourcing the scarce household essentials, some customers thought they were being overcharged. Amidst all the stress of trying to source stock, keep shelves full, and deliver to customers, Atul had content with the social media storm that was brewing. Members of the local community took to the area's local Facebook group to complain because the shop was charging £20 for toilet paper. "I wasn't aware how to deal with trolling, I wanted to reply to everyone," says Atul. "I wanted to say 'you've got it wrong, we've got stuff and we're getting it to people who need it'."
Thankfully, support was close at hand. "My local councillor came out and said: 'stop these ridiculous comments - he's shown you the equivalent value - can we stop this nonsense' and people finally saw sense."
Even with customers on side, running the business was tough and Atul frequently found himself pulled in all directions. "On one occasion," he says, "I had a flour van going to other retailers and the delivery guy was waiting for pay, I had five customers queuing at the door and another three or four who wanted papers delivered!"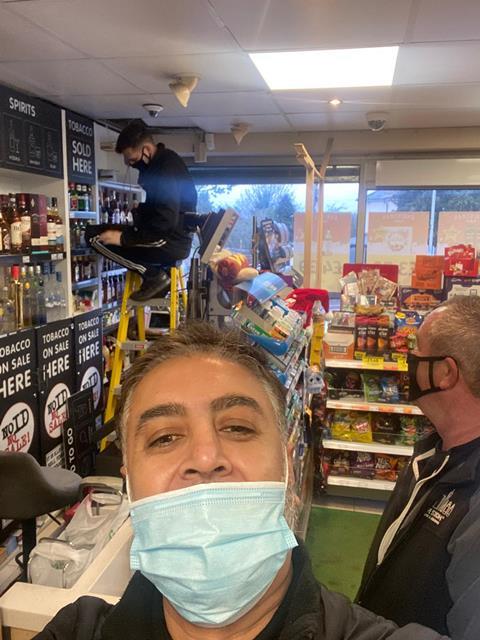 The hardest part of covid is staying focused, according to Atul. "I think keeping your head straight is the biggest challenge - thinking about why and what you're doing - your gut instincts will always guide you."
Referred to affectionately as Ats by his peers, Atul credits his retail family with helping him through this difficult period. "What's happened is it's brought me closer to the retailers," he says. "Speaking to Jai Singh [MJ's Local, Sheffield], Rav Garcha [Nisa stores in the West Midlands] and Chaz Chahal [Costcutter and Simply Fresh stores in Worcestershire and Herefordshire] have been therapy calls. In those early parts of the first lockdown - it was amazing how we all had similar thoughts going on in our head."
He also communicates regularly with Manchester retailer Mital Morar, London-based Kay Patel, Sandeep Bains in Surrey, Harj Dhasee in Gloucestershire, Amrit Pahal in the West Midlands, Steve Bassett in Southampton and Natalie Lightfoot in Scotland, who he calls "twin" because they often think alike. "It's a national network," he says proudly.
His kind nature and close retailer relations resulted in the biggest supplier-convenience retailer donation collaboration the industry has ever witnessed. Suntory Beverage and Food GB&I (SBF GB&I) approached Atul to organise a mass product donation of Ribena Sparkling via convenience retailers. He is characteristically modest about his role in the project. "Craig [Starling] from Suntory came to us," says Atul. "I just happened to send a message out to retailers and 50 came forward!" His message led to over 40 retailers donating £100,000 worth of Ribena Sparkling to local groups and charities of their choice. Atul's own donation was made to local sheltered housing. He remains hugely proud of what he and his peers have achieved. "The Ribena collaboration took place in Christmas week - we were able to uphold Xmas sales and donate. If you'd asked me to do that in the past, I'd say are you crazy!?"
It has been such a hit, that a second mass donation was organised involving more than 125 convenience retailers giving away £380,000 worth of Ribena Sparkling to local causes. Atul continues to work closely with the supplier and is busy planning their next project.
His continued commitment both to the retailing community and to his customers have stood him in good stead. "Our sales went up 100% in the first few months and we've maintained a 25-30% sales increased," he explains. "This is where we really show our worth to our community."
Despite everything else that has been going on, Atul has found the time to improve his offer. "I managed to implement an online portal through Snappy Shopper; I also invested in CCTV; I've increased storage space and I bought a chiller for fresh meat. If someone says 'when's a good time to do it?' - it's when you're back's against the wall!"
Atul is still overwhelmed by the myriad ways in which the pandemic has brought him closer to his community. "All of these little stories have been crazy!" he says. "The biggest learning is to stay humble and keep your head screwed on. You don't know what the person coming in the shop is thinking or what they're going through, just give them good service. Even if you think someone has acted out of hand, as long as they haven't been abusive, then forgive and move on. Kill them with love!"