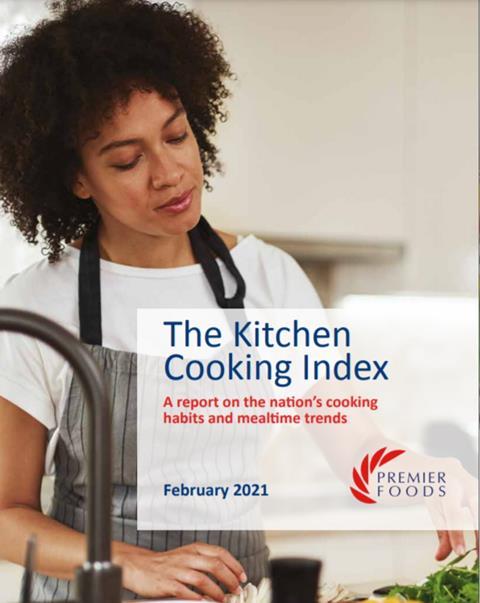 One in three households have added a dish to their weekly evening repertoires, according to Premier Foods' Kitchen Cooking Index 2021, which looks at how the pandemic has affected consumer cooking habits.
The report revealed that mealtimes have become even more important moments in the day and that most people (73%) have enjoyed cooking at home over the past 12 months.
It also listed the top 10 most popular evening dishes, with Italian food taking the top spot, followed by roast dinners and Indian.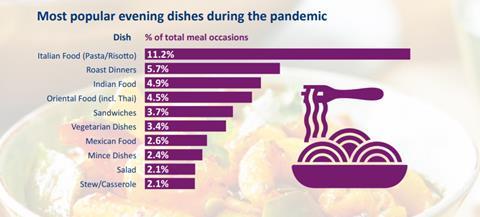 What's more, The Kitchen Cooking Index shed light on the fastest growing evening dishes, with fish & potatoes in first place, followed by vegetarian curry and chicken & mash.
Premier Foods chief executive Alex Whitehouse said: "Last year, I said that Britain had got cooking again, and this report shows how. It's not that we've turned into a nation of gourmets all of a sudden; more that we're spending, and enjoying, a little more time preparing meals together each week.
"It's great to see Britain reconnect with cooking again, spending more time in the kitchen to experiment with different flavours and create new, often healthier dishes, for ourselves and our loved ones.
"But perhaps more importantly, it seems we are really enjoying it. While the last year has been difficult for people across the country, for many, cooking and enjoying meals together has become a really important part of getting through it."
The company gained the insights by working with Kantar and YouGov to look at the nation as a whole. "We've taken into account thousands of research findings and insights and carried out new opinion polls to take the nation's temperature on food and cooking," said Whitehouse. "We have measured how people feel about cooking at home, their motivations and habits.
"This is the first report of its kind we've produced on Britain's cooking habits, and we're hoping to repeat it every year."