With home cooking and meals for tonight more of a priority for retailers due to shoppers not eating out as much as before, providing a range of sauces and condiments to go alongside your fresh offering is a great way to boost basket spend and build a reputation for stocking everything a customer needs for a meal at home. We take a look at some of the recent news in this category.
Real Good Ketchup
Starting with the old favourite, Real Good Ketchup has introduced a large version of its 100% natural, no added sugar Squeezy Tomato Ketchup. The 100% recyclable 685g bottle is targeting the family market and the regular ketchup user, offering better value and a healthier option. The ketchup contains no added sugar, 5.7g of natural sugar and 0.32g salt. It contains more than 75% less sugar and salt than regular ketchups and is also vegan friendly, all with an rrp of £2.99.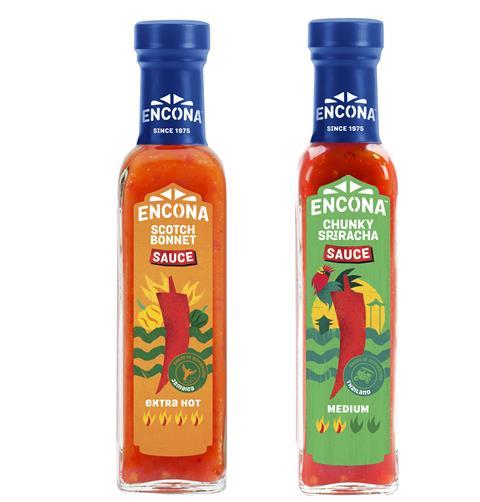 Encona
Encona hot pepper sauce has launched two new internationally-inspired flavours. Scotch bonnet is available in 220ml bottles, while chunky sriracha is supplied in 142ml and 220ml bottles. Rrps are £1.50 for 142ml bottles (price promo £1), and £1.55 for 220ml bottles. The new flavours are part of Encona's rebrand, with a new label design, encouraging consumers to be fearless in the kitchen, challenging themselves with a new strapline 'Own It. Encona It'.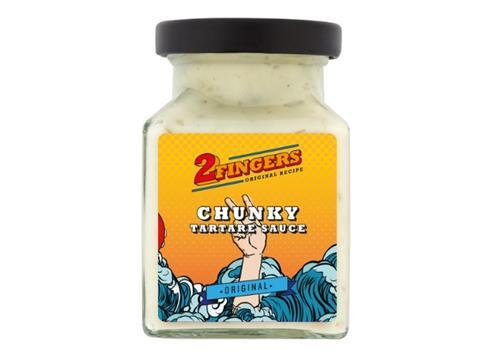 2 Fingers
2 Fingers has launched a range of chunky tartare sauces. 2 Fingers Chunky Tartare Sauce comes in four varieties: original, vegan, spicy Creole and fiery wasabi, made with fresh wasabi grown in the UK. They all have an rrp of £4.50.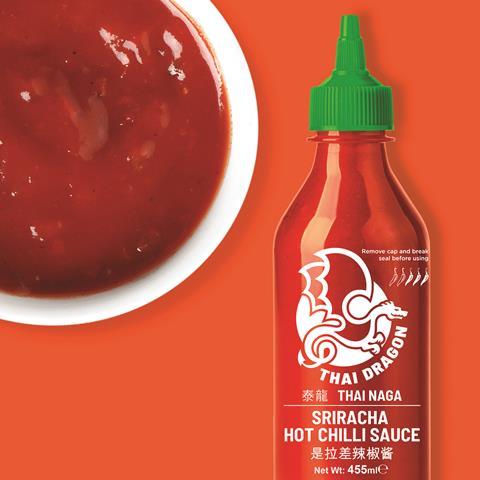 Surya Foods
Surya Foods is introducing a range of hot sauces and snacks under the Thai Dragon label. The products are: Thai Dragon sriracha hot chilli sauce original 455ml (rrp £3.10); Thai Dragon sriracha hot chilli sauce wasabi Flavour 200ml (£1.90); Thai Dragon black fire extra hot chilli sauce 455ml (£3.10); Thai Dragon sriracha chilli mayo sauce 200ml (vegan, rrp £1.90); and Thai Dragon sweet chilli sauce 455ml (£3.10).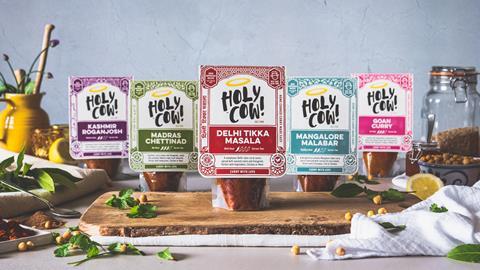 Holy Cow!
Holy Cow! has relaunched its range of curry sauces with plant-based recipes to make them suitable for vegans. The range includes Delhi tikka masala, Mangalore malabar, Madras chettinad, Mughlai korma, Kashmir rogan josh and Goan curry. The sauces contain no gluten, added sugar, artificial colours, flavours or preservatives.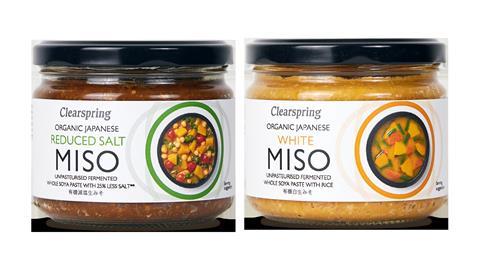 Clearspring Miso
Japanese and Organic Fine Foods specialist Clearspring has added two authentic new Organic Japanese Misos to its range. Clearspring Organic Japanese Unpasteurised Reduced Salt Miso and Clearspring Organic Japanese Unpasteurised White Miso are vailable in 270g jars, and are designed to be used to create a variety of dishes including soups, stews, casseroles, dressings or used as a seasoning or glaze.