With no time to plan their evening meals, and even less time to prep them, consumers are looking to c-stores for speedy solutions.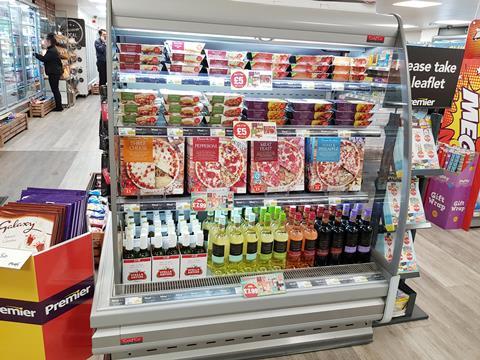 Whether customers call it dinner, tea or supper, there's one thing for sure: they haven't got a flipping clue what they'll be having to eat that evening.
Research for Partners for Growth reveals that at 4pm on the average day, three-quarters of consumers won't yet have decided what they're going to be eating for that night's evening meal.
This lack of forward planning is fuelling impressive growth in the ready-to-cook food and ready meal sector. Mintel estimates that the category was worth a tasty £3.2bn in 2018, enjoying growth of 21.3% over the previous five years.
The market research experts reckon this upward trajectory can only continue, hitting an estimated 14.1% growth between 2018-23.
Luckily, the c-store channel can come to the rescue of these unsure shoppers. Hungry consumers are in need of some in-store guidance in deciding what to eat when they get home, and independents are perfectly placed to provide them with quick and easy solutions that fit the bill.
Mo Razzaq, owner of Family Shopper in Blantyre, is sure his store can meet the needs of shoppers on a meal-for-tonight mission.
"If customers don't know what to have then it's up to us to give them ideas," he insists.
"Retailers have all these different foods at their fingertips, from frozen, to chilled, to fresh. The real key for meal-for-tonight success is to take your offer and package it up into dinner solutions that are quick, easy and offer value for money."
Mo says that when he first got involved in the meal-for-tonight category he was worried about losing money through wastage so, starting slowly, he kicked off with frozen dinners to see how it went before investing in fresh.
The results were promising, so he added more strings to his bow, including chilled and fresh. Now he offers an impressive variety of meal solutions covering all customer bases, and even says that meal for tonight is his "biggest growth area".
"Basically we get two different types of meal-for-tonight customer," he explains. "There are the people who want to get all the ingredients and cook something at home, so they come in for a form of protein, a sauce, some pasta or some rice."
Then there are those who want a really fast fix, he says. "These others are looking for the traditional frozen ready meal. They head straight for the freezer to get the main, then some chips, or mixed veg. I think it's essential to cater for all of them."
Meat-free future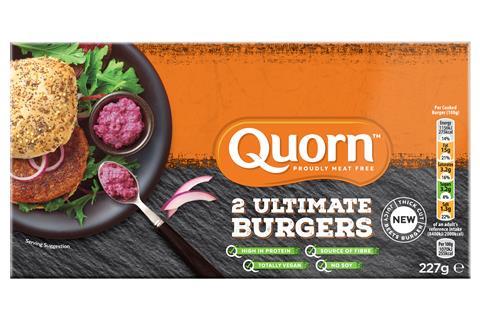 Vegan, vegetarian, gluten-free… today's c-store customers are far from the traditional 'meat and two veg' types. Plus the lines are getting blurred between categories, since more than half of UK consumers consider themselves 'meat-reducers' without being strictly vegetarian or vegan (YouGov).
To meet the needs of these selective shoppers, Quorn has honed its everyday c-store offer.
"We've developed a core range of five frozen Quorn products specifically for the convenience channel," says Quorn Foods UK marketing director Alex Glen.
"[These allow] retailers to drive growth from this category, while providing shoppers with everything they need to make their favourite tea-time meals quickly, conveniently and meat-free."
The five stars are Quorn Crispy Nuggets, Quorn Burgers, and Quorn Sausages, all available in £2.29 pricemarked packs, plus Quorn Cottage Pie and Quorn Lasagne ready meals in £1.79 PMPs.
Elsewhere, as the wider buzz around meat-like (but meat-free) burgers grows, Quorn has joined the fray with the Quorn Ultimate Burger, featuring succulent beet juice.
"We believe that the Quorn Ultimate Burger will drive penetration of the meat-free category, by appealing to meat reducers, vegetarians and vegans alike with 
an innovative product that delivers on key attributes of taste, texture and appearance," adds Glen.
Time poor shoppers
Debbie Deeley, manager of Spar Heskin in Lancashire, also does well from the meal-for-tonight mission. She's got a simple explanation for the sector's soaraway success: lack of time.
"I think it's all about time at the end of the day," she says. "From people's early 30s onwards we all work such long and hard hours. Wives don't stay at home anymore, everybody goes to work. That means we see that at least once a week customers are looking for something to cook that's quick and easy.
"I think the quality of food has risen, too. Today's ready meals and chilled choices are probably healthier than your average takeaway."
Quality is an important point. To match customer expectations retailers have to ape the selection available at bigger grocery stores. This might mean stocking more premium products, and Mintel notes that in 2017 premium product launches reached a four-year high.
Wholesalers are ensuring that c-stores have access to quality, too, such as the Co-op own-brand range available to Nisa retailers, winning plaudits from many store owners.
Back at her store, Debbie's slightly older customer demographic tends to skew towards the more traditional ready meals, covering classics such as shepherd's pie and other English dishes. She says that the category is much bigger than that, though, covering essential meal accompaniments as well.
"We sell a lot of meal accompaniments," she says. "The most popular are products that you can buy to make a meal that doesn't take long to prepare. That's things like ready-prepared veg and mashed potatoes that you can simply heat up in the microwave.
"Cross-merchandising helps sell meal for tonight so we have a 'butcher's range' of quality meat in-store and put meal accompaniments next to them. Then we have the fruit and veg near the chillers so people can pick up something like a pizza and some salad."
How to make it quick and easy for consumers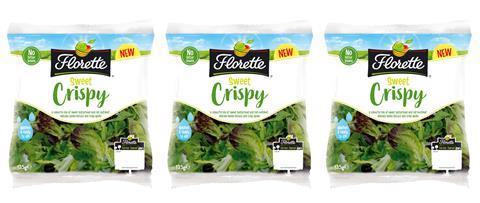 Just what is a quick and easy dinner anyway? Salad specialist Florette has been working with Kantar to find out.
"What we found is that quick and easy meals are a staple for most households," says Polly Davies, category controller at Florette.
"It means different things to different consumers, but we've identified three main missions. So for the older generation it may be a sandwich, for others a TV dinner (often based around a ready meal) or a no-fuss family meal (a dinner based around something easy to make that people can enjoy together)."
And since shoppers say they want healthier food, salad is a no-brainer to add value to all these meal occasions. The key is making consumers aware of the full range on offer.
As Davies points out, most people have a five-meal repertoire that they rotate and this can become mundane. But people generally aren't looking for entire recipe revamps – they just want simple hacks to change the look and feel of existing meals.
Retailers can boost basket spend by disrupting consumers on 'autopilot shop' and providing fresh and easy ideas.
Says Davies: "Things like on-pack communications, recipe ideas and POS can all provide inspiration, especially around seasonal occasions. So can grouping components, so customers can put them together easily."
Florette has also worked to make salad more convenient. For instance, its Chicken & Sweetcorn Crunchy Salad and Chicken & Bacon Crispy Salad packs offer a super-convenient ready-to-eat meal.
Little and often advantage
When it comes to meal for tonight, c-stores are best placed to capitalise on the ways that today's customers are choosing to shop. While they might do a 'big shop' online, or go to a mult, this will be complemented by visits to a local store during the week.
"A recent trends report indicated that 38% of UK shoppers visit a convenience store as they pass them (Nielsen)," says Helen Munro, category manager for chilled food at Bestway Wholesale.
"Increasingly, consumers are choosing to stop into a convenience store on their way home from work to grab dinner. It's those people who are looking for quick and easy meal solutions whereby they don't spend their whole evening prepping and cooking their meal."
As Debbie explains, these purchases aren't a weekend treat, they're an everyday working week purchase. "The products easiest to cook are what sell during the week," she says. "Then the weekends are when people have a bit longer, so they're more likely to make something from scratch. This is when our meal kits tend to sell, or more key grocery items."
The stats bear her opinions out. Mintel states that weekday dinners are the main occasion for ready meals and ready-to-cook foods. What's more, it says that slightly older consumers are more likely to plump for them mid-week, too.
So, getting the range right, and being well-stocked during the week, is essential. But, of course, in an ultra-competitive climate price always counts, too.
"Alongside convenience, price point is also important, with 77% of shoppers actively looking for a promotion," says Munro.
"We often talk to our retailers and hear how special offers help to demonstrate value for money to shoppers, resulting in a spike in sales and increased loyalty. We've launched our chilled ready meal range with a two for £5 offer, which gives shoppers an opportunity to make their money go a little further and encourages multiple purchases."
Meanwhile, Mo is also adamant that his customers are after exciting deals. He says he works hard to package up something appealing for the chilled, frozen and fresh missions. For chilled this might be chilled chicken and sauce plus Uncle Ben's Rice for a set price. Then his frozen offer might be chicken in a bucket, American fries and mixed veg.
But it is his in-store dessert bar that provides a secret weapon in boosting meal-for-tonight sales.
"One thing we do is offer one of our fresh pizzas with a four-pack of Diet Coke," he says. "Then we upsell the offer with a discount at the dessert bar. It just gives people a chance to take something a bit special back with them – they really like it."