Convenience Store finds out what effect lockdown has had on the nation's home cooking behaviours and how retailers can make the most of it.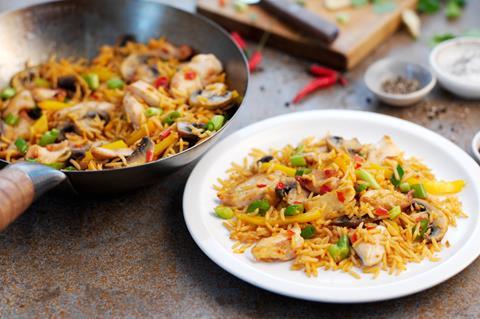 1. Lockdown restrictions saw at-home evening meal occasions grow exponentially
With food outlets closed and consumers advised to stay indoors, evening at-home dining occasions saw a dramatic increase, up 60% throughout lockdown, according to the Co-op's new Covid-19 convenience shopping and at-home cooking report.
Petty Wood, which distributes Sacla, Geeta's, Veetee and Lee Kum Kee home cooking products, has seen a dramatic increase in sales within the convenience sector. "Across all our home cooking categories, particularly world foods, we've seen sales across the convenience channel grow by roughly 70% year-on-year since April," says commercial manager Jonathan Childs. "That reflects the general c-store market with sales growth anywhere between 70% and 90% year on year within that same period." He adds that Sacla pesto is up 55%.
Chris Taylor, owner of Taylors of Tickhill in Doncaster, has witnessed plenty of activity within home cooking. "Lots of people are cooking now," he says. "We're selling lots of Indian and Chinese since lockdown. People are buying sauces, noodles, packet sauces and pouches, the Yo Sushi range is doing really well."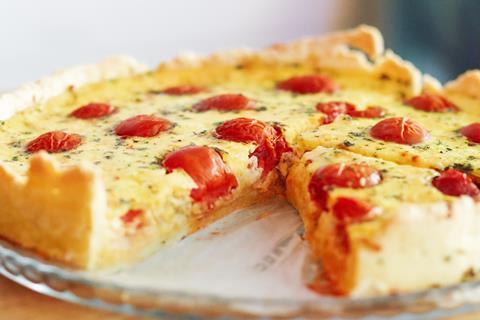 2. Scratch cooking is booming and will continue beyond lockdown
More than a third (36%) of consumers say they have been cooking from scratch more often than before, according to a study of 1,706 people conducted by Leatherhead Food Research.
Spar retailer Ian McCabe, who is based in Penryn, Cornwall, believes that people are putting more effort into their meals. "From what I understand, Spar think the trend will be towards scratch cooking. Not just buying ready meals, but making a cottage pie."
Sales of herbs and spices have also increased by over 100%, states the Co-op.
Not only are consumers spending more time in the kitchen, many are actually embracing it. The group's research unveils that households have reignited their love for cooking, as a third of the nation are now enjoying cooking.
Mintel research reveals that more than half (55%) of the nation say they plan on cooking more from scratch post-Covid-19 than they did before.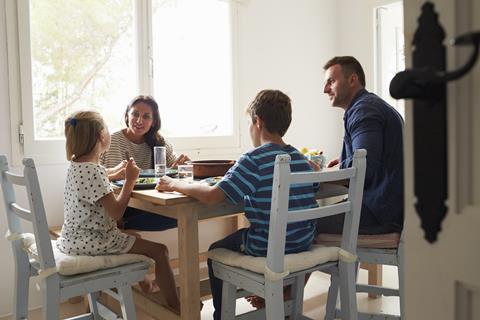 3. Simple, family-friendly meal solutions are growing as parents spend more time with their kids
Due to furlough, remote working and restrictions on non-essential travel, there is much more time to eat together, with 33% of 14-19 year olds reporting that they ate more as a family through lockdown, according to the Hungry for Change report, by youth-led healthy food movement Bite Back 2030 and Guy's and St Thomas's Charity.
Mars Food UK has seen strong sales of its top-selling Dolmio brand, which targets family meal times. "The Dolmio brand has seen MAT value sales growth of +31% YOY within the Impulse channel [Nielsen Total Impulse Value Sales MAT 52wks to w.e 13.06.20]," says strategic demand director Fiona Fox.
General Mills has seen a surge in demand for its Old El Paso range, which is marketed at those looking to create family meals. "Since convenience is still key with shoppers looking for easy, quick yet tasty solutions to enliven a lunch or dinner, meal kits are proving more popular than ever," says Maeve Judge, marketing manager, meals and baking, General Mills. "At Old El Paso, we have seen this reflected in sales of our meal kits, sides, and sauces with +40% growth versus this time last year [Nielsen WR 25/4/20]."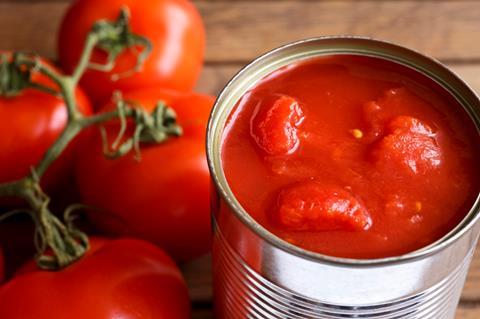 4. Young people are re-evaluating ambient foods
Young people in particular have a new-found appreciation for the ambient category.
Almost two in five (37%) consumers believe that, in the future, people will buy long-life food more often as a result of the Covid-19 outbreak, rising to almost half (47%) of Gen Z and Millennials (45%), according to a Mintel study of over 2,000 Brits.
Alex Beckett, associate director at Mintel Food & Drink, says: "Before the outbreak, younger people generally opted for convenient, fresh food that didn't take long to prepare. But under lockdown, with more time at home and no restaurants or cafes open for business, long-life food has had clear advantages. It doesn't take up precious fridge space and lasts a good while, making it suitable for quarantine-living and resulting in fewer shopping trips. It's affordable, often nutritious, and, in the case of tinned veg or fruit, suits our rekindled fondness for cooking from scratch."
Petty Wood has also found this to be the case. "We have seen a big surge from the younger generation," says Childs. "A lot of cooking and food programmes have highlighted that tinned goods are just as good quality as what you could potentially buy fresh.
"With a situation like this where people have moved their spend from fresh to ambient grocery. If they're picking up really good ambient groceries and they realise that the quality is far superior to something they've picked up before then that loyalty will translate into ongoing sales for that brand."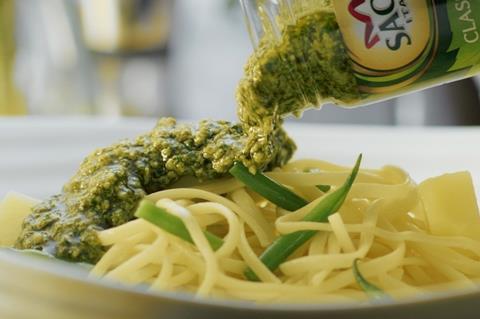 5. Consumers have been buying into new cuisines and brands as they increase their meal repertoires
The increased number of meals eaten in-home has led many consumers to look for new dishes to stop the repetition of similar meals," says Watts. "Those choosing foods to provide a varied diet has increased 40% compared to last year."
Home cooks have added on average two recipes to their repertoire, according to the Co-op's report.
"With restaurants closed and limited availability of takeaway food, there's been an element of menu boredom at home," says Childs. "People still want the staple meals, but they want them less frequently, so there are a load more meal occasions. Our rates of sale are two to three times higher. What we're predicting is we'll see more people who have trialled the brands come and re-purchase the products." In March alone Sacla saw an extra half a million shoppers in pesto.
More people are purchasing pasta sauces too, states the Co-op report, revealing that four times as many people are buying ready-made lasagne sauce, while three times as many people buying ready-made bolognese.
Premier Foods brands has also welcomed new customers. "We have observed significant increases in household penetration of our brands in the quarter, as Britain has got cooking again and consumers expand their repertoire of dishes prepared at home," says chief executive officer Alex Whitehouse. "For example, we have seen two million new households buy our Sharwood's products over the quarter."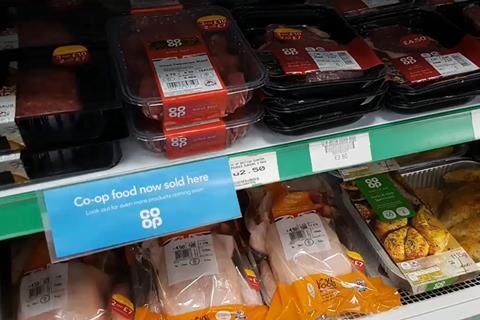 6. More people have been eating more meat
The number of people eating more meat doubled from seven percent to 14% from February to April, according to research commissioned by the Agriculture and Horticulture Development Board (AHDB) and carried out by YouGov (April 2020).
"There is more cooking from scratch, so people are buying the ingredients they need rather than ready-cooked dishes," says chief officer for communications and market development at AHDB Christine Watts. "And, of course, the options for out-of-home have been severely limited, with millions more meals now being eaten at home every week."
The Co-op reports that consumers are purchasing six times as much fresh meat, with pork (up 690%) and beef (up 519%) being the favourites.
Jai Singh of MJ's Go Local Extra in Sheffield has seen strong meat sales throughout lockdown, with consumers buying into chicken breasts and pork chops. "Any meat we got in, it was just selling on the day," he says. "My wife was selling double the amount, triple the amount!" Although, trade has slowed slightly, he claims that sales are still much higher than before and as a result he has expanded his chilled range by 160%.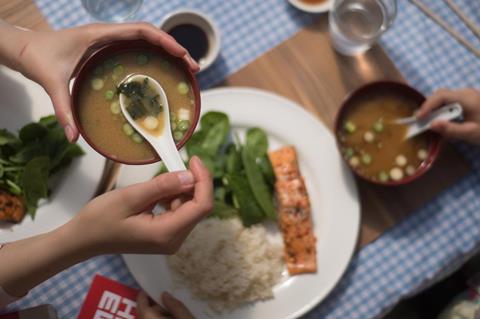 7. Consumers are experimenting with more complex dishes in a bid to replicate the restaurant experience
General Mills claims that consumers are becoming far more creative. "As a result of lockdown, people are being a lot more adventurous in the kitchen, experimenting with different flavours and cooking styles to recreate their favourite restaurant dish," says Judge. "We're also seeing an increased appetite for cooking with exotic flavours, spices and pastes."
Childs echoes her thoughts: "It's about people wanting to create restaurant experiences with their meals and translate that into in-home consumption," he says. "Restaurants are now starting to open and there'll be some demand for a nice out of home experience, but there is going to be some concern about going out, because of hygiene and social distancing. There's more nervousness, which will lead to more in-home dining occasions."
During lockdown, more than half of adults have tried to recreate dishes they have tried when abroad – drawing inspiration from countries like Italy, Japan, India and Mexico, according to Miso Tasty, which conducted a study of 2,000 adults published in May. And nearly half have even tried to make their British dishes a little more exciting by using alternative ingredients such as miso paste, wasabi, soy sauce, ginger and chillies, according to a study of 2,000 adults by Miso Tasty published in May.
"We are seeing an emergence of people who are passionate about food, unafraid to experiment with scratch cooking to either replicate dishes they've enjoyed abroad, or to put a little twist on their home comforts," says Bonnie Chung, founder of Japanese home cooking brand Miso Tasty. "It can be hard to find the right ingredients to get that flavour you know you've tasted and liked elsewhere, but reassuringly Brits seem excited to try new pastes and sauces."
Donna has found this to be the case at Brownlies. "People are looking for lots of different products because they're trying different recipes," she says. "One of our sons has been cooking food from a different country every week and other people are doing that as well so we're finding lots of strange ingredients are going fast."