Nestlé Waters has named the three convenience retailers recognised in its 'Up & Coming talent' retailer competition.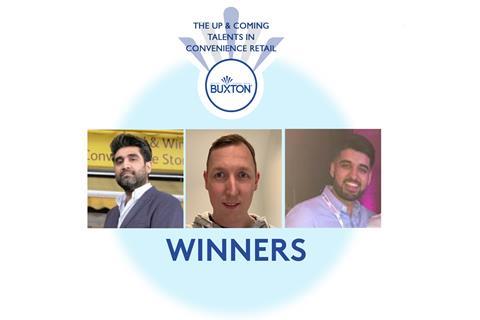 Designed to recognise independent store owners who have shown resilience, commitment and dedication to the bottled water category, sustainability and their local community, the competition launched over the summer and was judged by Nestlé Waters, HIM and NRFN.
Amrit Patel, of H & Jodies Nisa Local in Walsall, was crowned winner of the local community category, Justin Fenn, of Londis, Great Yarmouth, scooped the top spot for the sustainability category and Kay Patel, of Best One Wanstead, London, was recognised as the winner for the bottled water category.
All three winners were rewarded with a weekend for two in the Peak District, home of Buxton mineral water, as well as free Buxton, S.Pellegrino and San Pellegrino Italian sparkling drinks stock (worth £200) plus expert category advice from Nestle Waters.
Commenting on the competition, Severine Hemms, shopper marketing manager at Nestle Waters UK, said: "We were so impressed by the quality of entries, all of which demonstrated exceptional resilience, determination and a journey of self-improvement and discovery.
"It was clear that all winners are well-rounded individuals with a passion for benefiting not just their business but the community around them too. We are delighted to be able to celebrate this talent and create strong retail partnerships with Shahid, Justin and Kay, for the future with Nestle Waters."
In addition to the three winners, One Stop's Sunder Sandher was awarded Highly Commended within the local community category and independent retailers Amrit Patel and Karampreet Singh were recognised for their work in the sustainability category and bottled water category respectively.