As HFSS snacks take a bow it's all change for 2022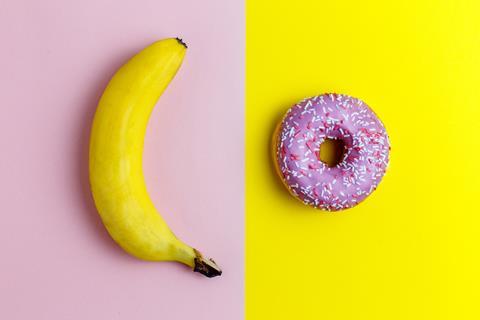 1. High Fat Sugar and Salt (HFSS) Restrictions will change snacking in 2022
This year the biggest driver to health for c-store customers won't be a new diet or the desire to fit into their old jeans – it'll be Her Majesty's Government.
That's because the countdown is now on in earnest for the HFSS restrictions. Retailers who are affected (you can check the ACS Explainer if you are unsure how it affects you) have around eight months to meet the October 22 deadline and get their shelves compliant. Richard Inglis, who owns several stores in Southampton, says it's "a bit of a nightmare". Not least because recent supply chain issues mean he's felt lucky to get any snacking stock on the shelves – let alone healthy fare.
"It's going to be a massive change," he says.
"You've got these far-reaching regulations covering what you can offer on end-of aisle promotions and the till area and it crosses a lot more lines than people realise. It's not just about a can of Coke and a chocolate bar – it's your pain au chocolat too."
Richard says that Southern Co-op are proactive in checking planograms and offering in-store support. But in the short term he believes it's going to be easier to replace non-HFSS food with items like mobile phone accessories, until he's sure everything's 100% compliant.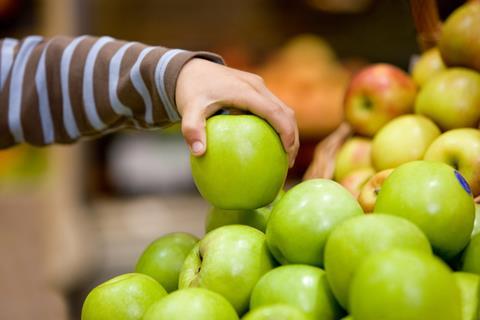 2. 55% of people want more healthier snacking options at front of store
Of course, one person's challenge is another's opportunity. And 2022 could be a massive chance for brands, and stores, to reset their offer around healthier goals.
As a result of the new HFSS regulations, brands now have an opportunity to reformulate or redesign their products and investigate new opportunities in the market, with awareness around 'healthier snacking' continuing to rise.
As Richard says, the first task is making sure shelves are compliant – and the second is making the space work as hard as possible. That shouldn't be difficult, as the in-store real estate that chocolate bars and the like are about to evacuate is some of retails' most valuable, as Falkirk retailer Anand Cheema explains.
"So many of our sales come through impulse, so we've built our store around it," he says.
"For example if you have products there on the customers' way to the cash desk then they'll be much more likely to pick them up. If healthier products are given that space allocation then theoretically you should see an uplift."
This has played out within healthy snacking through Anand's fruit and veg selection. By moving the whole fixture (including snack-ready loose fruit) to the front he's sold five times the amount, just because it's the first thing customers see as they come into the store.
According to snack brand Proper, which is part of Warp Snacks, over half (55%) of consumers want more healthier snacking options at front of store (Proper, front of store research, 2020, Attest).
Helen Pomphrey, marketing director at Eat Real, which is also part of Warp Snacks, believes this in-store reset could give smaller brands more room to play in the impulse space.
"The introduction of HFSS regulation will level out the gap between bigger and smaller brands in the convenience sector," she says.
"Retailers will be able to use this to their advantage by allowing for bigger shelf space to the Better For You (BFY) brands, including Eat Real's HFSS compliant Hummus Chips in Sea Salt, Tomato & Basil, Creamy Dill, Sour Cream & Chive.
"By developing their instore selection of HFSS compliant and BFY products, retailers can encourage a wider audience to associate healthy alternatives with convenience."
ADVERTISEMENT

Grow your sales with KIND Dark Chocolate Nuts & Sea Salt
UK consumers say that the "quality of ingredients" is the most important factor (1) when looking for a "premium snack", and this is why KIND's Dark Chocolate Nuts & Sea Salt bar is the UK's number 1 selling snack bar single (2).
The bestselling KIND bar delivers on the ambition of offering a healthier snack without compromising on taste. Containing whole nuts drizzled with dark chocolate, sprinkled with Sea Salt & with only 6g of sugar, your customers can satisfy their cravings without thinking twice.
KIND Dark Chocolate Nuts & Sea Salt is available at an RRP of £1.49. A perfect way to increase basket spend.
References: (1) Nielsen report, The Power of Snacking: Welcome to the Snacking Revolution (2018), (2) Nielsen, Total UK Snack Bars value sales MAT to 04.12.2021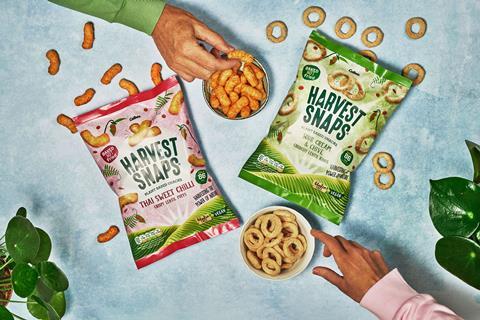 3. The better for you (BFY) category is worth £381m, up +0.2% YOY
The Government hopes the new restrictions will kick-start healthier consumer behaviour. And rising sales for many better-for-you brands proves there's an appetite for more nutritious snacks post-pandemic. Mintel has flagged this as an opportunity for brands – pointing to the fact that 61% of snack eaters say they mostly try to choose healthy snacks.
The BFY category is now worth £381m, up +0.2% YOY [Kantar Data 8th August 2021], notes Calbee UK. "BFY enjoys a 12% share of the total CSP [crisps, snacks, nuts and popcorn] market with a penetration rate of 74% [Kantar]," says Jon Wood, commercial director of Calbee UK.
"We predicted that the better for you category would go from strength to strength as restrictions were eased and consumers embraced attitudes to holistic health once again. Our new Harvest Snaps range is in line with the widespread consumer trend towards plant-based alternatives and we have high hopes of it becoming the major player in the better for you category."
The vegetable and pulse-based snacks provide a healthier alternative to traditional fried crisps and snacks, since they're baked not fried, and under 100 calories per portion.
KP Snacks agrees that better for you snacks have a healthy future. Trading director Matt Collins notes that covid caused healthier crisps and snacks to take a temporary knock as consumers adjusted to lockdowns and new habits. "This temporary decline was a reflection of how people's lives drastically changed and they turned to treats for comfort," he says. "Nonetheless, the health segment is now seeing a visible comeback." The group's Popchips core range is worth £38m RSV and is growing in value at +22.6% [Nielsen Scantrack 04.12.21]. The firm has put a strong focus on "big tasting flavour cues" , such as its Veg Vibes variant, which launched last summer.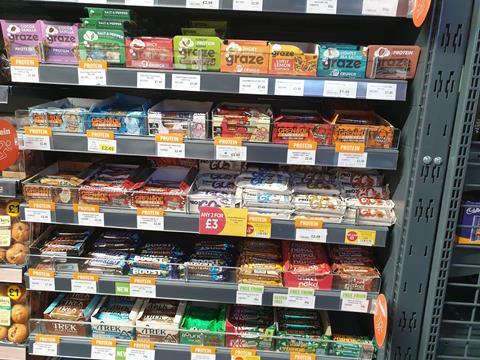 4. 61% of snack eaters are opting for healthier confectionery alternatives
Over the last few years brands have been working hard to position themselves in the healthy snacking space. Protein Bars have been one of the break-out stars, with Grenade capturing 51% of the market within convenience [IRI Marketplace, Total UK, Convenience, £Value Sales, 52wks 08.08.21].
The brand claims to particularly fit the bill for the 61% of snack eaters who want something healthier than sugary confectionery, with the offer of low sugar and an extra functional punch.
"Consumers are seeking products with functional benefits, and not just snacks that have reduced sugar or calories," says Rachel Austerberry, head of convenience and high street for the brand. "Ticking these boxes are Grenade's Protein Bars, which are low in sugar, high in protein, taste great and clearly label their offering on-pack."
With this popularity in mind, it pays to keep a watch on protein bar stock. Richard says that when protein bars push the £3 rrp mark they can become a target for shoplifters who try to swipe a few at a time.
ADVERTISEMENT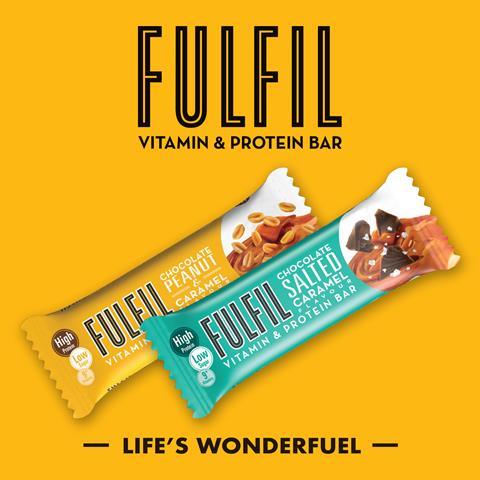 Get your protein fix with FULFIL
FULFIL Vitamin and Protein Bar is the fastest selling healthier bar brand in the UK growing +61% year on year, growing three times faster than the category & two times faster than Grenade*.
FULFIL Salted Caramel Bar is the No.1 cash rate of sale selling bar* followed closely by Peanut & Caramel.
FULFIL bars are unique as not only are they High Protein & Low Sugar but also contain 9 vitamins.
Protein bars are the fastest growing snack bar category in the UK ahead of both Chocolate Countlines & Cereal Bars* and are a must stock category for convenience stores as we enter 2022.
Make sure you are stocking FULFIL as part of your Healthier category.
*IRI Marketplace UK Data: Single Bar Data 12wks to 28.11.21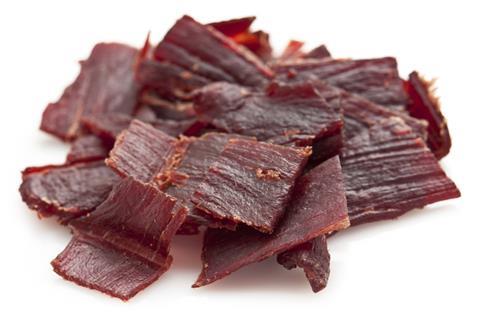 5. 44% of snackers think that snacks are a good way to add nutrients to your diet
The dial has been shifted for snacks offering specific ingredients or health benefits, states Jack Link's. "In fact, 44% of snackers believe snacking is a great way to get extra nutrients into our diets [Mintel, UK Consumer Snacking Market Report 2021], including the addition of fibre or protein," says Laura Trivulzio, marketing director at Jack Link's & Peperami.
"Since the pandemic, consumers are more aware about what they're eating, and the ingredients in their favourite snacks. In particular, many are looking to improve their diet by consuming less sugar and consuming higher levels of protein."
As a result of its convenience and the demand for nutritious snacks, the ambient meat snacking category is witnessing growth at +17% Vs YA, continuing to drive the savoury snacking market outperformance (Nielsen, value sales, 21/12/21) and Jack Link's is growing ahead of the category at +29%, with a market share of 27% (ibid), she claims.
"With one in four households buying meat snacks every year, the category is attracting more shoppers than ever before," says Trivulzio. "With high protein, lower sugar, gluten free and under 100 calories becoming key benefits consumers are looking for, the meat snacking category has continued to grow and is set to continue as the healthier snacking choice."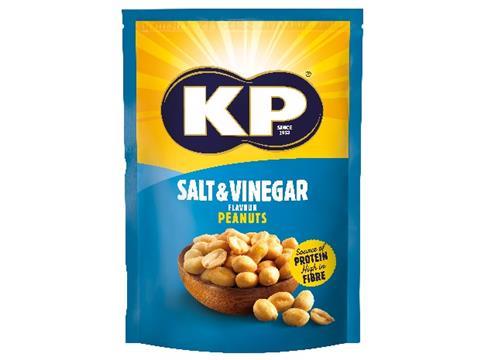 6. The HFSS restrictions will not apply to nuts
Over in the crisps, nuts & snacks category, KP Snacks has been busy flagging up the nutrient content of nuts, which will not be restricted under the HFSS regulations. "Nuts have been recognised as an important part of a healthy and sustainable diet," says Collins. "They are excluded from the proposed HFSS legislation and represent a huge opportunity for growth."
He notes that KP Nuts have a high protein and fibre content, as well as containing natural vitamins and minerals. "Since nuts are naturally high in fibre and KP is the UK's leading nut brand, we believe we have an important role to play in highlighting the fibre content of our nut range to consumers," he says. "We have rolled out fibre labelling across our portfolio of products and have pledged to use the power of our marketing to help people understand the fibre benefits of nuts and switch to higher fibre alternatives." In 2021 the brand launched its KPow! Media campaign, championing tasty nuts while highlighting the High in Fibre messaging, and encouraging people to consume nuts more regularly. KP Nuts is worth £82.8M RSV and is growing +7.7% (Nielsen Scantrack 04.12.21).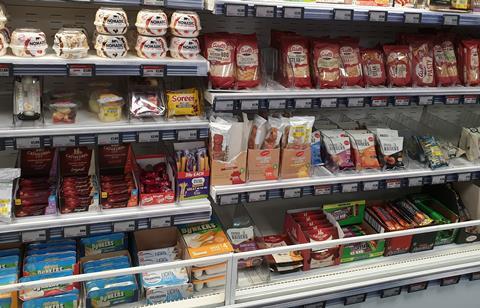 7. A chilled snack is twice as likely to be considered 'healthy' as an ambient choice
Just being there in the chiller gives many snacks a ready-made virtuous 'health halo' with data from Kantar showing that a chilled snack is twice as likely to be considered 'healthy' as an ambient snack [Kantar]. That's good news for the cheese snacking category, which is worth £49m in convenience (including mults) [IRI].
"During lockdown we saw consumers turn to quick, easy and satisfying snacks and mini meals in the home, with cheese on toast crowned the nation's favourite lockdown snack [Raisin.co.uk survey of 2000 people], perceived by many as a relatively nutritious option," says Anca Lazar, senior brand manager for Cathedral City Snacking. "Equally as schools and workplaces reopened, we witnessed a recovery of convenient prepacked cheese snacking formats suited to carried out lunch occasions. Together this has contributed to an additional 23 million more snacking occasions for the cheese category [Lumina]."
She advises retailers to create a healthier snacks section in their chillers. "There is an opportunity for retailers to create a dedicated shelf or fixture for grab and go products carrying a 'healthier' positioning to help shoppers make a rapid product choice," she says. "In the chiller this could, for example, include grab and go cheese and meat snacks, hardboiled eggs, olives and veggies + dip packs."
With change on the horizon, expect healthier choices to win more prominence in-store. That's unless a backlash to HFSS restrictions drives customers to retox rather than detox.
"I think people do want to be healthier," says Richard. "But there might be a gap between what the government wants us to eat – and what customers will actually buy."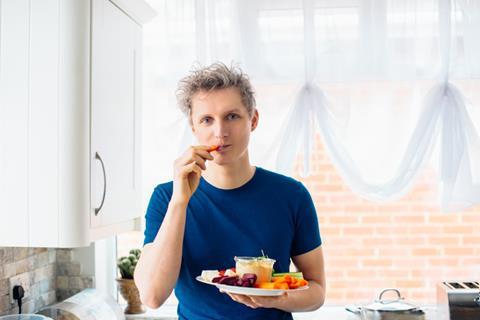 8. Over half of UK consumers have more interest in eating healthily than a decade ago
While 58% of consumers have more interest in eating healthily than they did a decade ago, one in five still rate their diet as not healthy according to new research from Birds Eye. The findings from the Better Health Impact report suggest there is a golden opportunity for the food industry to help the nation better their health by supporting and empowering consumers and providing access to affordable, accessible and nutritious food, claims the firm. "This can be achieved by expanding healthy product ranges, innovating new healthier products, making nutritional improvements to the products we are currently offering and by gently nudging consumers towards more healthy and sustainable diets," says general manager Steve Challouma. Birds Eye shares high protein snack recipes for Green Pea Hummus Dip and Pea, Ham and Cheese Muffin on its website.