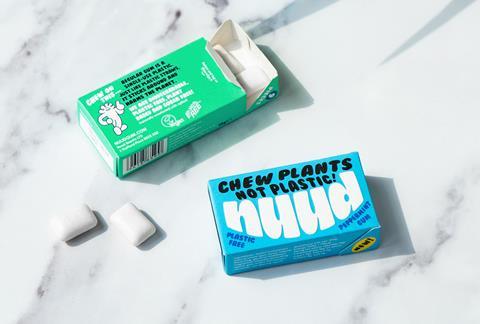 Snack wholesaler Epicurium has added two innovative new brands to its range, which comprises 150 specialist brands.
Nuud is a pioneering plant-based chewing gum that is 100% plastic free. The 18g packs of gum come in Peppermint and Spearmint flavours (rrp £1.89). Using only plant based ingredients, the gum is vegan and biodegrades "just like a banana skin!" claims the brand. The sugar-free gum is naturally sweetened with Xylitol, a compound that comes from the bark of birch and beech trees.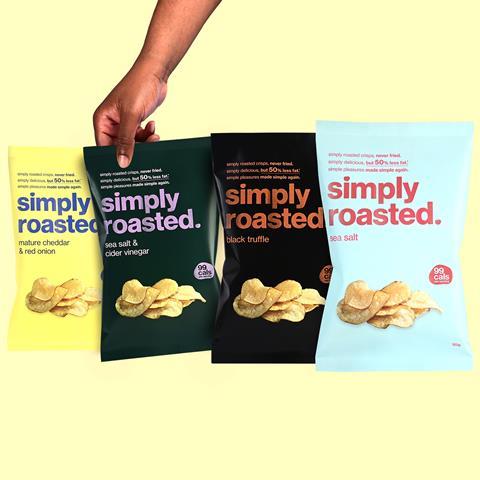 Simply Roasted potato crisps are made using a unique technology and all natural ingredients, to create a crisp which contains 50% less fat, under 100 calories and is low in salt. Available in Sea Salt, Black Truffle, Mature Cheddar & Red Onion, Sea Salt & Cider Vinegar, the 21.5g bags retail at £1.19 and packs meet HFSS guidelines.
Ruth Fittock, marketing director of Simply Roasted, said: "With Simply Roasted we are bringing consumers a new kind of crisp. For too long there has been a trade-off between health and indulgence. Our crisps bridge that gap with natural ingredients you recognise, less of the bad stuff like salt, fat and calories, but most importantly everything we do is delicious. Taste is the number one category driver. With a renewed focus on health in the wake of the pandemic and HFSS regulations coming in later this year, more than ever consumers are looking for better ways to enjoy the foods they love- we believe we are the future of snacking."
The new lines launched at the end of December and are already proving popular, claims Epicurium.