Find out which categories you can beef up with plant-based to tap into this growing area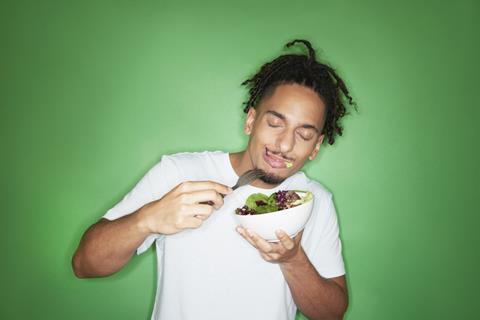 1. 64% of people said they bought vegan products within the past year
Plant-based products have mass appeal with 64% of people saying they'd bought vegan products within the past year and over half (51%) saying they would consider replacing some of the meat in their diets with plant-based alternatives, according to a recent survey from research platform Appinio.
Since the start of the Covid-19 pandemic, consumer behaviour has shifted, notes Upfield, which owns the Flora and Violife brands. "One in four Brits have reduced the amount of animal products they are consuming and one in five have reduced the amount of meat they are eating [The Vegan Society, 2021]," says Upfield UK & I head of category Sam Thomas. "12% of Brits reveal they've minimised their eggs and dairy intake and this trend is increasing [ibid].
"The growth within the category comes from the increasing number of flexitarians, vegans, and vegetarians. 9% of British households (2.4 million) have a vegan or vegetarian family member, and 27% of the UK's population have replaced meals containing meat with vegan or vegetarian alternatives at least once a week [Nielsen, March 2021]."
Paul Hargreaves, CEO at fine food distributor Cotswold Fayre, says: "Veganism, flexitarianism and vegetarianism has been a huge trend that is only set to grow and we're seeing more inventive products enter the market, made from plants, rather than meat-substitute products."
Cotswold Fayre has seen a 43% increase in sales for vegan lines in 2021 compared to 2020 showing the demand is growing for those looking to cut their reliance on meat and dairy based products. As a result, the company has recently introduced ranges including, Meatless Farm, This and Vivera, Squeaky Bean and Better Nature offering meat alternatives. Plus SpiceBox vegan dhals, dips from The Honest Bean Co and White Rabbit vegan pizzas.
Premier Foods has also been blitzing the category with a wave of NPD, including: Loyd Grossman plant-based Bolognese sauce; Sharwood's Deliciously Vegan Indian sauces; OXO meat-free cubes, and Bird's custard pots. "The biggest opportunity is to introduce plant-based options within our well-known brands, as there's a level of trust there and we can support consumers who want to switch to meat-free products through brands they already love," says chief customer officer Richard Martin. The company plans to more than triple plant-based sales to £250m by 2030.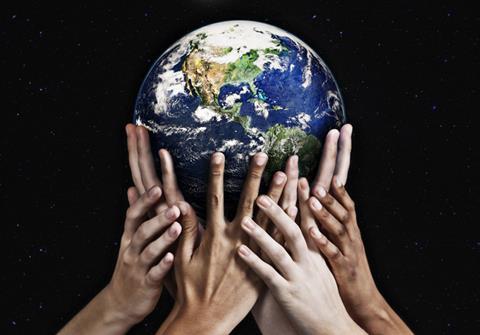 2. Helping the planet is the main reason people become vegan
Research from baker Rich's UK found that the top reason for moving to a vegan diet for 48% of consumers surveyed was 'helping the planet', with 49% of votes. Meanwhile, the top driver for becoming a vegetarian was out of compassion for animals, followed by sustainability. Around 13% of vegan respondents said they had been inspired by a documentary, such as The Game Changers or Seaspiracy on Netflix, with only 6% stating they wanted to be part of a trend. This is backed by the IGD, who found rising environmental concerns was one of the top reasons people showed an interest in veganism. This year Rich's is set to more than double its range of vegan products into the market – including looking at vegan options for its Baked by Rich's range, which is currently available in One Stop stores and CJ Lang.
Quorn agrees that the planet is a huge concern for vegans. "Climate change is high on the agenda at the moment after COP26, with consumers looking for more ways to become more sustainable to protect our planet," says Gill Riley, marketing director at Quorn Foods. "Eating less meat in our diets isn't just a trend, it's a necessity to protect our planet. One third of all global greenhouse gas emissions come from the food system, and animal-based foods are responsible for over half of these."
David Knight, who owns three Budgens stores in West Sussex, concurs that these are the issues hitting home with consumers. "The [average] consumer isn't sophisticated enough on [different plant-based proteins] - they just know there's no meat and they're trying to cut down on meat consumption," he says. "It's based a little on health, but more on the environment."
"Consumers are increasingly choosing foods that are made with natural and organic ingredients, as well as prioritising personal health and considering the environmental impact of their grocery purchases," concurs marketing and category director Ecotone UK, Bryan Martins. "We know from our recent research that sustainability is the fastest-growing purchasing decision within food and drink."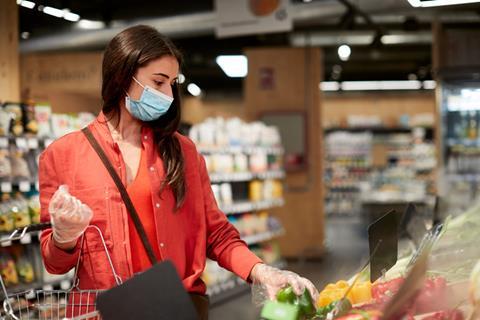 3. Vegans spend more than the average c-store shopper, but are less satisfied
51% of vegans (and 59% of vegetarians) shop in convenience stores, according to Lumina Intelligence's Convenience Tracker Programme, which surveys 1,500 shoppers every week. Vegans spend £10.84 per shop, which is 3% more than the average shopper who spends £10.51. But while the average shopper gives convenience stores a 7.58 satisfaction rating for product range, this drops to 7.07 for vegans. Vegans score ease of shop, availability of promotions and price satisfaction levels at convenience stores lower than the average shopper, implying that there is work to be done.
David has worked closely with vegans in the local community to develop his range. "We discovered we were being discussed on a vegan groups on Facebook called 'Gently Vegans', he says. "They're nice group that don't preach. We found that engaging with them, they can guide you as to what they want and what they're looking for. There's so much stuff out there and you need to find what people want."
Upfield adds that a significant number of vegans are millienials. "Millennials are a key demographic target when it comes to buying into plant-based products, as over a third (36%) of vegans are aged between 25–35-year-olds [Index 266 vs total population]," says Thomas. "Young females are another significant target group for veganism, but overall plant-based meals are eaten by a far broader demographic [Kantar, How popular is veganism in the UK?, November 2021]."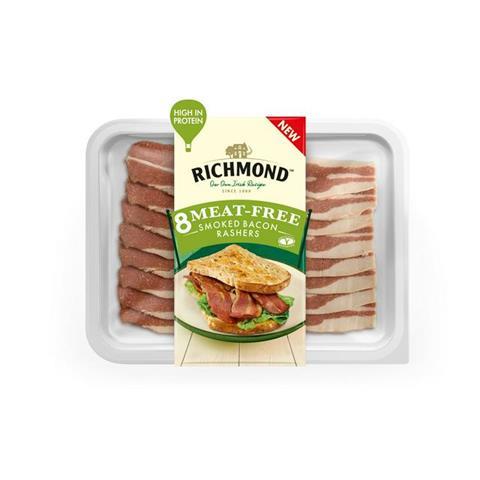 4. Health is a key driver for consumers seeking out meat-free options
Health is one of the main reasons people seek out meat-free options as plant-based alternatives are seen as healthier sources of protein (February 2021 Worldpanel Plus LinkQ survey). "January is a time when many consumers look to make healthier choices after indulging over the festive period and therefore highlighting the health credentials of plant-based options will be key to retailers' success during Veganuary," says Dawn Spencer, Pilgrim's Food Masters marketing, category, innovation & sustainability director GB&I. Richmond's latest launch, Richmond Meat-Free Smoked Bacon Rashers, is healthier than traditional bacon, containing fewer calories, and less salt and fat. "Retailers should use in-store merchandising to highlight these health credentials, demonstrating to shoppers how they can easily make healthier, plant-based swaps for their favourite meals," she suggests.
Premier Foods' Kitchen Cooking Index revealed that 81% of us wanted to eat more healthily in 2021. "One of the clearest examples is the rise of meat-free meals and more people choosing to adopt a plant-based diet," says Martin.
Health is on the agenda more than ever as a result of the pandemic, and we're seeing consumers change the way they approach health and wellbeing in general, states Wyatt. "This means the market for vegan, vegetarian and gluten-free products is booming. For many, these alternative options are not just a dietary requirement, but a healthy lifestyle choice."
In February Spar launched its Spar Natural range, which ticks free-from and vegan boxes and is designed for those with allergies or following "a mindful approach to food". Spar retailer Julian Taylor-Green stocks the range and says: "The winners for us our spaghetti, pasta, olive oil, chocolate and tortilla crisps."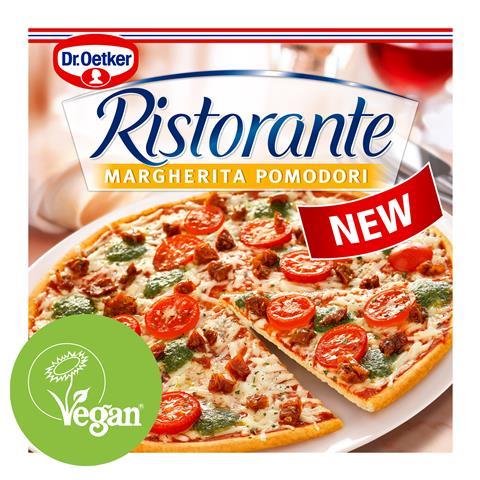 5. Frozen vegan pizza has grown almost 70% YOY in indies & symbols
"Dietary and Lifestyle has been one of the fastest growing sectors in frozen pizza with vegan pizza growing 69.4% in the latest 52 wks1 in theS&I channel," says Paula Wyatt, head of marketing – Pizza, at Dr. Oetker UK, which has top-selling brands in Vegan pizza with Ristorante & Chicago Town and has recently added a new brand to its portfolio, The Good Baker, which also has a vegan offering. Earlier this year Dr. Oetker Ristorante launched its first vegan pizza, Ristorante Vegan Margherita Pomodori in response to UK consumer demand for plant-based frozen options that offer the same indulgence and taste as authentic Italian pizza.
"Frozen vegan pizza does really well for us," says David. "We do a premium one, then a bog standard Goodfellas one." He is also keen to source fresh vegan pizza.
6. The meat-free category is going from strength to strength, growing 15% year-on-year
The meat-free category is going from strength to strength, growing 15% year-on-year [Total Plant Based market 52we 08.08.21] and is now worth £572m (IRI 52WE 05.09.21), with more consumers than ever moderating their meat consumption, claims Pilgrim's Food Masters. "Last year during Veganuary, meat and poultry alternatives saw 43% growth [February 2021 Worldpanel Plus LinkQ survey] presenting a huge opportunity for retailers to tap into this growing category and drive sales during this Veganuary," says Spencer. The firm claims that its Richmond Meat-Free is now the third biggest brand in the plant-based category.
Birds Eye is also reaping the benefits of the meat-free category's success, with its Green Cuisine brand currently worth £18.4m (up 83.8% vs LY). The brand claims that 51% of sales in the latest period came through NPD, and 34% of sales came through Birds Eye Green Cuisine chicken free NPD (big pieces & small pieces). The brand's meat-free burger product alone is worth £3.3m and growing at +6.2% YOY, it claims.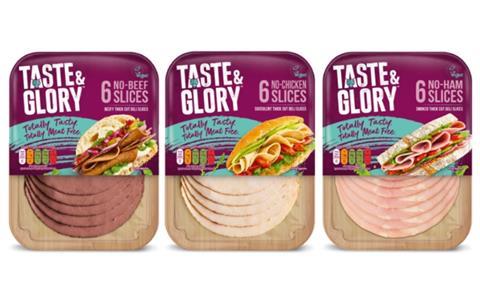 7. 31% of meat-free moments are outside of evening meals
There is still huge potential for more growth within the category through unlocking an array of new untapped occasions, states Pilgrim's Food Masters. "Our ambition is to have a meat-free alternative for every mealtime and there are still gaps and white space we can capitalise upon within the meat-free arena," says Spencer.
"For example, a third of lunchtime occasions are sandwiches [February 2021 Worldpanel Plus LinkQ survey] but the market is currently lacking in truly delicious plant-based options. With 31% of meat-free moments being outside of evening meals [Total Plant Based market 52we 08.08.21] there's a huge opportunity for brands and retailers to cater to these occasions and fuel further growth within the category." Taste & Glory responded to this by launching its new range Thick Cut Deli Slices.
Quorn has also tried to add some interest to vegan lunchtime and snacking occasions. Gill Riley, marketing director at Quorn Foods says: "We have a growing presence in chilled convenience, with extended shelf-life options such as the Vegan Deli range available throughout a number of independent and franchise-owned Spar stores."
Verdino Green Foods UK is also venturing into lunchtime lines with plant-based Pepperoni Slices (80g) and Salami Slices (80g) both made from pea protein. Ian Bailey, Verdino Green Foods UK country manager, UK & Ireland said: "Following the successful launch of our frozen range, we're pleased to be able to extend the Verdino range into chilled."
David wants to see more chilled plant-based lines. "I think at the moment people want fresh," he says. "Tesco has Wicked Kitchen and M&S have done plant-based ready meals. We're not seeing that in our sector at the moment. There's a massive opportunity for consumers looking for a meal without meat in the fresh aisle."
He urges wholesalers to invest in the area. "It's mainstream everywhere else and the wholesalers need to catch up."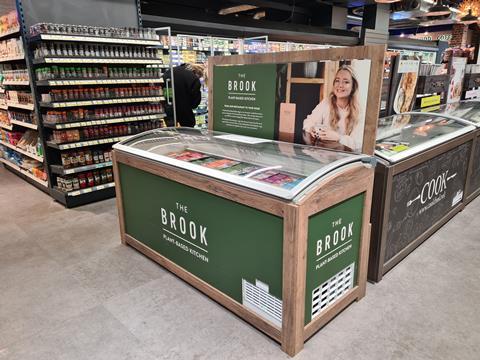 8. Convenience stores are experimenting with dedicated plant-based fixtures
Cotswold Fayre claims that convenience stores are "following in the footsteps of the larger supermarkets" and dedicating whole sections of their fridges to vegan and plant-based lines, especially in areas with high student populations.
Hayley Brook, regional account manager at Cotswold Fayre says: "Savvy convenience stores are very much in tune with their local customer catchment and are targeting specific consumer groups and trends with differentiated premium products to entice them in-store and to give a reason for returning multiple times."
To successfully entice shoppers and drive sales of the meat-free category, having a dedicated plant-based fixture in store is crucial, according to Pilgrim's Food Masters. "Retailers can also use signposting to highlight where there is a meat-free version available of shoppers' favourite foods," suggests Spencer. "In doing so, retailers will drive consumers to the plant-based fixture where they can discover the full range. This will be particularly important to capturing spend during Veganuary, as shoppers look to explore the plant-based category for the first time."
A dedicated section is working a treat at Knight's Budgens of Hassocks. "We've put in a dedicated chilled section of plant-based in Hassocks and a little bit in Stenning," says David. "It's worked really well. We have a vegan fresh food manager and he's steered us massively in terms of range selection." In addition he has "Cook-esque" freezers from plant-based brand The Brook, which he says are performing well.
Thea Brook, founder of The Brook, claims that a dedicated vegan section can work well. "If a consumer is looking for plant-based or free-from it does make the shopping experience a lot easier to be able to go to a section where everything or most things they can pick up as opposed to going through the entire place and looking at the ingredients to read if there's a little bit of milk powder in something, but that's specifically for people who are already very much looking for it," she says. "The argument for placing products throughout the store and not having it all grouped together is that then somebody who's flexitarian or just very open in terms of what they eat in their diet might end up picking up something that is plant-based and trying it because it's in the section where they were looking for other products and that's a really good way for people to try new things and encourage the adoption of some of these great alternatives that are out there."
Upfield urges convenience retailers to place vegan products alongside standard counterparts. "People shopping in smaller, local stores are often looking to save time, so meat and dairy alternatives must be easy to find and well displayed," says Thomas. "Plant-based products should be placed within the parent categories to encourage consumers to purchase these products and attract flexitarians or others who are keen to try plant-based alternatives."
Julian claims that getting his customers to buy into vegan lines is tricky and he is still working out the best way to merchandise them. "Unfortunately, lots of our stores and particularly my Stafford store are lower demographic," he says. "They'd rather have something cheap than something better for them. It's hard to get people motivated to buy plant-based and get them thinking outside the box. Lots of the activity is put in rack ends to get people buying into it."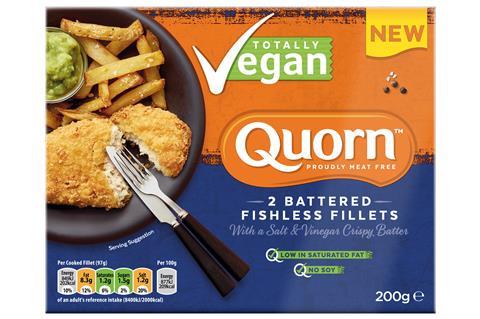 9. Fishless products are making inroads
"Sales of fishless products are seeing a rise as huge numbers of consumers realise the growing demand that's being placed on our oceans and seas, accelerated by documentaries such as 'Seaspiracy'," says Riley, noting that Quorn became the first meat free brand to launch both battered and breaded vegan fishless products into the UK market in 2019, with Quorn Fishless Fillets.
This year saw fish finger favourite Birds Eye take to the stage with the launch of a fishless variant made using rice protein under its Green Cuisine brand. "As shoppers increasingly look for plant-based alternatives of their favourite foods, Birds Eye's established brand heritage and dominance in the fish finger category give it the perfect background on which to launch the fish-free product," says Joss Bamber, commercial manager at Birds Eye. The product originally launched in Sainsbury, but is set for a wider roll-out next year. The firm claims that the product is a source of omega-3 and has retained the same recognisable taste by using the signature crumb found on its standard Fish Fingers.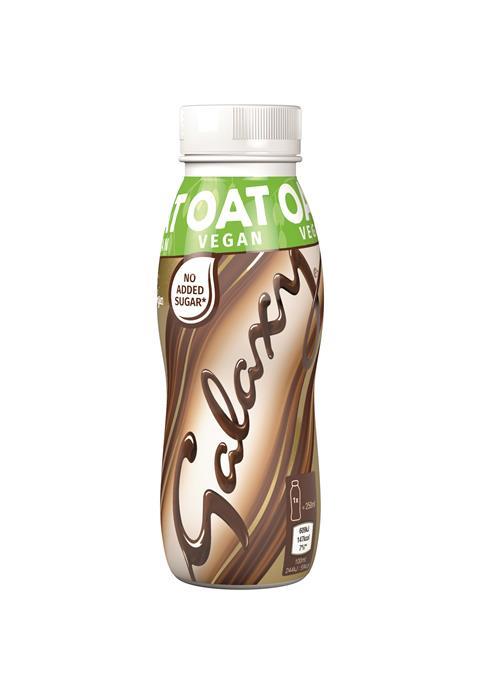 10. Non-dairy drinks within convenience are growing ahead of total market
Across the UK, the total market value of non-dairy drinks is an impressive £387m with 13% growth YoY (IRI 52 w/e 2 Oct, 21 Non-Dairy, Value Sales, Total Market). Meanwhile, within convenience the category is growing by 17.4% and totals £63m (IRI Non Dairy Milk, Total Market Value Sales to 2nd October 2021).
Mars Chocolate Drinks and Treats (MCD&T) introduced its range of 250 ml flavoured vegan drinks, to contribute to the growth within this buoyant category. "It's early days but our vegan drinks range is performing exceptionally well, with sales now totaling £395,463 [IRI 52 w/e 04 Sep, 21 Dairy Alternatives, Value Sales, Total Market]," says Michelle Frost, general manager at MCD&T. The firm's range includes Mars Vegan, Galaxy Vegan and Bounty Vegan all available in a 250ml format, with no added sugar and registered with The Vegan Society.