How c-stores are becoming top dogs in a growing category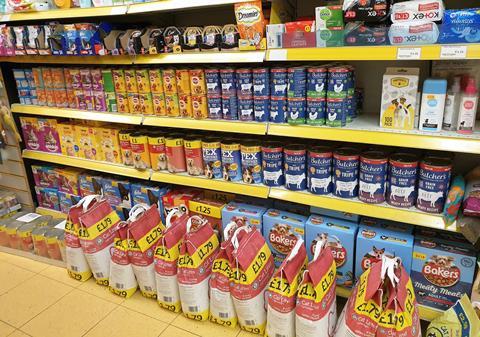 1. The convenience channel's petcare share is still growing
Covid-19 couldn't have gone better for our four-legged friends.
The move to working from home allowed more households to get pets for companionship and fun. In fact, Mintel reports that a huge 42% of pet parents acquired their little ones since the start of the pandemic. Many of those lucky critters were properly pampered too – as spending on commuting and eating out fell and freed up spare cash.
C-stores reaped the benefits as new pet owners decided to shop local for food and toys. And this trend shows no sign of slowing in 2022.
"Last year the convenience channel's share of petcare sales saw a growth of 0.2% to 5.4% while online value sales grew by over 16% in the same period [Nielsen]," says Zoe Taphouse, category and market activation director at Mars Petcare.
"As restrictions eased, the convenience channel saw its share of petcare spend increase by 0.5% points to 14.6% of total category value, with cat owners increasing spend in c-stores by 0.5% and dog owners spending 0.3% more [Nielsen].
To meet this rising market Mars is putting its marketing weight behind 'Dream Sixteen', key petcare must-stocks that include recognised names like Pedigree, Sheba and Cesar. The range includes three price-marked packs to signal everyday value between £3.75-£4.75.
"The category's doing really well just because there's been such a big upgrowth in new cats and dogs because of the pandemic," explains Dennis Williams from Broadway Convenience in Oxgangs. "All these animals have to eat – and we're here for them."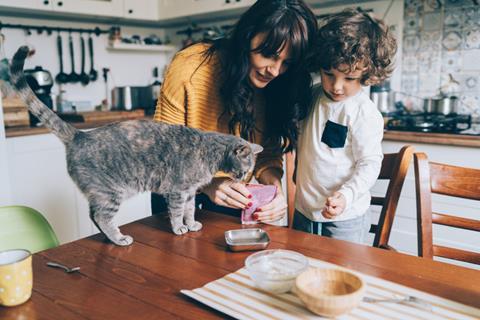 2. More pet-owners are becoming regular c-store customers
If all goes well those new cats and dogs will need feeding for some time to come. And there's evidence that new pet owners who chose c-stores to do so during lockdown are becoming regulars.
"The bulk of sales in the category are still driven by repeat purchase customers – these customers account for 97% of total sales in the category in the past year," says Marcus Vallance, head of wholesale at SalesOut.
"Where we have seen a change is around the behaviours of one off purchasing customers. Last year, one off purchasing customers accounted for 23% of all customers buying in the category – this year they account for only 16%.
"At the same time, the number of repeat purchase customers has increased to 82% this year vs 76% last year – suggesting that many customers who bought into the category last year to satisfy various Covid lockdown demand spikes have actually stuck around. It's a great sign of confidence!"
Stuart Cordner from Cordner's Spar in Belfast says that it's a case of drilling down to what these customers need to buy on the regular. To keep them covered his store includes a three-metre dedicated petcare fixture.
"It's basically one metre dog-food, one metre cat-food and another metre of what I call 'treats and treatments'" he says.
"We know that lockdown has created more pet owners. The challenge is about giving them the essentials: whether that's poo-bags, dog bones or flea treatment."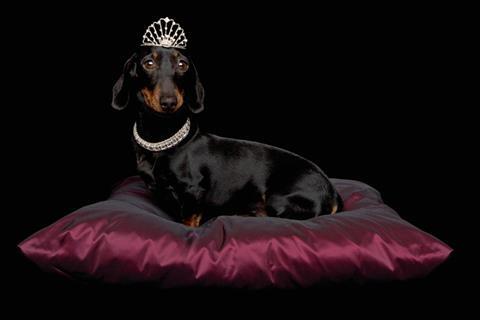 3. Luxury dog and cat brands are in double digit growth
Petcare isn't just another item to chuck in the basket. Pet owners see their fur babies as another member of the family, not just a needy ball of fur or feathers. Accordingly, they're willing to pay for quality.
"Premiumisation has long been a key driver of petcare sales, but the last year or so has seen the trend grow in popularity even further, with 40% of owners viewing their pet as a child or family member [Mars Pet ownership study]," says Taphouse.
"With such strong sentiment, it's no wonder that premium offerings are continuing to drive petcare sales. This is particularly true of convenience, where sales of luxury brands have increased by 18.4% for cats and 19.7% for dogs [Nielsen]. Therefore, it is important for retailers to utilise this opportunity in store by increasing space for these products, building excitement with new launches and offering tempting promotions to boost these sales further.
"Pets are more brand loyal than their owners!" adds Stuart.
"Take cats – which can be really fussy. They'll often only eat one type of pet-food. So price becomes secondary for customers – and I feel it's moving to the premium end of the market. Customers don't mind being 'spendy' if it's for their animals."
"Despite patrons wanting to dash in and out, pet purchases are no longer seen as spur of the moment, add on sales," says Francesca La Rosa, retail and trade specialist product manager of the Vital Pet Group.
"They go beyond treats or top ups and are more considered, with pet care convenience store shoppers seeking products tailored to the specific needs of their pet. This means that a pet's products now make up as much of a customer's essential items list, as products for any other family member would."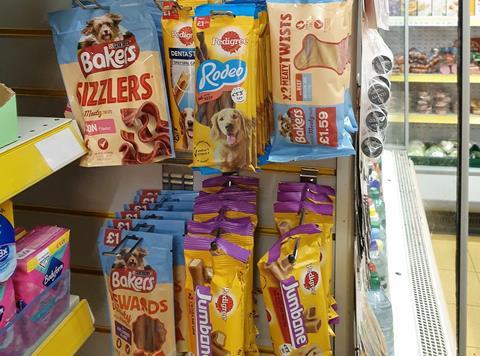 4. The top performing sub-categories are all focused on treating
Little treats have got many human customers through a tough couple of years. The same might be true of our pets too.
"Within the category itself, the top performing sub-categories are all focused on treating our pets with something special – Pet Toys (+25% in sales YOY), Cat Treats (+3% in sales YOY) and Dog Treats (+12% in sales YOY) the most eye catching performers," says SalesOut's Vallance.
"This all suggests that consumers are potentially seeing a position for convenience stores in the petcare arena as an easily accessible route for those off the cuff purchase decisions when it comes to treating their pet to a little something out of the ordinary."
Dennis has certainly seen success with the selection of dog treats and toys he introduced last summer.
"I think that because people are spending more time at home they've been able to play with their pets more," he says. "It's definitely done well for us."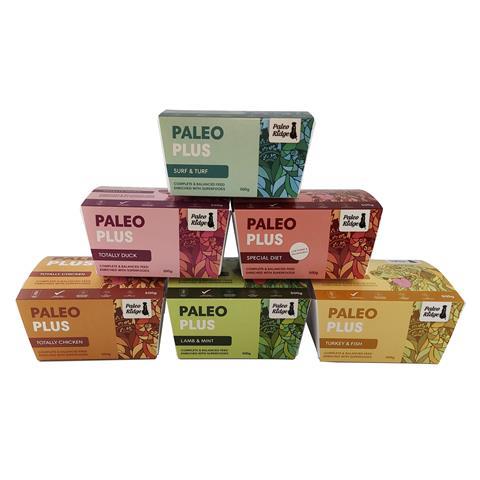 5. Petcare is becoming more trend-driven
Today's pet owners are likely to be younger people alive to wellness trends they see on social media.
"There has been a considerable generation shift in pet ownership over the past year," says La Rosa.
"Twenty-twenty one has seen Millennials and Zoomers combined now make up almost 60% of the pet owner population. Convenience store owners wanting to provide for pet consumers should consider the needs and trends of these younger generations who want to shop locally and take a more considered approach to the brands and products they buy."
For example, high quality raw dog food brand Paleo Ridge has brought in a new fully recyclable packaging redesign to house it's Zoomer-friendly 95% high-welfare meat and 5% natural superfoods recipe.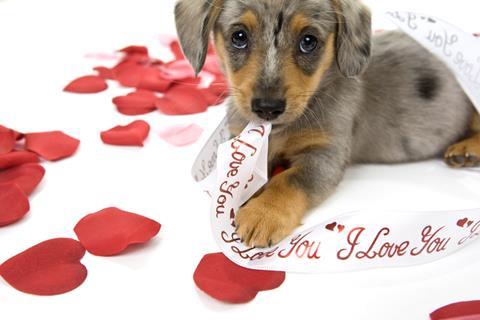 6. Petcare isn't just for Christmas – it's for Valentine's too
If pets are now fully fledged members of the family they're bound to be included in family events too – from birthdays to barbecues. Which means there's scope for retailers to cash in on occasions like Valentine's Day.
"Despite having forked out for luxury pet presents such as heated mattresses and sleeping bags [at Christmas] many pet owners confess that they will also be spoiling their pet this coming Valentine's too," says La Rosa.
"A recent study revealed that almost 57% of pet owners admit to spending between £11-£100 on their pets on Valentine's Day; nearly a quarter prefer to spend the day with their pet; and a further 26% confess that they'd most likely spend more on their pet than their partner!"
Plus, if that wasn't enough proof that petcare is a sustainable bet for c-stores, it seems the category spend is here to stay whatever cost-of-living rises are ahead. According to Mintel, 56% of pet owners would rather cut back on the money they spent on themselves before that spent on their pet.