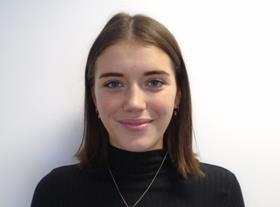 In the same way consumers contemplate what the balance should be between factors such as health and indulgence, retailers face a similar decision with core range and specialisation, says HIM's Alice Dolling.
Emerging consumer trends have paved the way for specialism in several large retailers. Most recently, Sainsbury's rolled out 'Taste of the Future' bays in 69 superstores which feature trend-leading challenger brands, and we have seen Marks & Spencer dedicate significant space to vegan products with its 'Plant Kitchen' brand.
However, nearly three in five independently-run c-stores are under 1,000sq ft and every inch of space is gold dust. Essentially, there must be justifiable benefits to specialism to overrule core products.
The championing argument for core is shoppers' hunger for brands, and the number of brand-only baskets peaked in convenience in 2019. But 62% of FMCG suppliers believe the current trading environment is either challenging or extremely challenging, and this opinion is regularly echoed among independent retailers.
The usual suspects of Brexit, legislation and crime are contributing to this, but so too are high street footfall and evolving consumer trends. Consumers can now get their loved brands from arguably even more convenient solutions such as Amazon Pantry and Deliveroo, and this has made high street footfall unpredictable.
Offering a specialist point of difference, something consumers cannot necessarily get from other channels or outlets, will be a good way to offset this as 55% of shoppers consider stocking interesting or unique products to be important or very important when choosing where to shop.
Core and specialism both serve a purpose – core will drive volume sales, but specialism will drive footfall. It will be about not trying to do everything, but doing the one (or two) right things that best suits your shoppers – advertise it, become famous for it and let it take the space it needs. Complement this with a rationalised core range that boasts big brands that shoppers can also put in their baskets, seeming as they've now been driven into store.