Interest in buying locally sourced produce has accelerated in recent years, driven by health, economic and environmental interests, writes HIM's Sarah Alhadeff.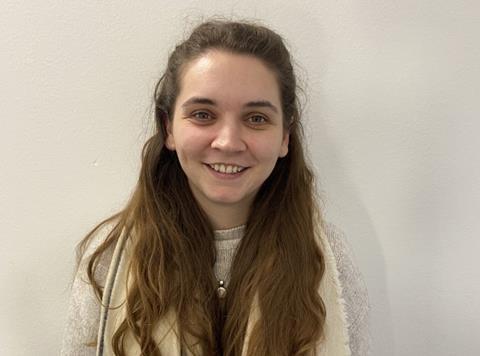 In a hard-to-imagine, pre-pandemic era, Brexit had already begun to shine a light on the future potential of produce grown nearer to home. Our December 2019 Omnichannel Barometer tracker found that 59% of consumers thought Brexit would put more emphasis on sourcing produce locally.
We also found a significant opportunity for retailers and suppliers to tap into this growing sense of loyalty to local products. Six in 10 consumers agreed they were more likely to buy something if it is locally sourced, rising to 66% of convenience store shoppers. Now we're in the midst of a worldwide pandemic affecting supply chains across the globe, the topic seems even more relevant.
But what do consumers understand by the term 'locally produced'? Most commonly, at 43% agreement, it means produced in their region. However, it can be interpreted as anything from being produced in the town where the consumer lives, through to being British, or produced in the UK.
Local sourcing implies freshness and therefore it is unsurprising that the winning category in terms of consumer interest in 'local' is fresh fruit and vegetables, with 69% agreement. In addition, fresh meat & fish (55%), chilled dairy (45%), and baked products such as bread and cakes (35%) would also have significant appeal.
One convenience store group which has put strong emphasis on local and 'best of British' produce is Simply Fresh. A high percentage of fruit and vegetables sold in their stores are sourced from local growers which, as highlighted on their website, helps local producers compete with major supermarkets, as well as growing the local economy. Costcutter is another example of a convenience store retailer with a shifting focus towards local shopping, illustrated through their recent brand repositioning from 'shop the way you live' to 'shop locally'.
So why is local produce even more relevant now, during the coronavirus pandemic? Put simply, shopping local has made something of a comeback due to a combination of being physically confined to our local areas, as well as being faced with empty shelves has led many shoppers to go local. Farm shops across the country have experienced a significant boost in trade as supermarkets initially struggled to meet demand for certain products. Similarly, delivery services from local food suppliers have also become increasingly popular. As a result, consumers are getting greater exposure to locally sourced produce and the benefits it can bring, which is particularly important at a time when many smaller businesses are struggling.
There is already a lot of speculation about what a post-pandemic food revolution might look like. At the same time, consumer concerns over the environmental impact of our consumption habits aren't likely to subside any time soon. If anything, the pandemic is intensifying the glare on the impact humans are having on the planet. However, on a positive note, an overwhelming sense of community has been borne out of these difficult times and for the food and drinks industry, this could translate into greater demand for locally sourced products, benefitting small businesses and local economies.