Trading at Eastcombe Village Stores in Gloucestershire is like nothing seen before, Mike reports.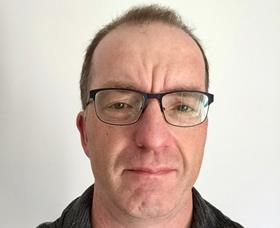 Well, it's safe to say that I never thought I'd see the day when I would write a column quite like this one. As retailers, parents, citizens, we are all being asked to do some incredibly difficult things and no two days, or even hours, are the same at the moment.
As a small rural shop we have suddenly come into sharp focus in the community in terms of residents' dependence on us. As the crisis escalates and more of our elderly customers self-isolate, we are becoming more of a home delivery service. In fact, most of my day so far has consisted of delivering groceries across the community.
People are still coming into the store, but given our small size of just 750sq ft maintaining social distancing has been tough. Up until last week we were allowing customers autonomy on social distancing, but we have now moved to enforcing it with taped markers on the shop floor. We've also introduced a one-way system around the shop aisles to avoid people crossing paths in the small space and only letting a limited number of people in the store at any 
one time.
It makes me wonder if people will eventually stop coming into the store altogether and just opt for home delivery, rather than waiting outside on the pavement for long periods of time. The future really is anyone's guess.
The one thing that remains constant is the loyalty, bravery and commitment being shown by our hard-working staff. They have all pulled together like troopers and I'm incredibly proud of what we are managing to achieve together in this incredibly tough time.