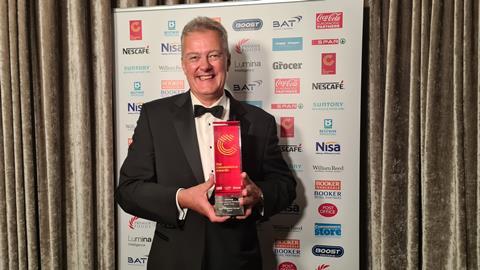 The Convenience Awards 2022 are now open for entries.
Celebrating the entire sector, there are 14 self-entry categories up for grabs, and retailers will need to decide which one is right for their business.
The majority of self-entry categories are open to all types of retailers – unaffiliated, managed or part of a symbol group. If you own or manage a convenience store, have a look at the categories below and see which fits you and your team.
Brought to you by ConvenienceStore.co.uk, Lumina Intelligence and The Grocer, The Convenience Awards will take place on Tuesday 13 September at The Londoner Hotel, Leicester Square. The deadline for entries is 11 April.
Convenience Rising Star of the Year
The Convenience Rising Star Award is open to retailers of all ages who have opened their first store or become manager in the past three years. As well as examining sales results and customer engagement, the judging panel will be looking for examples of innovation from entrants, particularly around taking a new approach to any retailing challenge. Sales, staff development and community engagement are also key considerations for this category.
Enter Convenience Rising Star of the Year
Community Initiative of the Year
A new award for 2022 - Community Initiative of the Year recognises an idea or initiative carried out by a retailer/store team that has helped their local community. Have you helped your community in a big way? Have you come up with a new idea to help groups near you? We want to hear from you. Entries must show how the store team has identified a particular issue in their community and worked to help remedy/overcome it.
Enter Community Initiative of the Year
Community Retailer of the Year
Community Retailer of the Year is open to retailers who care about their local areas and want to use every resource at their disposal to help it. Judges assessed entries on knowledge of issues affecting communities and how they helped tackle them, how they forged links beyond the traditional retailer/customer relationship, investments in the area and work with local charities.
Enter Community Retailer of the Year
Food to Go Store of the Year
Sales Colleague of the Year
This is a unique opportunity to share the fantastic work achieved by team members who go the extra mile to help their local communities, raise money for national/local charities, and demonstrates impressive entrepreneurial spirit by suggesting profit-generating ideas.
Sustainability Retailer of the Year
New Store/Refit of the Year
Large Convenience Store of the Year
Multiple Managed Convenience Store of the Year
Research categories
As well as the 14 self-entry categories, there are also seven research awards. The convenience store fascia/group awards are calculated using the UK's largest convenience shopper study, Lumina Intelligence's Convenience Tracking Programme. Built from analysis of over 50,000 shopping trips per year, with shoppers asked to rate their shopping experience across a range of different KPIs, including range, availability, ease of shop and friendliness of staff. These awards recognise the very best within convenience from the eyes of shoppers.
The supplier awards are based on feedback from interviews with over 250 convenience store retailers.