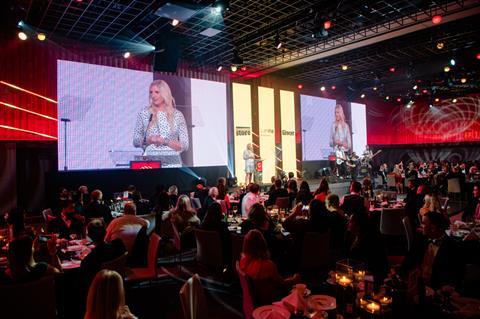 With the shortlist for The Convenience Awards 2022 unveiled, let's take a look at this year's judging panel for the top awards in the industry.
The Convenience Awards take place on Tuesday 13 September at The Londoner Hotel in Leicester Square, London, and with some fantastic entries for this year's awards, the event is shaping up to a can't miss for anyone in the convenience channel.
Book your tickets now for The Convenience Awards 2022.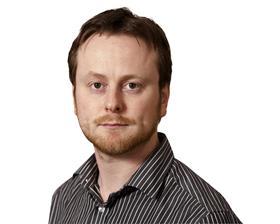 Aidan Fortune
Editor, ConvenienceStore.co.uk
Appointed editor of ConvenienceStore.co.uk in 2020, Aidan previously worked on the brand between 2008 and 2015 as a reporter and products editor, covering some of the major stories affecting the sector. During his time away from ConvenienceStore.co.uk, Aidan covered the international meat industry and hosted the World Steak Challenge.
Aidan grew up in the retail industry, with his parents running a convenience store in his native Dublin. He is most excited about best practice ideas and knowledge sharing amongst convenience retailers that helps the entire sector grow.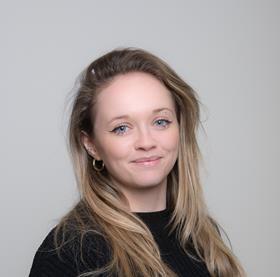 Alice Leader
Wholesale & Convenience Reporter, The Grocer
Alice is the wholesale & convenience reporter at The Grocer. She is responsible for covering news and features on symbol groups and retail chains including Spar, Nisa, Costcutter, SimplyFresh, and One Stop, as well the Co-op societies and forecourt operators. This July will mark her second year of working for the title, as well as for Conveniencestore.co.uk, after starting her journalism career at their sister brand, The Morning Advertiser, where she looked after the pub trade.
Alice started her journalism training in 2018 at Brighton Journalist Works, before completing the part-time NCTJ course in the summer of 2019.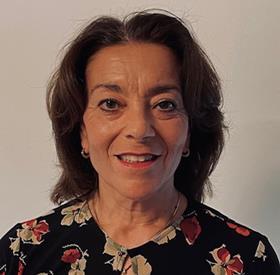 Anna Coules
Freelance consultant specialising in Business Strategy and Change Management in Retail Marketing
Anna began her 30-year career in forecourt retailing with Q8 Petroleum, originally in finance roles before moving to shops and merchandising. Over the years she has worked with most of the symbol groups while developing the shop offering for an estate that grew to almost 500 stores. She was the finance lead in the Q8/Budgens link up in the late 90s, which was one of the first, if not the first, grocer alliances with a forecourt group in the UK. Over the years as manager, shops and merchandising and later as marketing director for MRH, the UK's largest independent fuel retailer, Anna was responsible for delivering a mission led solution for each of our stores. Along with selecting the most relevant symbol group to work with for each individual store, she also introduced a variety of branded food service concessions as well as developing a new shop brand.
Following the sale of MRH, having decided to take time to pursue her personal interests such as skiing and scuba diving, she has been tempted back to the workplace by the odd interesting project such as working with Bestway Retail to develop their business strategy and improve their processes and controls.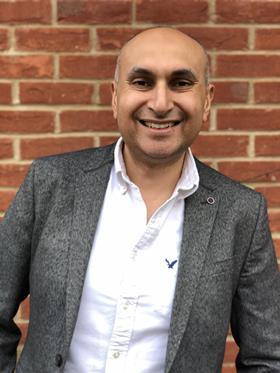 Ayman Nasreldin
Leadership Consultant & Executive Coach
With 22 years of Corporate Experience, Ayman started his career joining the Graduate Scheme at United Biscuits and joining the Sales Team. From there, he joined Nestle where he held various Customer Leadership roles across the Grocery Channel. In 2011 Ayman joined PepsiCo where he led the Foodservice Channel before joining Mars Wrigley heading up the Impulse Channel.
A Diversity and Inclusive Leadership Consultant , Board Level facilitator, and an EMCC accredited coach, Ayman has a passion for working with Leaders and High Potential Individuals helping them unlock their potential, identifying their Purpose and performing at their best.
In addition to his work in the Diversity & Inclusion space and Executive coaching, Ayman is an Associate Consultant with Total Negotiation Group, working with FMCG organisations on various consultancy and capability projects.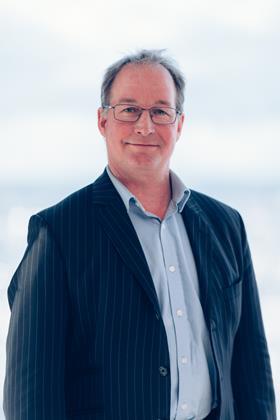 Bart DallaMura
Owner, Dallamura Ltd
Bart spent the first 25 years of his career on the supply side of the grocery trade. Starting as a marketing trainee with Unilever at Lipton Tea, he then worked in various commercial roles in the UK and in Scandinavia. He was Commercial Director at Allied Bakeries for five years before moving on to be UK Chief Executive of Bernard Matthews in Norfolk. After leaving Bernard Matthews he went on to buy his first convenience store in 2010, and has since grown his estate.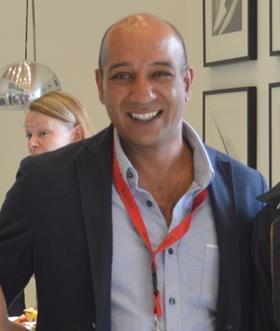 Dee Patel
Director, Dee's Group
Dee has been passionate about retailing since he was 12 years old. He started helping his parents in their pharmacies to having a chain of convenience stores, Costa Coffee stores, pharmacies, care homes and dessert restaurants over his career.
Dee has been involved with top convenience brands including Budgens, Nisa and Premier. He has also sat on retail forums for Budgens, Costa Coffee and in the healthcare sector, and believes everything still comes down to great customer experience which is what drives all of his businesses.
Dee now owns restaurant chain Kaspas and a chain of learning disability homes. His charity work has taken him around the world and he is an ambassador for Papworth Hospital.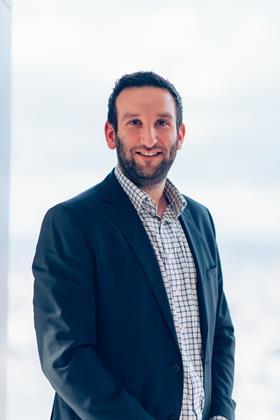 Giorgio Rigali
Convenience Communications Manager, Lumina Intelligence
Giorgio has worked in the UK convenience retail industry for a number of years with previous experience at Palmer & Harvey before joining Lumina Intelligence. Giorgio works closely with convenience store retailers on a number of initiatives, including The Convenience Mix podcast, which he produces.
At Lumina Intelligence, Giorgio is responsible for the communications strategy, as well as external partnerships, with a big focus on increasing the reach of Lumina Intelligence's insight and brand.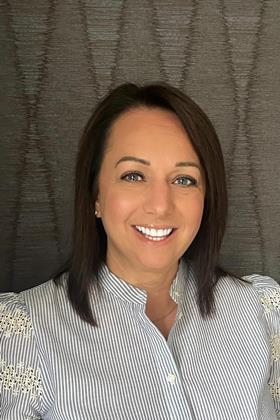 Natalie Rich
Director Rich Consultancy
Natalie has worked in FMCG across both grocery and Convenience Retail for over 20 years.
She specialised on the development and growth of Hallmark's Gifting offering to deliver one stop solution for cards and gift wrapping across the high street, grocery, and independent sector before taking an active role in the early years of the growth of Boost Energy Drinks.
At Boost, Natalie played an instrumental role in capitalising on the early growth of the energy drinks market in driving the Boost business to achieve a status as the No 2 energy drink brand in the UK market, and the No 1 soft drink brand within Northern Ireland.
She led product development to leverage Boost's offering within the energy market, as well as diversifying into new product categories outside the Boost brand. She championed the brand proposition and values driving a message of 'Great taste, excellent performance but at a fraction of the price' within the independent channel. She drove disruptive on-pack promotions and Boost's first major TV advert, as well as memorable activations reaching over 40 million consumers.
Natalie is now a Director of Rich Consultancy that works directly with SME business owners across a range of industries to enable the development and growth of their business journeys. As a consultant, Natalie has also worked on numerous projects focussing on marketing & communication strategies to project implementation to ensure delivery is aligned across all channels.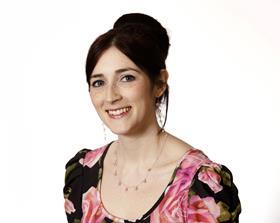 Sarah Britton
Deputy Editor, ConvenienceStore.co.uk
Sarah has worked at Convenience Store for 14 years, building meaningful relationships with many of the top retailers in the UK and using their insights to write informative and thought-provoking articles on a wide range of topics, including business planning, crime prevention, store development and product innovation. Prior to her time at Convenience Store, she spent three years working at Food Manufacture magazine.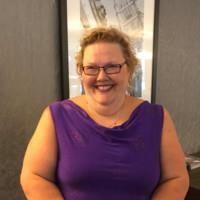 Sarah Johnson
Head of Retailer Engagement, Association of Convenience Stores
Sarah's career started in youth work, building youth provision in Surrey and including running events for the boroughs of Guildford and Waverley. Events included international youth exchanges with various European countries. Sarah joined ACS in 2007 as Events Coordinator, working her way up to Events Manager and then on to her current role of Head of Retailer Engagement. Sarah is not leaving events behind, but will continue to have responsibility for the growing portfolio, which is approximately 50 per year, including store tours and the annual ACS Summit. This role expands her responsibility to now includes overseeing all retailer memberships, encouraging more retailers to join and also to ensure that all retailers get the most out of their membership.