Being able to transform the customer experience, save employee hours and increase profits is essential to maintaining a competitive edge. Three retailers explain how the EDGEPoS system has helped them achieve all these goals.
Independent retailers are increasingly worried about the effect rising costs are having on their businesses.
The challenges they face include spiralling energy costs, the cost of goods, the difficulty in recruiting staff and increases in payroll.
But retail technology can help retailers combat these problems.
James Stead, area manager at E T White & Sons, alongside owner Edward White, made the decision to install EDGEPoS in their Spar convenience store and BP fuel site in Calver in November 2018.
"We went on an EDGEPoS study tour in Northern Ireland and immediately made the decision to upgrade to EDGEPoS in both stores because of how advanced the system is. In addition, the opportunity to add a self-serve checkout onsite, plus run our own in-store coupons allowed us to grow the business and utilise our existing staff onsite," says Stead.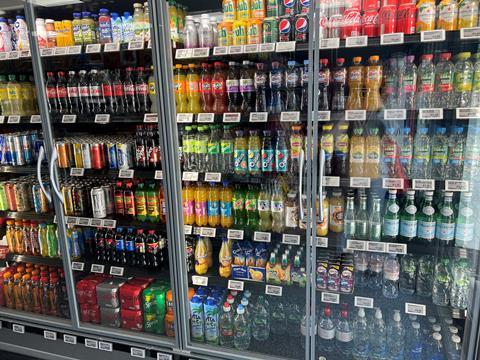 Benefits and time-saving of retail technology
"EDGEPoS offers us self-checkouts, in-store coupons, self-populating picture PLUs, front-screen CDU advertising, an accounts exporting facility and an advanced and simple reporting structure, including scheduled reports to my email address.
"The reporting on EDGEPoS allows me to keep full control and visibility, and enables me to keep a check of all aspects on both businesses.
"Other benefits include the accuracy of the reductions and wastage reports. We simply apply a reduction with our handset, which automatically prints out a yellow reduced sticker for the products – and is instantly scannable at the till at the reduced price. The reduced item appears on the Gander app, which our customers can download and see a live view of the reduced products that we have in-store.
"One of the biggest areas where I have saved time since installing EDGEPoS is with our promotions and accounts," he adds. "Before, the process would have taken me three to four hours each week. Now, the list is simply imported into EDGEPoS at the touch of a button, saving me time and ensuring accuracy.
"We automatically export all our accounts information to Xero straight from the EDGEPoS system. This function alone saves me a further two hours per week."
Providing self-serve options
Paul and Karen Stephenson own a retail suite of 18 stores. They installed EDGEPoS into a newly opened Nisa outlet in Barrow-in-Furness in late 2021.
Karen Stephenson says: "We decided to install one hybrid self-checkout and two stand-alone self-checkout kiosks to give customers the option to serve themselves during our busiest times. Our stand-alone self-checkouts are card only. We also installed the Glory Cash Management system in our bank of two cashier/hybrid SCO tills and implemented the reduction app Gander to our customers.
"The results have been fantastic, with over 32% of our total store transactions now going through self-serve, and over 45% of EFT transactions are by customers serving themselves. This has allowed us to use staff in different areas of the store and our customers picked up the self-serve tills in no time.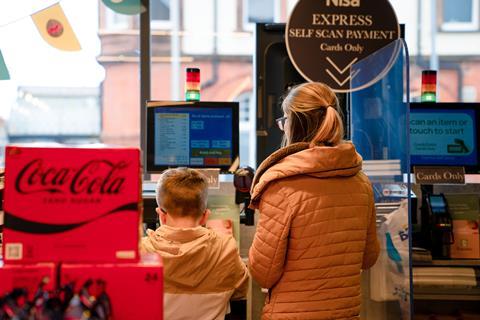 Installing electronic shelf-edge labels
Checkout Express in High Street, Wimbledon, installed EDGEPoS and electronic self-edge labels (ESELs) into their newly opened convenience store in the summer of 2020.
Store manager Amber Mayers says: "EDGEPoS was the obvious choice for us when we were opening our busy convenience store, and the ESELs have been a huge time-saver.
"We didn't want to use paper shelf-edge labels (SELs) as it was a time-consuming, laborious, and cumbersome process to print labels and apply them to shelves, especially when there are new products, price changes and promotion changeovers to manage. We were also keen to open the store and benefit from an increased margin profit and instant price switches, with our own branding on the ESELs.
"Our partnership with Henderson Technology and the EDGEPoS system has worked so well, that we are installing EDGEPoS into both the Milo's Ice Cream and Wimbledon Fair stores we are opening soon."
How to keep up with digital apps
Henderson Technology also has seamless integrations with Gander, Bludot Technologies and Ubamarket to offer future-proof, innovative and forward-thinking solutions to convenience stores.
Bludot Technologies has developed the Appetite! Home Delivery and Click n Collect app. This can be taken under the Appetite! umbrella, or it can be branded under a bespoke convenience group name, with the list of stores within this app for the customer to choose from. This app also offers a cost-effective, fully integrated solution for hot food ordering and delivery, alongside grocery.
Scan, Pay, Go! from Ubamarket is currently being piloted in 15 Henderson Retail company-owned Spar stores and is available now to all retailers with the EDGEPoS system.
Before Henderson Retail used the Gander app, its sell-through rate would routinely be in the region of 48%. After it adopted Gander, this has increased to 70% in some stores – a huge 22% increase with no other in-store changes. With stores regularly selling over 85% of their reduced food, the results correlate with stores on the highest app usage - showing that the more people see these products, the more they come to store and buy them. The positive impact on the environment (saving over 160 tonnes of CO2 in a single quarter alone) also cannot be ignored and consumers struggling with the increase in the cost of living will also benefit from these in-store reductions.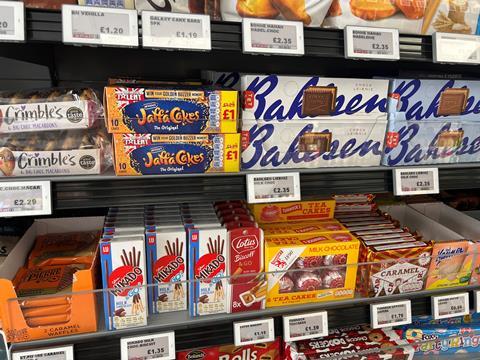 Independent retailer advice
James Stead says: "Do your research. Future-proof your business and look at all of what a provider can give you. Since installing EDGEPoS, I can't believe how much time it has saved me on a weekly basis. It has taken laborious tasks from me and allows me to take full control of exactly what is going on in the two businesses.
"When you manage busy stores, your time is precious. I am also extremely impressed with how the team at Henderson Technology has developed a couple of our ideas and adapted operational requests into our store. This has freed my time up to allow me concentrate on important things like data processing and reporting.
"With EDGEPoS, Henderson Technology is at the forefront of developing cost-effective, innovative products. It is retail technology that fits in with convenience stores, no matter what size store, single site, or a multi-site group.
"When I have had to contact the support team, the level of customer service provided has been first-class, prompt and always courteous. I would urge everyone to contact Henderson Technology to arrange an EDGEPoS demo. It has been an enormous success for us, and we have reaped the benefits from day one of installing the system."
To find out more about the bespoke technology solutions Henderson Technology offers, visit: https://www.henderson.technology/edgepos-products/

Henderson Technology, the leading EPOS supplier, works with independent retailers and offers a number of bespoke technology solutions so store owners can focus on making their businesses more profitable while providing shoppers with an excellent in-store experience. To find out more, visit: https://www.henderson.technology/edgepos-products/