The pandemic has led to growth across tobacco and vaping categories as long retailers are focusing on the right areas.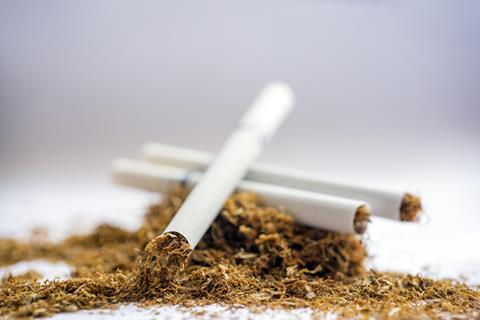 1. Tobacco is up, but e-cigs are stealing sales from standard cigarettes
The total category is up 15% YOY in terms of sales, according to SalesOut, which monitors sales of wholesalers within the convenience channel. "The increase is not purely driven by price increases – the number of retail units shipped was up 13% YOY," says managing director Kirsty Harris-Clarke.
Salesout claims that standard cigarettes now make up 73% of total tobacco sales, down from 79% in 2019. "This drop has been predominantly driven by e-cigarettes," says Harris-Clarke. "We could anticipate potentially another 5% to 6% shaved off again this year with e-cigarettes pushing on further (they currently represent only c.1% of total sales so don't expect seismic change anytime soon)."
Meanwhile, cigars have seen a small decline in volumes of 2.7%, but a small rise in value sales of 1.7% (IRI MarketPlace, w/e 27/12/2020). However, Scandinavian Tobacco Group UK reports that the medium/large segment is performing well, growing by 11.6% in volume and nearly 16% in value versus the same time last year.
Julian Taylor-Green has seen a brilliant performance in tobacco across both his Lindford and Stafford Spar stores. "Tobacco is monumentally through the roof," he says. "Lindford's growth in tobacco is well into the double digits and pulling a reasonably stable margin."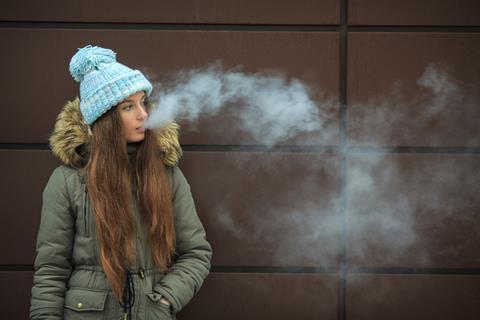 2. Vaping sales are up 29% in convenience with independents and symbols outperforming overall traditional retail growth
Vaping is positively thriving, according to JTI, up 29% year-on-year in convenience [IRI Market Place, Value Sales, Total E-Vapour Category, Convenience GB & NI Combined, MAT Dec 2020 vs MAT Dec 2019].
"Despite vape stores reopening on June 15th 2020, sales of e-cigarettes in traditional retail remained 7% higher than pre-pandemic levels – with independent stores retaining the highest share of sales with 11% [IRI Market Place, I&S Channel, Total E-Vapour Unit Sales, Latest 4 Week average to w/e 13/09/20 vs Average pre lockdown (2020 average up to w/e 15/03/20]," says Lyle Mitchley, reduced risk products and brand portfolio manager at JTI UK. "In November, sales boosted again, increasing by 8% in traditional retail [IRI Marketplace, Unit Sales, Total RRP Category, 4WA in Nov 2020 vs 4WA in Oct 2020] and 13% in Independents stores [IRI Marketplace, Independent & Symbols, Unit Sales, Total RRP Category, 4WA in Nov 2020 vs 4WA in Oct 2020].
"Now existing adult smokers and vapers have become more aware of the wide range of vaping products available to them, and just how easy it is to pick them up in traditional retail, we expect sales to remain high in this channel, especially with the uncertainty we still face." The firm advises retailers to stock up on its best-selling pod-device Logic Compact and the Logic Compact Intense and EPIQ ranges.
Juul Labs agrees that indies and symbols are winning with vaping. "Symbols and Independents now account for almost thirty percent of the £333m vaping category, having broken through the £100m rolling annualised sales mark in November last year," says sales director John Patterson, Juul Labs UK.
E-cigs are up 29% in terms of buying customers, notes Salesout. "More and more convenience store owners are seemingly investing further and heavier into the category after slow uptake rates in previous years," says Harris-Clarke.
Julian is positive about vaping, but he claims that the category has a long way to go. "Vaping is picking up with speed, but is still only a small percentage," he says.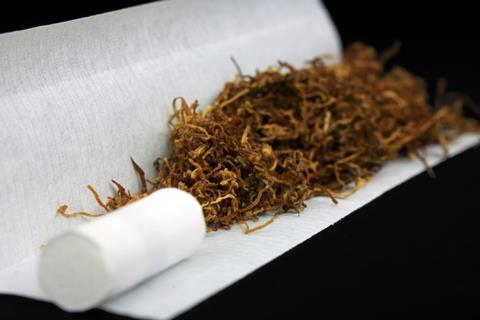 3. Rolling tobacco saw sales growth increase almost four fold in 2020
"We saw significant YOY increases in Rolling Tobacco which was up 41% in sales, up 29% in retail units and up 2% in terms of buying customers," says Harris-Clarke. "For those not looking to move away from traditional tobacco but looking to stretch their budgets further in a Covid environment, perhaps not that surprising. The positive sales activity around rolling tobacco is going to be heavily linked to the continued economic situation around Covid. Whilst there was a notable sales jump from 2018 to 2019 for the category (+£67m), the jump from 2019 to 2020 was almost 4x that (+£257m) which cannot be coincidental given the arrival of Covid and the lower price point associated with rolling varieties. We would anticipate another sales value jump in 2021 when comparing against 2020 but it remains to be seen if the current values will be maintained or potentially drop a little as customers move back to standard cigarettes."
Julian attributes much of the increase in rolling tobacco to covid effectively stubbing out the illegal trade. "I believe a big proportion of rolling tobacco would be through illicit trade," he says. He also notes that people are turning to rolling tobacco to save money. "The price of a packet of 20 cigs is around £10. In roll your own you can get 40-60 cigs."
This has had a knock on effect on Tobacco Accessories sales in the convenience channel, which are now worth over £230m (making up more than three quarters of the tracked total tobacco accessories market), up 3.1% year-on-year (IRI 52 w/e 29/11/2020). "Market growth has been accelerated by the record number of consumers turning to roll-your-own products, recognising the quality and affordability they deliver, as cost-conscious shoppers look for greater value for money in both tobacco and accessories," says Gavin Anderson, head of sales at Republic Technologies (UK) Ltd. "The fact that people are working from home in the largest ever numbers and have access to a raft of NPD, which is broadening tobacco accessories' appeal, is contributing significantly to the growth of the market." The firm launched Swan Flavour Fusion Cards last month, which enable consumers to create their own level of flavour in a packet of cigarettes or roll-your-own tobacco in 30 minutes.
ADVERTISEMENT
nzo Vape is fastest growing pod brand in Sainsbury's
nzo has been identified as the fastest growing pod brand in Sainsbury's (Source: Sainsburys Nielsen Trading Data DDEW - W/E 07/11/20 - 23/01/21).
nzo Vape is a closed pod system, sleek in look and light and tactile in the hand. There are no buttons or switches – the aim being simplicity. The system is particularly aimed at smokers that are seeking a way to quit harmful cigarette smoking but feel vaping has to date been too complicated.
An nzo starter pack consists of the battery system, USB-C charging cable and three pods, Blackcurrant Lemonade, Icy Mango and Menthol 20mg with a £19.95 RRP giving retailers up to 70% margins.
nzo prides itself on bridging the gap for smokers and vapers alike, and has collaborated with leading e-liquids brands Pukka Juice and Pacha Mama; to bring consumers a selection of premium flavours across two strengths.
Technical specifications
Nzo Vape Device
Length 22mm
Height 95 mm
Width 9mm
Capacity 1.7ml
Weight 25g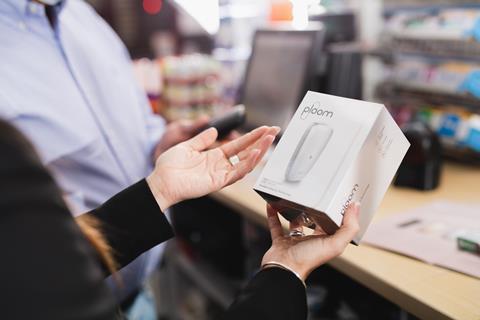 4. By 2025 there will be nearly one million Heated Tobacco users nationwide
"It's predicted that by 2025 there will be nearly one million Heated Tobacco users nationwide and that traditional retail will contribute to two thirds (67%) of this volume [JTI estimates (Walnut online research/Euromonitor)] so, retailers should be considering products such as Ploom S and EVO tobacco sticks for their range when possible," says Lyle Mitchley, reduced risk products and brand portfolio manager at JTI UK.
However, the brand has considerable ground to cover to catch up with market leader IQOS, which is now the number one smoke-free product in the UK, according to Philip Morris Limited (PML). Over the past 12 months, PML claims to have seen demand for heated tobacco increase significantly. "Following the menthol cigarette ban in May last year, a third of the 1.3 million smokers who chose menthol cigarettes were looking to make a switch to either a heated tobacco or e-cigarette products [Independent survey by Populus, commissioned on behalf of PML, May 2020]," says Kate O'Dowd, head of commercial planning UK & Ireland. "We moved quickly, scaling our community of retailers and the support we offered. In the months that followed the retail value share of IQOS and HEETS heated tobacco sticks grew, and in June 2020, surpassed that of PML's nearest competitor products in the smoke-free category." IQOS recently added a Teak variant to the HEETS range.
St John's Budgens in Warwickshire, has eight metres dedicated to smoke-free categories and owner Avtar 'Sid' Sidhu claims that sales of IQOS and HEETS are "extremely strong" and encourage good footfall.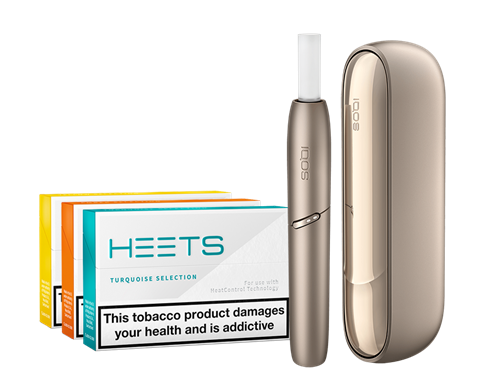 5. Over a third of retailers are expecting more customers to switch to smoke-free alternatives in 2021
In December 2020 Kam Media research commissioned by PML found 38% of retailers are expecting more customers to switch to smoke-free alternatives in 2021. "We found that retailers ranked a 'cigarette-like experience' as important to their customers looking to switch to a smoke-free alternative," claims O'Dowd. She claims that offering choice is crucial: "No single smoke-free product will ever be able appeal to all adult smokers. It is important then, that retailers provide a wide range of alternatives for smokers who can't or won't quit. This is the best way to ensure that consumers' differing preferences such as taste and sensory experience, are met."
Sid agrees that giving customers a range of smoking alternatives to choose from is worthwhile. As well IQOS and HEETS, he has also seen great success with his Aquavape store within a store offer. "Carrying a number of products means you start getting known for it," he says. "Then you become a destination store."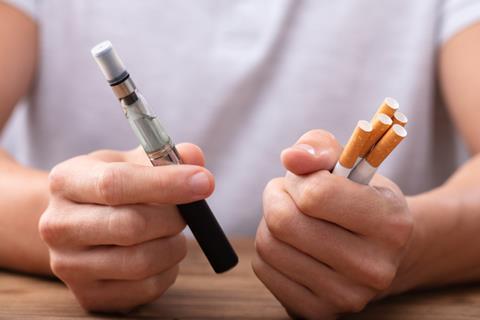 6. 53% of smokers in 2020 believed that vaping was as harmful as smoking or worse
Misconceptions around vaping are rife. Public Health England's (PHE) seventh independent report on vaping in England, carried out by researchers at King's College London, found that 38% of smokers in 2020 believed that vaping is as harmful as smoking and 15% believed that vaping is more harmful. These views fly in the face of what scientific evidence shows. Charity Yorkshire Cancer Research claims: "Vaping is far less harmful than smoking and switching completely can improve health substantially, compared to continuing to smoke." The group feels so strongly about this, it has even made a video to address vaping myths.

The PHE report also showed the success of vaping in helping consumers to quit smoking. Using a vaping product as part of a quit attempt in local stop smoking services had some of the highest quit success rates – between 59.7% and 74% in 2019 and 2020.
"More information and support needs to be made available to help adult smokers to transition away from combustible cigarettes in 2021, as there remains a distinct lack of information about the harm reduction potential of the category," says Juul's Patterson. "The dangers of smoking and the potential harm reduction of vaping have to be front and centre."
Julian can understand the confusion surrounding vaping. "It's a difficult marketplace - things went wrong with the bad publicity coming out of the States and Covid has made it difficult to manage," he says. "I think people don't switch because they aren't convinced one way or another. If you're going to quit you need clarity about where you're going. We've got to be on the front foot quickly. It's absolutely critical we get our offer in place."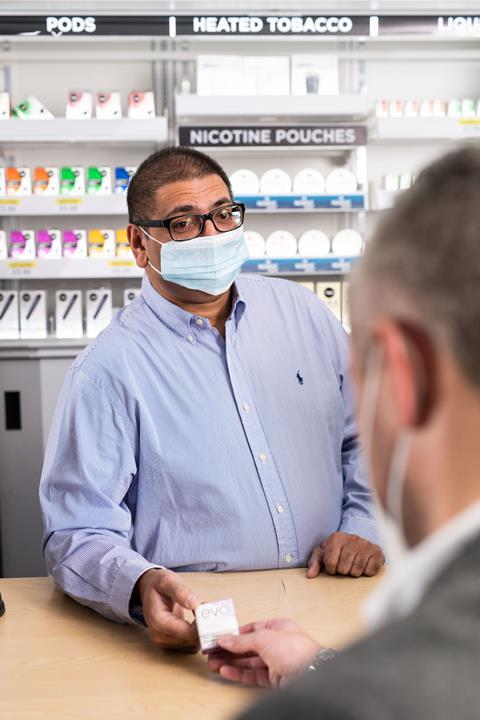 7. 45% of retailers believe they play a role in helping customers move away from cigarettes
Education is key to boosting smoke free sales, claims PML. An independent survey by KAM Media on behalf of PML, found that 45% of retailers believe they play a role in helping customers move away from cigarettes. The survey also found that 60% felt staff knowledge or training on smoke-free alternatives was very important. "Independent retailers can play an important role in their communities by educating adult smokers on the better options available, which is why educating themselves and their staff is also key," says O'Dowd.
Sid agrees: "Our staff listen intently, and our approach is all about quality customer service - this engagement is a really vital component of successful alternative tobacco sales, removing the barriers between the product and consumer and making the transition as easy as possible." He claims that some retailers have struggled with HEETS and have even contacted him to buy their stock because they can't sell it. But he claims that the answer is to have specialist staff who really know the category and can explain it to customers. "We target every smoker that comes in. There's a lot of people who've tried vaping and aren't interested, but IQOS is completely different. It's all about the repeat trade."
Juul concurs that retailers have a key role to play in the process. "We believe that with greater co-operations between retailers, stakeholders and regulators, adult smokers can be provided with the knowledge, behavioural support and tools they need to transition away from tobacco products, and to help the government achieve its smoke free target by 2030, as we work to ultimately eliminate cigarettes," says Patterson.
Julian is keen to get a good handle on the category, but claims that it isn't straightforward because there are so many different suppliers involved. "I still think it is not a clear category with two or three players influencing the market. There are lots of smaller suppliers, then you've got JTI, PML and Imperial coming on board gradually and vape shops and there are a lot of mixed messages. It's not clearly defined." He also adds that lockdown restrictions have made supplier visits difficult. "Liberty Flights have been quite proactive in our stores, but we have to be careful about businesses coming into stores. Covid has made it different because the ability to engage with people is driven by government guidelines so it's been a bit of a challenge."
8. Closed pod systems saw a 63% increase in sales year on year
Juul Labs UK claims that closed systems are increasing their share of sales in Symbols and Independents. "Retailers are capitalising on the popularity of closed systems with adult smokers and existing vapers," he says. "Closed system sales have grown to account for 34.5% of sales in Symbols and Independents.
"Figures from IRI show that closed pod systems have continued to be the primary growth driver in the category posting a 63% increase in sales year on year. While there may have been an upsurge in e-liquids for open systems which have been a mainstay of specialist vape sales, it's likely closed pods will continue to drive category growth in traditional retail."
Julian agrees that closed systems hold opportunity for c-stores. "People who smoke the tank systems go to a specialist and only engage with us for the juice," he says. "Where we've got a role to play is the disposable systems."

Sarah is Deputy Editor for conveniencestore.co.uk.