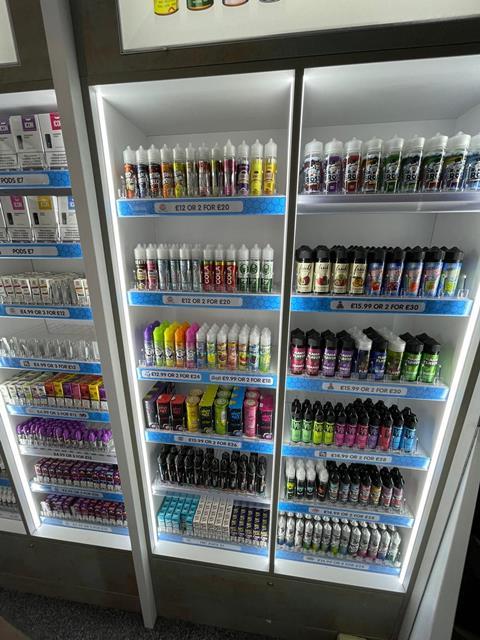 Having opened his Aquavape store-within-a-store in 2019, Avtar 'Sid' Sidhu, has now developed a new offer with Ecigwizard. "It's the next level," states the owner of St John's Budgens in Kenilworth, Warwickshire, explaining that Aquavape has bought Ecigwizard. "A lot of vape shops are struggling and closing, but these guys are still growing."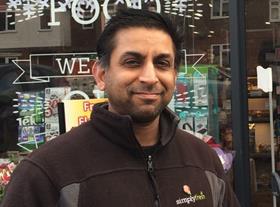 He claims that education remains central to sales. "This business is about having that knowledge and depth," he says. "You can rely on the expertise of this company to make sure we have the right range and are being proactive with it."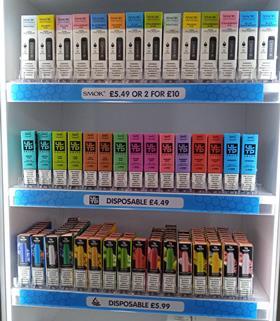 Allowing the vaping firm to train his staff means they have have broader knowledge of the category and the products available. "They have in-store trainers," says Sid. "For us, you're running a c-store - you have a GCSE in every category. If you want the PHD then you have to call the company in who represents that."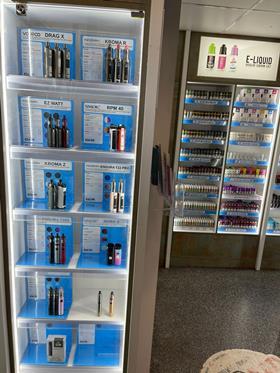 The whole area has received a revamp. "The look and feel is completely different - we have a new gantry and signage," he says. "We've had a complete change of products. It will still be operated through the main till points, though we are looking at a contactless payment self-checkout pod in that area."
The vaping section will be manned by a dedicated member of staff during key trading hours. "We're open as a c-store from 6:30am to 9:30pm," says Sid. "The vape store will be open the same hours and will have a specialist from midday to 8pm - one of our guys is trained up. He's so switched on, and I've empowered him and sent him to convention centres. I give him lots of bonuses and incentivise him."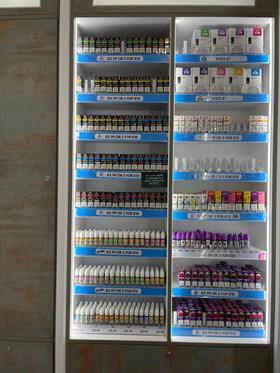 Heated tobacco is still part of the mix. "We've had a custom built IQOS stand put in by Phillip Morris as part of the change," he says.
Working closely with suppliers means Sid keeps up to date with the latest products on the market. "We offer above and beyond what other stores offer in the area. We offer warranties, advice, repairs and we're better value than vape shops. There's always newer devices coming out and a lot of stores will have products they've bought that sit there gathering dust. We don't have that - we always have the latest stock."
Sid claims he is now able to offer stronger deals too. "It's a lot more professional than it was, the pricing is better - we're matching their online pricing instore," he says. "We were doing three for £10, we're now doing eight for £20 on the regular and nic salt ranges. On the short fills (bigger bottles) that's where we over index compared to a vape store. We give free nic shots for every purchase. It's all on consignment so there's no physical cash tied up."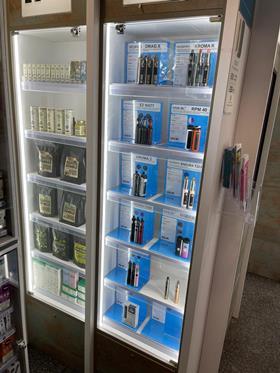 The new approach has resulted in strong sales. "My wholesale bill is £15,000 a month, that's pretty good when you're talking about the margins on this stuff," he says. "My margins range from just over 20% up to 70%.
"The spend is spread across all closed systems, such as Vuse etc, IQOS, devices and consumables and e-liquids," claims Sid. Sales are averaging out at £6,000 a week, which includes repairs and maintenance.
But success has not come overnight. "Our journey started eight years ago by putting a 1.25m gantry behind the counter," he says. "From a disjointed, chaotic supply chain, importing from the USA, to what we have today. It's taken belief perseverance, dedication and investment, in both time and monetary terms."
To become an Ecigwizard stockist, the firm requires retailers to display signage and stock 80% of their vape products from the company.