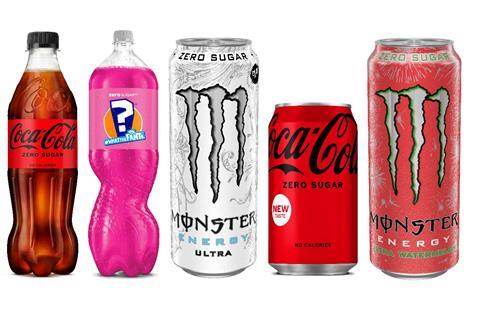 As High Fat Salt & Sugar (HFSS) legislation approaches, some of the key categories in your store will be impacted in terms of how and where they can be sold.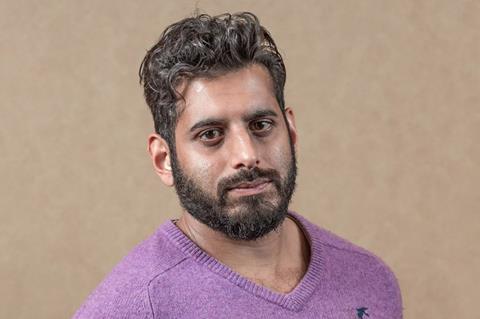 Soft drinks falls under the remit of the HFSS legislation, and while it has a head-start over other categories due to the soft drinks levy that was introduced in 2018, there's still some work needed to be done. To help retailers make sense of what the legislation means, ConvenienceStore.co.uk spoke to CCEP GB strategic projects HFSS lead Aaron Patel about the issue.
When discussing the impact on the convenience channel, Patel explains that retailers need to work out if they are fully affected by the legislation. "It's important to highlight that the High, Fat, Salt and Sugar (HFSS) regulations will have varying impacts on the convenience channel. The channel should therefore be split into sub-channels – managed convenience (including franchise / symbol retailers above 2,000 square feet) and truly independent convenience alongside franchisee outlets below 2,000 square feet. Of course, there is still some uncertainty where franchisees sit within the regulations."
While some details regarding who is exempt or not need to be decided upon, he advises retailers to check with their symbol group before acting. "Within managed convenience, the regulations will likely apply. While the latest guidance provides some additional wording around the intention of the regulations when it comes to symbol and franchise operations, it is still recommended that retailers consult with their symbol group about whether legal advice has been issued on the status of their inclusion within the regulations.
"The impact for those businesses is likely to be significant. Restrictions on multibuys will apply across all of these stores on 15 food and drink categories, if products are HFSS. And depending on store footprint, these products will no longer be able to be placed at the front of store, checkout or gondola end. Assessing store footprint, to determine if you meet the 2,000 square feet threshold, is critical to determining impact."
But what of soft drinks themselves? The category was subject to a levy in 2018 which gives it a leg up on others but is it as big an advantage as it seems?
"A large proportion of the Soft Drink category is non-HFSS and is ready to support impacted convenience retailers," says Aaron. "CCEP's sugar reduction journey began 40 years ago through the introduction of Diet Coke, but it's fair to say that the Soft Drinks Levy and the consumer demand has accelerated our progress and indeed the whole soft drinks industry.
"Soft drinks is ahead of other categories, having reduced sugar by more than 17% since 2017. And that's been achieved while delivering 15% volume growth in the same period – proof of sustained consumer demand for no and low sugar options, and for recipes that have successfully been reformulated and still taste great, like Fanta for example.
"The net result of all this is that almost three quarters of soft drinks value sales already come from HFSS-compliant products – significantly more than other HFSS categories, many of which are still far below even 10%."
Soft drinks are a driving force of value growth across all impulse categories, and no and low sugar soft drinks continue to grow ahead of regular variants in impulse. We know sales from soft drinks are accountable for around 10% of total sales across convenience and it's likely that HFSS regulations will help increase this."
This doesn't happen by accident though and CCEP has been on hand to support retailers through this journey. "The right information and communication is really important, and that is why we have just launched a new trade communications campaign to showcase that 86%[1] of our soft drinks will be HFSS compliant by October, providing absolute clarity to impacted convenience retailers as to the products they can display and promote without restrictions. This detail can also be found on our trade website My.CCEP.com: https://my.ccep.com/topics/hfss.
Patel says CCEP is also providing promotional support. "We're also reviewing things like promotional support plans. We are recommending that impacted stores adopt a dual promotional strategy, whereby HFSS-compliant products are still available on multi-buy promotions, and where HFSS-impacted products benefit from temporary price reductions only.
"It's also important not to overlook that HFSS (in non-restricted locations) and non-HFSS soft drinks can still be included as part of a deal with food, to drive incremental sales in other categories and increase overall basket spend. All of our field sales reps understand the regulations, what they means for stores of different sizes, and how retailers can work within the guidelines and capitalise on them."
CCEP's work doesn't stop there though; it will be helping retailers navigate this tricky piece of legislation in the run-up to October. "We'll continue to work closely with our retail partners as they prepare for the new regulations. We understand that sharing advice on ranging and merchandising will be particularly important for many of our customers right now. Supporting trial stores in convenience is important and we'll continue to share learnings on the lead up to October as more trials are implemented.
"That could mean how best to replace HFSS-impacted categories on till points or aisle ends, or the role small drinks chillers or freestanding displays of HFSS-compliant ambient soft drinks can play while shoppers are queuing up to pay."
He says that just because a product isn't HFSS-compliant, doesn't mean it won't still be a sales driver for stores.
"Retailers shouldn't however lose focus on non-compliant brands and look at how they can drive excitement in the aisle through seasonal space, cross-category promotions with complimentary categories like food and snacks, and in aisle promotional bays. In 2021 CCEP was the #1 contributor to FMCG growth in GB and part of this was Coca-Cola original taste and Monster Original.
"For those reconsidering where to locate products and what to display in restricted locations, food-to-go displays (2000+ sq. ft stores) close to the store entrance will need to remove HFSS products, and apply an HFSS-compliant planogram to the fixture. For soft drinks this will mean an expanded low/no sugar range. Alternatively, some stores might be able to move their chiller or reverse the flow of what's already on display to move HFSS products further from the door.
"For those independent retailers that are exempt, we hope that together, we can realise the opportunity too. For example, is there scope to use the acceleration in healthier alternatives for growth opportunities? Could shoppers switch to these outlets for certain products? These are all questions we'll help to answer."
The HFSS legislation has sparked some debate, particularly amongst retailers that are exempt from the rules. Patel believes this could provide a great opportunity for stores. "Regardless of whether stores are subject to HFSS regulations, there's a big opportunity to upweight low and no sugar variants of soft drinks, especially given 67% of shoppers have already reduced, or are considering reducing consumption of high sugar products and the fact that no and low sugar variants continue to grow ahead of regular variants in impulse.
"However, we fully believe in choice for the shopper and this view hasn't changed since the introduction of the soft drinks tax back in 2018. The likes of Coca-Cola original taste and Monster original have an incredibly loyal following who enjoy the existing great tasting recipes. And for those who want a zero sugar alternative, we offer that in our portfolio too e.g. Diet Coke and Coca-Cola Zero Sugar (fastest growing cola brand in GB) and Monster Ultra (fastest growing zero sugar energy drink in GB)."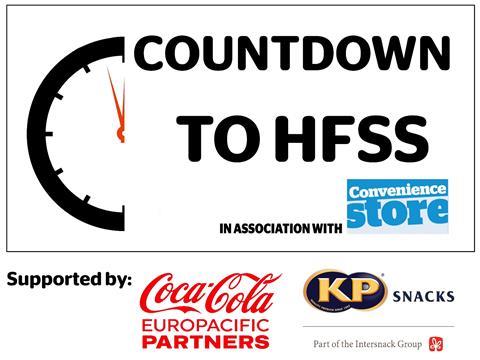 He adds that even if a store doesn't have to comply to the HFSS legislation, there's still scope to provide healthier options to customers as part of a balanced range. "We all have a part to play in improving the nation's health. The great thing about the convenience channel is that there is headroom to grow healthier alternatives across many categories including soft drinks, and that makes business sense too.
"We also fully believe in choice for the shopper as the likes of Coca-Cola original taste and Monster original have incredibly loyal following who enjoy the existing great tasting recipes that generate sales for independent retailers."