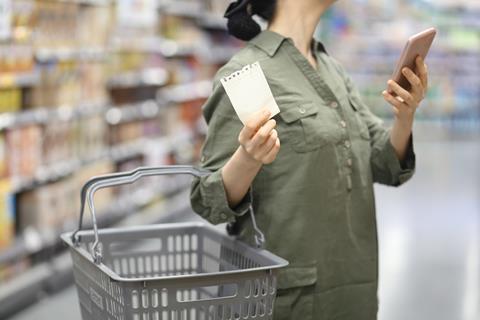 More than half of consumers will continue to purchase products affected by incoming High Fat Salt & Sugar (HFSS) regulations despite them unlikely to be on promotion.
According to research by Lumina Intelligence, 57% will continue to buy when not on promotion, with just 12% saying they would no longer buy these products.
The research also found that 41% of consumers surveyed believe that HFSS legislation will help fight unhealthy eating. A quarter (25%) were undecided about the new legislation, while 30% disagreed that it would help fight obesity (3% didn't know).
Lumina Intelligence also revealed that nearly half (46%) of HFSS-affected products purchased are typically picked up from locations set to be restricted under the new legislation.
Confectionery was found to be most at risk with 50% of purchases made in HFSS restricted locations. The category over-indexes in key risk locations: display at the front of the store, display at the till, and display within the queue system. Soft drinks purchases are least impacted with 44% bought in restricted locations.
On the promotional side, 32% of HFSS category purchases are made on multi-buy and buy one get one free promotions.
Commenting on the research, Blonnie Whist, insight director at Lumina Intelligence said: "HFSS regulations continue to divide both consumers and businesses. Whilst most think that action is necessary, many believe that the current legislation will be ineffective. Just four-in-ten consumers believe the legislation will be effective in tackling unhealthy eating. This is evident with the majority of consumers indicating that they will continue to purchase HFSS products despite restricted promotions."
"Although consumer appetite for HFSS products remains, retailers are going to have to think hard about merchandising and promotions. Nearly half of all HFSS products purchased are picked up from areas set to be restricted and 32% are purchased as part of promotions set to be restricted."