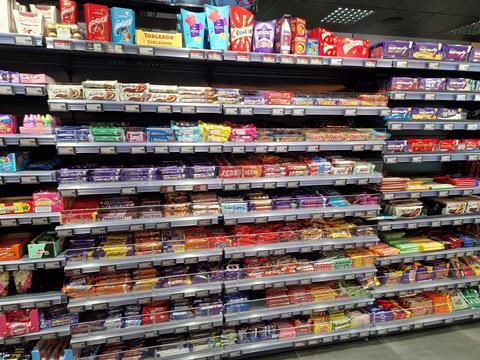 Research by innovation intelligence platform Vypr has identified that despite the incoming High Fat, Salt & Sugar (HFSS) legislation, almost nine out of 10 (89%) of consumers say they would still buy sweets or chocolate even if they're not on offer.
Despite shoppers expecting to continue to buy these categories, the research found that most consumers think that less fat, sugar and salt is a good idea with 71% of those surveyed positive about reducing these in foods.
Price does remain a factor though as when asked what might stop them from buying healthier food products, 44% of respondents cited price and that they are less affordable. In comparison, only 17% said that they don't taste as good.
Vypr's research also revealed that consumers are checking labels but have little idea about new restrictions on unhealthy food, and that while nearly three-quarters (73%) say they check nutrition labels when purchasing food products, only 15% of consumers are aware of the incoming HFSS restrictions.
Founder at Vypr Ben Davies said this represented an opportunity for manufacturers. "The writing is on the wall for retailers and manufacturers. The government's ruling out of a proposed salt and sugar tax as part of the National Food Strategy heightens the opportunity for them to seize the day.
"With increasing public concern over this issue and long-term brand reputation at stake, the onus is now on brands and suppliers to push things forward and not lose momentum – we shouldn't have to rely on government legislation to drive this change. It's a great opportunity to bring about the next phase of food and drink innovation."
The HFSS legislation is due to be implemented in October 2022, starting with location restrictions, which concern the placement of HFSS items in a store. In October 2023, promotional restrictions will come into play, prohibiting the sale of products that offer incentives such as volume promotions, such as 50% extra free or BOGOF.