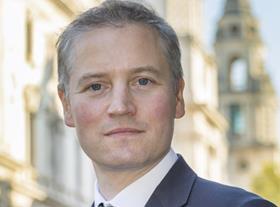 The Christmas period is always a busy time for convenience stores, especially for those who are open on Christmas Day providing much-needed emergency groceries for those who have forgotten (or burnt) part of their Christmas dinner. But this year, we expect cash machines – one of the services that around half of convenience stores provide to thousands of communities – will be getting a workout over the festive period.
Recent figures from the Post Office suggest that six in 10 UK consumers will be using cash around Christmas, either as a gift in cards for family and friends, for tips in bars and restaurants, or for everyday spending. For retailers that have a cash machine in their store, there's a good chance that they'll see some new faces as, across the UK, access to cash from other places such as bank branches has become more and more scarce, leaving convenience stores as often the only place for miles with the facility to give people access to their money.
Cash is still essential to millions of people on a daily basis, but the increase in the usage of cash over Christmas is a great time for us to be raising the profile of the sustainability of the UK's ATM network and the damage that has been done by Link through its cuts to interchange fees.
On New Year's Eve, there will be exactly 12 months until the next planned interchange fee cut by Link is scheduled to come into force, putting free access to cash at risk for more consumers and forcing retailers to make difficult decisions about hosting an ATM.
We will be launching a campaign on this date, calling on Link to cancel the 2021 interchange fee cut and to do more to protect access to cash, especially in rural and isolated areas. It will be difficult to reverse the damage that has already been done, but Link must admit that their cuts have had far-reaching consequences and take action now.
If you have had to remove your cash machine, or switch it from a free machine to a pay-to-use machine, we want to hear your story. Get in touch with Chris at chris.noice@acs.org.uk or give us a call on 01252 515001.The ACS is campaigning to protect consumers' access to cash.