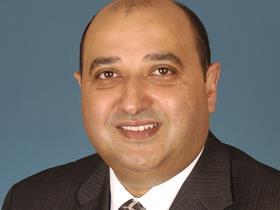 Cold hard statistics can often disguise the day-to-day reality of people's lives. This is undoubtedly true when we look at retail crime. As SGF's recent crime conference and crime report make clear, our colleagues working on the shop floor are suffering.
Our report showed that 100% of respondents had experienced shoplifting in the previous 12 months, with a massive 98% experiencing it on a daily basis. This is entirely consistent with findings from previous SGF reports and shows that shoplifting is now essentially a pandemic which both police and the judicial system are failing to deal with.
Part of the problem here is that, in Scotland, neither the Scottish government nor the police collect any data on retail crime. This has undoubtedly contributed to a lack of joined-up action.
The crime conference featured presentations from key retail colleagues and wider stakeholders. We learned that a large-scale retail crime survey had shown that in the first 181 days of 2019 alone, there had been 10,876 incidents, of which 1,695 were violent. The crime report also shows requests for identification in relation to age-restricted products and a refusal of sale continue to be triggers for abuse and assault.
This comes at a time when the Scottish Parliament is considering new legislation which aims to give shop workers additional legal protection, particularly in relation to carrying out mandatory activities around age verification. This is something we fully support – SGF has been asked to give evidence on the Bill to MSPs. This won't solve every problem, but it could be a step to ensuring retail crime gets back to the top of the agenda.