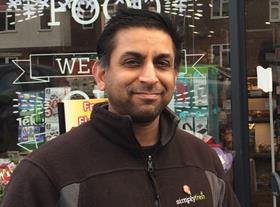 So my vape store-within-a-store has been up and running for just over a month now and is doing exceptionally well, bringing in new customers and engaging existing ones in a totally different way. However, one specific element of the offer that is doing fantastically well is CBD.
Its success has been something of a surprise, as for a while now we've been selling a small range of CBD vape liquids, but they'd certainly not set the world on fire. However, with the arrival of the vape shop we've massively expanded our CBD offer to include high-quality oral drops, massage oils and creams and it's really taken off.
What's more surprising is the price they are selling for. The oral drops, which come in three different strengths, sell for £29.99, £44,99 and £75.99 and we're selling about 12 a week and growing.
Interestingly, it's the highest strengths (and most expensive) that are selling the fastest, and those are the ones receiving the most positive feedback from customers, who claim that they are helping to ease all kinds of pain and sleep issues.
Even more interesting is the age of the people buying them. Far from being limited to young trendy shoppers, CBD has a huge appeal among our more elderly shoppers. In addition, we are seeing lots of the products being bought as gifts for elderly friends and relatives.
As such, we are about to expand the range with 30 new products under the Aquavape brand and are working with it to produce gift vouchers to take advantage of Christmas gifting.
I don't know where the CBD market is going, but right now it's certainly a fascinating category to be involved with.